This article is a twin to "My Favorite Digital Marketing Tactic: Email". Be sure to read that article first!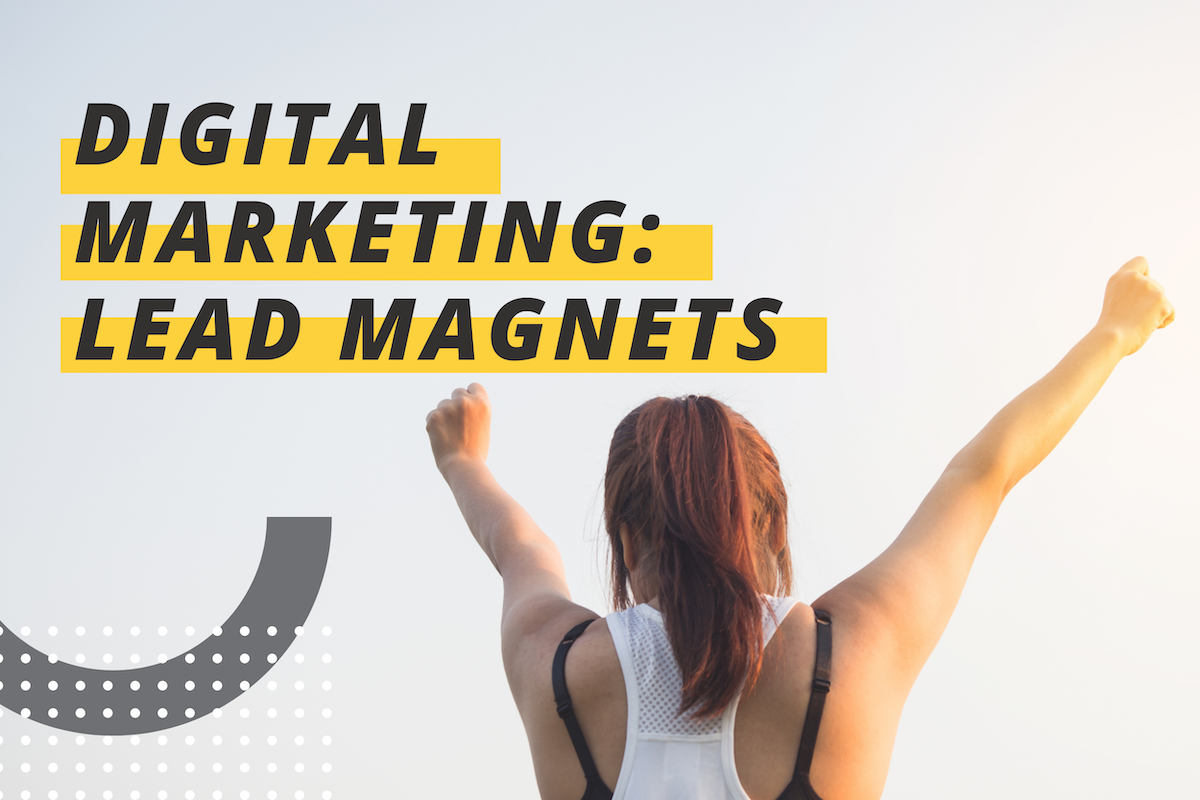 As an online-only trainer, my marketing tactics are mostly digital—I can't depend on in-person interactions or high-lift sales processes. I use digital tactics to generate new leads, build a community on my social media, and reach more people with my website.
Here are a few high-level considerations when building your digital marketing strategy:
Be creative: As an online-only trainer, I have to think big when generating leads!
Know your niche: You must really "stick out" and shine as a trainer with a focus.
Be the expert: You have to be someone who knows what the heck they're talking about.
Show your value: When communicating to leads and clients, always give upscale value.
Therefore, my go-to digital marketing tactic is…
Lead Magnets
Who doesn't love free stuff? Freebies are my favorite! Always!
This is where I can really let my creativity bloom while showcasing my knowledge as an effective online trainer and nutrition coach.
Best practices for lead magnets
My lead magnets are always:
In PDF form
Made in Canva
Automated for delivery
Given in exchange for an email address
This is the best way to creative a lead magnet because it's simple, efficient to build, and I can set it up so that as soon as someone downloads, they get their freebie and I get their email addresses!
Nurture your leads
With their email address, I set up email automations where I offer incentives, discounts, and programs that I offer on my training platform. This allows me to continue to offer value and continuing to nurture those leads. Don't leave them hanging after they download!
Lead Magnet Ideas
A few topics to consider for your own lead magnet:
Your Free 5-Day Workout Guide
Your Free 5-Day Meal Plan
Or even something as simple as a free recipe e-book.
I'm telling you, I ALWAYS get new leads and clients with these freebies! Lead Magnets are my number one go-to marketing tactic that I recommend all business owners try!
Both articles in this series focus on the important of capturing and nurturing leads—essential steps in a sales funnel. Learn more about sales funnels to build our your digital marketing ecosystem.
Build your digital business!
Start your free 30-day trial of Trainerize.