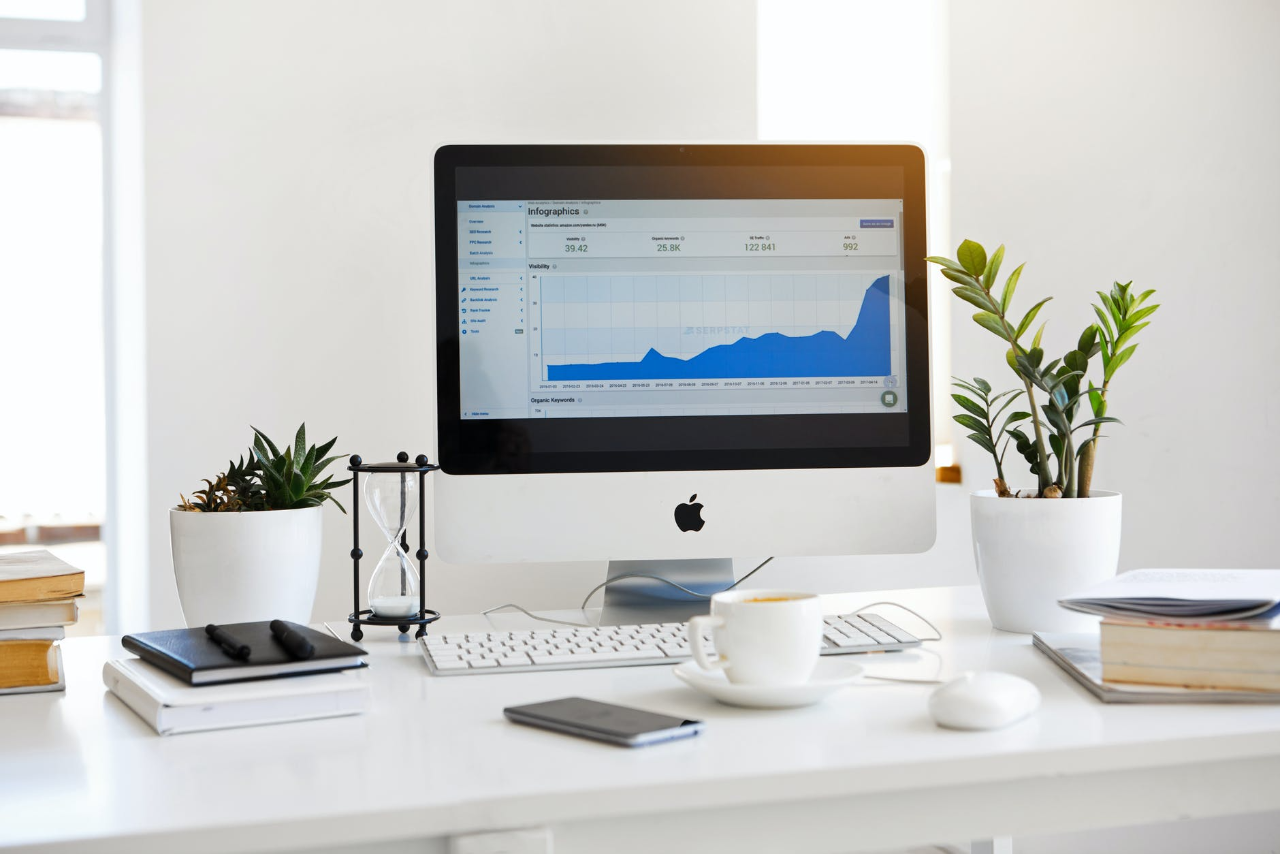 Let's face it; marketing for personal trainers is hard. You need to balance your workload, maintain relationships with your clients, and promote yourself so you can grow your business.
That's a lot to manage.
Many personal trainers benefit from having a sales funnel that takes a lot of the manual labor out of the equation. When you have a fully-functional and high-converting sales funnel, you don't have to be present for every conversation, and you can let the funnel do the work for you.
In this article, we want to explain how a sales funnel can help you convert and retain more clients while freeing you up to spend more time with the people you serve every day.
What is a sales funnel?
Let's break this down in the simplest way possible:
So, you run a marketing campaign saying that you're offering a one-month free trial of your personal training program to all new clients.
The lead becomes aware of your club and personal training service, thanks to the campaign. Then, the lead calls you to ask what type of training the free month includes. The information you provided made them interested.
A few days later, the lead decides to sign up for that free one-month contract.
After the free month is over, they're so pleased with the offer they got; they take action and sign up as a regular client of yours, and now you have yourself a new ongoing client.
These steps that we've outlined here are the exact steps of a sales funnel. It's essentially every step of the sales process. As you can see, when you do it in person, you or an employee are required to handle each step manually.
An online sales funnel takes those steps out of your hands and puts them into an automated system that generates leads, creates upsells, and closes deals without you ever having to lift a finger.
Why sales funnels are important for selling personal training
If you're trying to grow an online fitness business, you must have a sales funnel. We all have bottlenecks in our business, and it's important to identify where they are, and prevent loss of leads. Having a sales funnel helps you identify where potential clients fell out of the funnel.
For example, let's say you have a sales funnel just like the one we talked about previously (but online), and you're offering a free month of fitness training to everyone who signs up. You're generating a lot of interest with this offer, and people are signing up like crazy.
But, it seems like people stop moving through the funnel when they get to your upsell. You're trying to push the leads to upgrade to an intensive cardio program, and they all seem to drop off right there.
Now you know where the problem is. You just need to come up with a solution! Maybe they don't like cardio, and you should also offer a strength training upsell?
Take your Fitness Business to the next level.
Activate your free 30-day trial of Trainerize. 
Breaking down a basic sales funnel for online personal training
Okay, so scroll back up to the "What is a sales funnel?" section. You'll find four bolded words that we used to describe the funnel. Let's break each of those down, so you understand how to create each step.
Each stage of the funnel conveys the right message at the right time.
Awareness
This stage is where people find out about you. It's important to have a clear brand in the fitness industry, so you become memorable to your target audience. Most people won't buy from you the first time they hear about you. But, you'll stay fresh in their mind if you have a good personal brand that relates to their needs.
The awareness stage is when you're trying to win over the cold lead. Think of it like a blind date.
TACTIC: Social media, advertising, and referrals are all awareness tactics you can use to build your sales funnel. Think about where your target demographic is spending time, and be there too. Then, help them enter your funnel by encouraging them to follow you on social media or sign up for your newsletter. That way, they'll get updates and information from you in the following steps.
Interest
Now they see that you have something interesting to offer. They might have done a little research about you, looked into your personal training profile, and checked out your fitness business.
Therefore, here is where you need to provide them with something awesome that will persuade them to turn in your direction. At the interest stage is where we provide something called a "lead magnet." Clients will come to you for a unique and irresistible offer!
TACTIC: Use a digital lead magnet, like a free PDF download with a week's work of workouts or a meal plan for marathon training. Think of something that will appeal to your target demographic and pique their interest. Automate this deliverable, and make sure to send a few follow-up emails encouraging them to take the next step in their fitness journey.
Decision
Here is the part where the customer has decided to make a choice. They might be choosing between you and another personal trainer, or between your training services and a spin studio membership. This is the time to swoop in and seal the deal with that final upsell that reels them in.
So, communicate how your service will make their life better and appeal to their interests and concerns. This is the time to help them back the right choice!
TACTIC: Remind them why you'll be a great trainer for them and compel leads to make the commitment by offering a special promotion. For example, automate free trials through Trainerize to encourage decisions, in a labor-free way.
Action
The last point of the sales funnel is when the client actually makes a purchase. They sign up and pay for a service, and are officially converted from "lead" to "client"!
TACTIC: You're not done! You still have an opportunity to generate more results from this step! After a few months, remember to ask them to provide feedback in exchange for another reward. You could see if they'll offer referrals for some perks. Here is where you use your current success to fund future success. Plus, you need to keep this client happy, to ensure they keep purchasing your services.
If you think that a sales funnel will help grow your fitness business, we have the right fitness technology to help you. Trainerize is a fitness club software that allows you to build, grow, engage, and retain your fitness clients through small group training, online fitness programs, and messaging.
Whether you're a personal trainer, gym owner, or fitness club trainer, you can use Trainerize to generate new revenue streams and build your online presence through your own custom branded fitness app. Get started today!
Automate your Fitness Business.
Start your free 30-day trial of Trainerize.