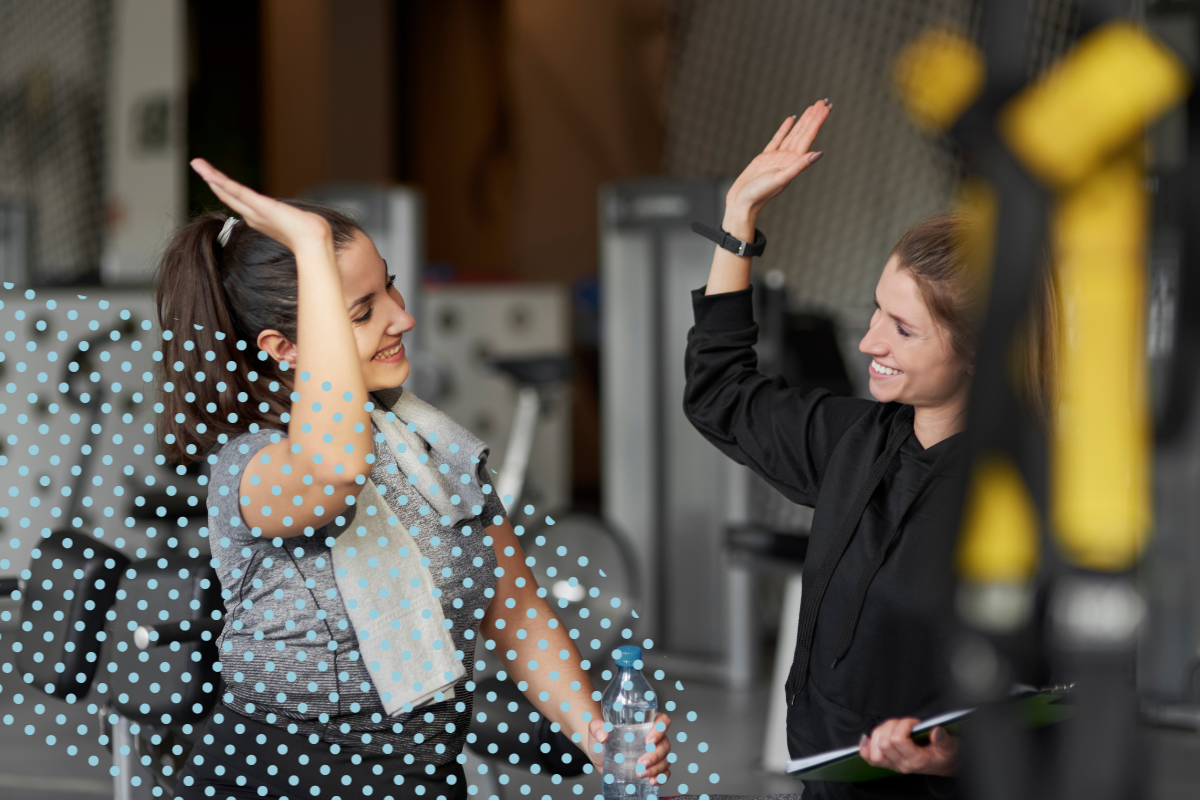 Picture this: you're out there hustling, working on your marketing partnerships and collaborations, and your dream podcast asks you to be a guest on their show!
Heck yes! You're instantly stoked and ask what they need from you to get going. They ask for a few ideas of topics you could discuss with the host…
And then they ask you to send over a headshot and personal trainer bio. Your immediate reaction?
Oh man! A bio?! All I have is my Instagram bio and a few paragraphs on my website.
If this is you, you're in the right place. Here's a how-to guide for writing your personal trainer bio—quickly—including examples and templates!
🔗 Discover the business models that will scale your business:
What makes a strong personal trainer bio?
A strong personal trainer bio is clear, concise, specific, and tells a story. Let's break those down.
Write a clear personal trainer bio
A clear bio can communicate complex information, such as credentials and certifications, in just a few words. Think about what your readers would want to know—and what they can understand.
Consider the following:
⛔️ Jerome is a 2019 NSCA-CPT® and PN-Level 1 nutrition coach, currently working on Level 2.
Vs.
✅ Jerome is a certified personal trainer and nutrition coach.
Leads & potential clients will want to know you're certified—but they might not care about the technical details! However, if the bio will be read by people in the industry, then you can include your certifications there!
⚡️TZ TIP: When writing your bios, try to write a few in the first person and a few in the third person—it'll depend on the context to decide which one makes sense in any given scenario.
Always make sure your personal trainer bio is concise
Think of a bio as a sort of elevator pitch for your business—don't make people read a novel!
Writing concisely means that someone can easily read and comprehend your bio. If you're not a natural writer, write a few drafts and have a friend or editor review it. Simplifying even just a few words can make a big difference!
Consider the following:
⛔️ Jenna is passionate about ensuring that her clients feel inspired and supported throughout their fitness and/or nutrition journey.
Vs.
✅ Jenna's top goal is to inspire and support her clients in their wellness journeys!
Most opportunities that require a bio will have a word count, so it's a good idea to keep a few versions of your bio prepped at all times and ready for use. Think one under 100 words, another under 200, and maybe a longer one for your website. But whatever the word count, make it snappy. This is not the place for flowery language and dramatic syntax!
Be specific when writing your personal trainer bio
You are unique—and you want people to know that! Your bio is an opportunity to show off your specializations and approach, so don't be shy! Tell people exactly what you do and why—don't get caught up trying to "fit in." The more you show off about your business, the more it'll speak to your ideal customer niche.
Consider the following:
⛔️ Jagmeet helps people discover a health and wellness journey that works for them!
Vs.
✅ Jagmeet specializes in crafting realistic fitness routines for busy parents—without pressure or judgment.
See how the second statement speaks to one specific persona and addresses their fears?
Tell a story with your personal trainer bio
And lastly, you want to create feelings with your bio—tell them what inspires you or lights you up! Provide some insight into the why for what you do. Talk about what you love and why you love it. And if there's a personal story you like to use to inspire clients or build trust—include it.
Consider the following:
⛔️ Julie helps women with food and fitness.
Vs.
✅ After facing body dysmorphia and overcoming an eating disorder, Julie made it her mission to help other women heal their relationships with food and fitness.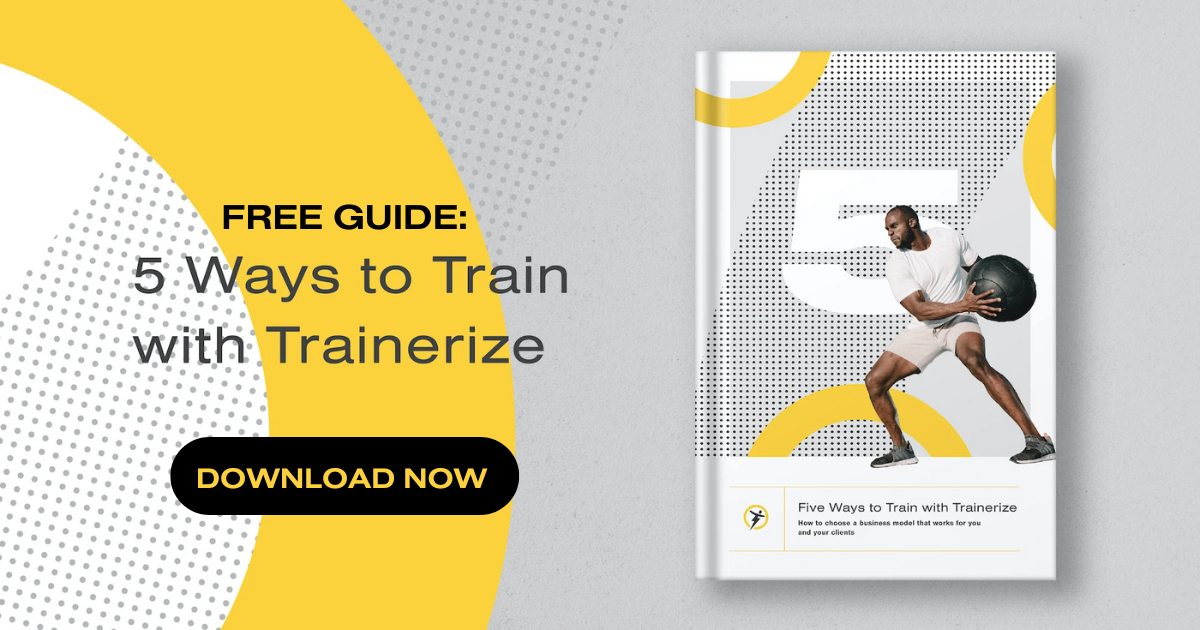 What to include in your bio
Every bio should explain the basics of who you are and what you do. Here are 5 things to always include:
Name: whatever you use professional, both first and last
Business name: make sure this is consistent across your business channels
Mission: Full or shortened version
Clout: Certifications, specializations, former employers, or niche (depending on the audience)
Contact info: your email, website, or Instagram handle
You may also want to include a call-to-action, depending on the context of where the bio will live. If it'll reach potential clients, consider offering a freebie or trial—and make it easy for them to redeem.
[TEMPLATE] Write a bio
If you need a template, start here! Fill in the blanks to produce a clear, concise, specific personal trainer bio:
Meet [FULL NAME]—the force behind [BUSINESS NAME]. [CERTIFYING BODY]-certified, trained at [PREVIOUS JOB], and laser-focused on a mission to [MISSION], [FIRST NAME] has been a go-to for [SPECIALIZATION] for over [X] years.More than [X] clients can attest to [FIRST NAME]'s skills and abilities as a [EXPERTISE] expert. Get involved and take action towards a healthier lifestyle at [CONTACT].
Pair a professional photo with that powerful bio
More often than not, if you're being asked for a bio, you're also being asked for a headshot. Choose a well-composed, high-resolution headshot or full-body shot that speaks to who you are as a fitness professional. Show off your training style, your vibe, or your personality with your photo! Remember, people like to see eye contact in photos—it helps them connect!
If you don't have professional photos, then use iPhone best practices to self-shoot some options. Use the burst tool and timer tool to shoot some options! And then use a tool like Snapseed to straighten, crop, and edit accordingly. File them all together in a folder and crop them into squares when you can—that's usually what organizations will prefer.
So picture this: your dream podcast asks you to appear as a guest and they ask you to send over a headshot and bio. Rather than panic, you respond:
Do you have a preferred tense and word count? What resolution and dimensions of headshot do you need?
No stress and no delay. Build out your personal trainer bio (or a few bios) today to prep yourself for your next promotional opportunity and keep growing your fitness business. 💪🏼
Keep building your Fitness Business with the best tool.
Start your free 30-day trial of Trainerize.