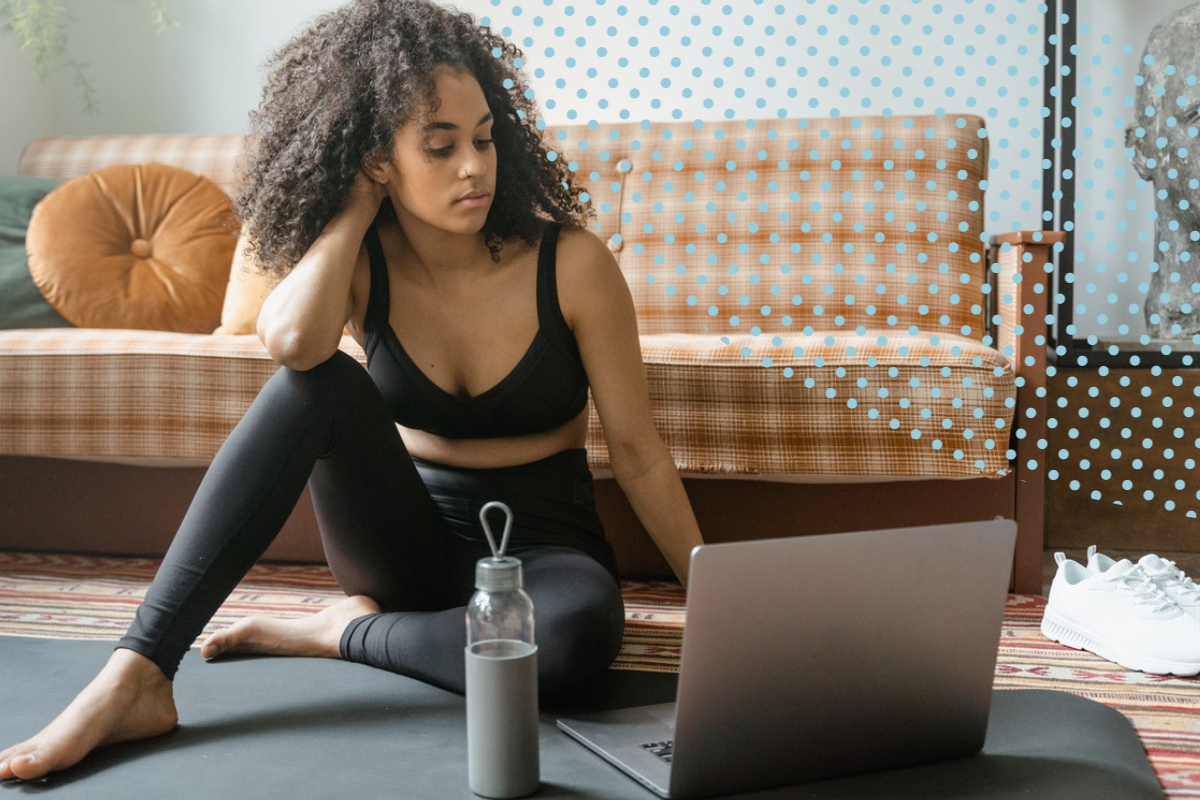 Building a website—especially if you're a personal trainer, not a web developer—may sound totally intimidating. If you have a giant to-do list, it's easy for your website to get pushed to the very bottom. But if you googled "how to build a website for my personal training business", you're in the right place. At Trainerize, we help fitness entrepreneurs build their businesses, activate technology, and build the strongest possible client relationships. That starts with a strong website, so we're here to help.
Here's a step-by-step for how to build a website for your fitness business!
Choose your website builder
Choose your plan
Choose and purchase your domain
Pick a template
Build out your site structure
Fill in your site content
Add extras
Preview and test
Publish and launch
Step 1: Choose your website builder
Using a website builder is the best, fastest, most secure way to build your web presence. They'll have built-in templates, integrations for all your other tools, top-notch security, and excellent customer support. They remove the need for too much technical skill (though you'll be surprised how much you learn!) and let you focus on your content, rather than coding.
You're possibly familiar with website builders like Weebly, Wix, Squarespace, and Webflow. There are also tools built in to GoDaddy and Mailchimp to build your website. And there are funnel-type web tools like Klaviyo or Kajabi. Hubspot is similar, but usually more costly, so keep that in mind!
Learning how to build a website doesn't have to include code. Of course, there's WordPress too, but if you're not a web developer and you don't plan on hiring one, stick with the simpler options.
Do some preliminary research on the right tool for you—if you're planning on using email for communication with clients, then you might be well-served to choose a tool that has it built-in, like Kajabi. If you just want a website that will funnel clients into your Trainerize app or other business tools, then a simple Squarespace site will work great!
Need help choosing? Note that we have videos on integrating Trainerize Pay with WordPress, Wix, and Squarespace—so if Trainerize Pay is in your plan, keep that in mind! Wix tends to be simpler, but less robust in terms of design and integrations. Squarespace might take a bit more work, but you might be more empowered to achieve the look and function you want there.
⚡️ TZ Tip: Start with a free trial and see how you like using the tool you choose! You can always switch to another option.
Step 2: Choose your plan
When choosing your plan, look at what features you need and compare the pricing options. When in doubt, start with lesser plans and see if you bump into restrictions! When possible, commit to an annual billing cycle—it's always cheaper this way.
Check with friends and colleagues in case they can refer you for a discount, and google to see if there are promo codes or promotions available! A basic Squarespace website (with a single user) should cost around $200 a year without ecommerce functionality (and you can integrate Trainerize Pay instead of building out in-website ecommerce!).
And if you're tempted to use a free plan, think again—it's not professional to have ads and pop-ups all over your site. Invest in this central space for your business—you won't regret it!
🔗 Learn to maximize the profitability of your clients
with a Client Retention Strategy!
Step 3: Choose and purchase your domain
Building your brand is essential to building your business, and one of the best ways to ensure your customers and community are brand-aware is to use consistent naming throughout your various platforms.
So if your business name is Cathy's Core Bootcamp, then try to get that name across your platforms—your Trainerize.me profile, your social media platforms, and yes, your domain. www.cathyscorebootcamp.com.
In a pinch, you can add "fitness" or "training" to your name, but try to keep your @handles and URLs as short and clean as possible. Avoid numbers when you can—they tend to be messy and confusing.
⚡️ TZ Tip: Head to GoDaddy or similar to purchase your domain. You can also purchase directly through some web builders, but purchasing independently sometimes makes it easier to retain your domain if you decide to switch web builders.
Step 4: Pick a template
Once you get signed up and logged in, your website builder will show you a bunch of different templates. If you already have branding (or at least brand colors and fonts!) then you will be able to customize the colors of any template you choose, so don't let that sway you! If you don't have branding or fonts, then try to choose a template that already has a look that you like—it'll simplify the design process.
Templates will simplify your site design and help guide you in writing and designing your content! There may even be fitness-specific templates already available. Otherwise, look at other service-based businesses like photography, consulting, and medical professionals—they'll have similar structures to what you need!
When choosing your brand colors, try to choose one key color, two accent colors, and a dark neutral and a light neutral. Record the color codes so you can use them later for social media and email content (upload them straight into Canva or a similar tool for graphic design!).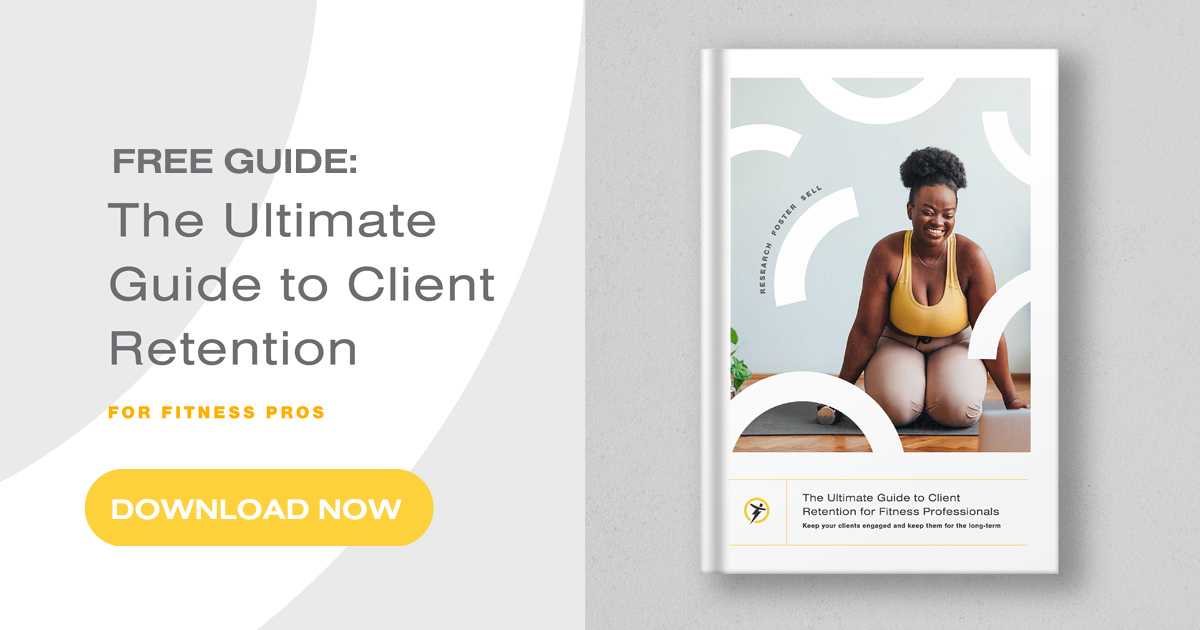 Step 5: Build out your site structure
As a basis, you should include the following pages on your top navigation and on your site:
Don't forget to include a footer with links to your social media and newsletter so it's easy for people to follow along!
Your template should include all of these elements, so you shouldn't have to work too hard to build them out! Take a look at your competitors too for inspiration and to guide your own content.
Step 6: Fill in your site content
Start with these 3 tips for a strong web presence.
When writing, keep language brief, simple, and on-brand. Use headings, point-form, and graphics to break up the page. Don't be afraid to allow some white space so the content can breathe and the eye can travel! Try to fill in all the SEO information you can—each page should have a Title, Description, and Preview Image, at a minimum.
Then, add images to the pages. If you have professional photography, ask your photographer to provide web-optimized files. If you're taking your own photos, here are some great tips on iPhone photography! And when using stock, try to use photos that are simple and neutral in colors (or aligned to your branding).
⚡️ TZ Tip: As you finish up your site, avoid common mistakes by reviewing our web fix article.
Step 7: Add extras
We're talking link to your newsletter, link to your Trainerize products, add in a Calendly or something similar to book a free consultation. How to build a website is simple, but adding on some extras will take it to the next level! Try anything that will make your website more functional and more automated for you!
You can choose from a ton of apps and integrations regardless of your website builder—there might even be some that you didn't know you needed!
Step 8: Preview and test
Before launching your site, check all of the following elements. It might seem redundant, but you'd be surprised what you write when you're deep in content creation mode! Things like:
Clarity in messaging
Spelling & grammar
Links & buttons (including your menu and footer!)
On-brand design
Consistent formatting
Mobile & desktop functionality
Efficient load time
⚡️ TZ Tip: Ask a friend or client to test out the site, too!
Step 9: Publish and launch!
All done? Good to go? The great thing about a website is it's a living document—you should expect to update it on a monthly basis, at minimum. Add a reminder in your calendar or task management app and remember to double-check the content each time!
You were wondering how to build a website for your fitness business, and now you know!
Choose your website builder
Choose your plan
Choose and purchase your domain
Pick a template
Build out your site structure
Fill in your site content
Add extras
Preview and test
Publish and launch
Your site is alive—and now you can promote it! Announce your new site on your social media channels to get some traffic and feedback—and some well-deserved congratulatory messages!
Take your Fitness Business to the next level.
Start your free 30-day trial of Trainerize.