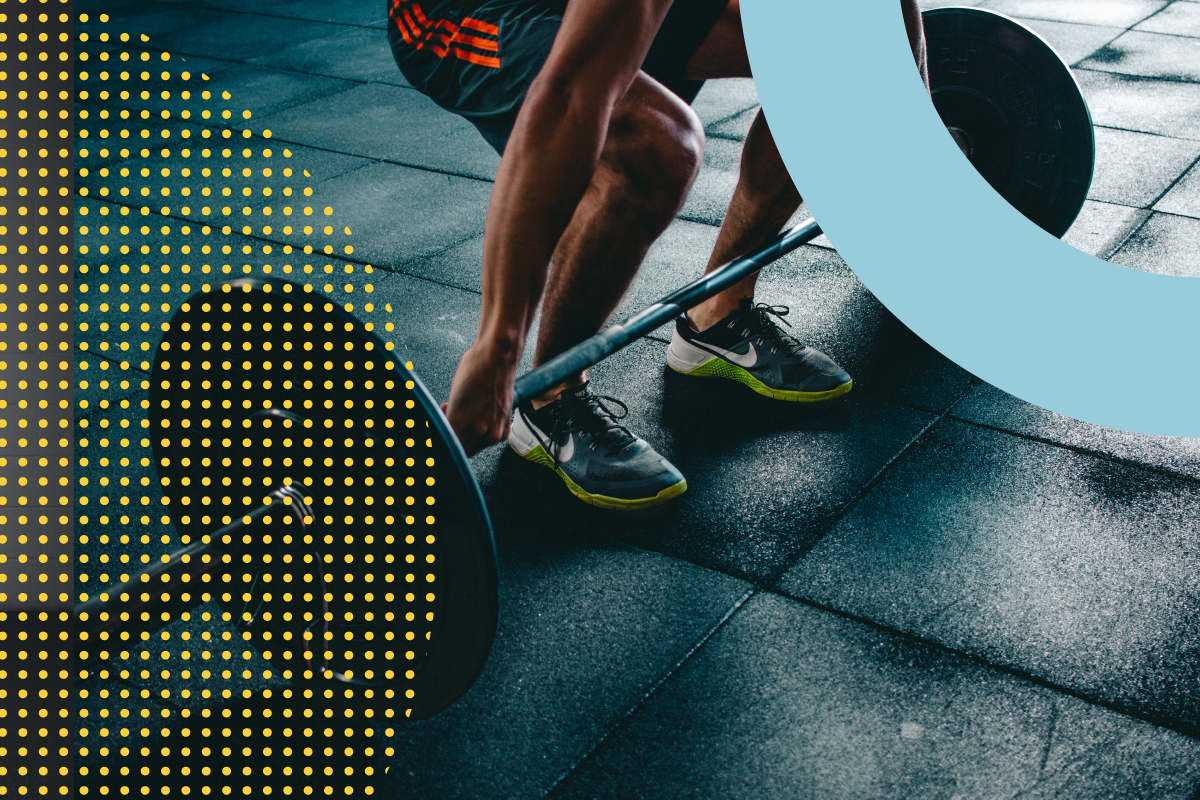 Looking for some information on personal trainer salary? When you're starting out a career, it's typical to wonder what range of salary is realistic for that job! Depending on your career and financial goals, it's important to do your research and do the math before you go too far down that career path!
For personal trainers, it's more complicated than just a general salary range—your certifications, region, and pay structure all impact your earnings. We get it! So if you're considering becoming a personal trainer and are wondering what income you can expect (or you already are one, and want to be sure you're being compensated fairly), you're in the right place.
In this article, we'll walk you through a variety of factors that will impact your personal training salary—things like where you work, where you live, how you set up your business, and how you work overall!
We'll discuss the following:
Personal Training Certifications

Pay Structures for Personal Trainers
Average Salaries in Several Regions
How to Start Your Own Personal Training Business
Let's dig into what kind of salary you can expect as a personal trainer.
First things first: get certified
For more personal training certifications, you'll need your high school diploma or GED, so start there! Then, you may want to consider a four-year bachelor's degree in either Exercise Science, Kinesiology, or Physical Health Education—but this isn't a requirement!
For safety purposes, you'll want First Aid, CPR, and AED certifications. And then, you'll want to choose a personal trainer certification course and exam. 
🔗 What To Know About Personal Training Certifications
Common pay structures for personal trainer salary
Once you're certified, you'll either want to start job hunting or start building your independent client list. The type of personal training job you take on will have a significant impact on your salary and work structure! You'll want to choose the type of structure that works best for you personally.
1. Gym or studio pay structure
Perhaps the most typical route is to work as a personal trainer in a gym or studio. This is great for people who want to collaborate with other health and fitness professionals, build relationships with people in the industry, and get experience training clients.
In this type of role, you may also have the opportunity to teach group classes and offer group training, which will earn you more experience and help you develop a training niche.
Typically these types of roles pay an hourly rate for your training time as well as a second hourly rate for other time spent in the facility.
2. Independent/private in-person pay structure
Another route for personal trainers is to work as independent, private, in-person trainers. In this case, you'll typically set your own hourly rate for your clients, and then pay a fee to the facility you use to host the sessions. This fee may be a flat rate for the month, or it may be a portion of each session you sell.
In this type of role, you'll want to sell packages and recurring subscriptions rather than selling one-off hourly sessions. This will help win over new clients (more sessions means better results and better relationships!) and also helps grow your revenue.
This business structure offers freedom in how much you charge and earn, but you'll also take on plenty of unpaid labor, too! As a sole proprietor or self-employed professional, you'll be responsible for your own marketing, business administration, accounting, and sales.
🔗 Go Beyond Social Media to Strategic Marketing:
The FitPro's Guide to Getting Your First Sale

3. Hybrid or online pay structure
This is another option for running your own personal training business!
With an online or hybrid business model, you'll set your own prices, but you'll also have the power to diversify your revenue streams and expand your business beyond hourly income.
You'll be able to charge a flat rate for some of your services. This enables you to scale—earn more money, work more efficiently, and help more people adopt a healthier lifestyle.
The self-employment tasks are included here too though—accounting, admin, marketing, and sales are all your responsibility, plus there is some unpaid upfront work in developing online and hybrid programming.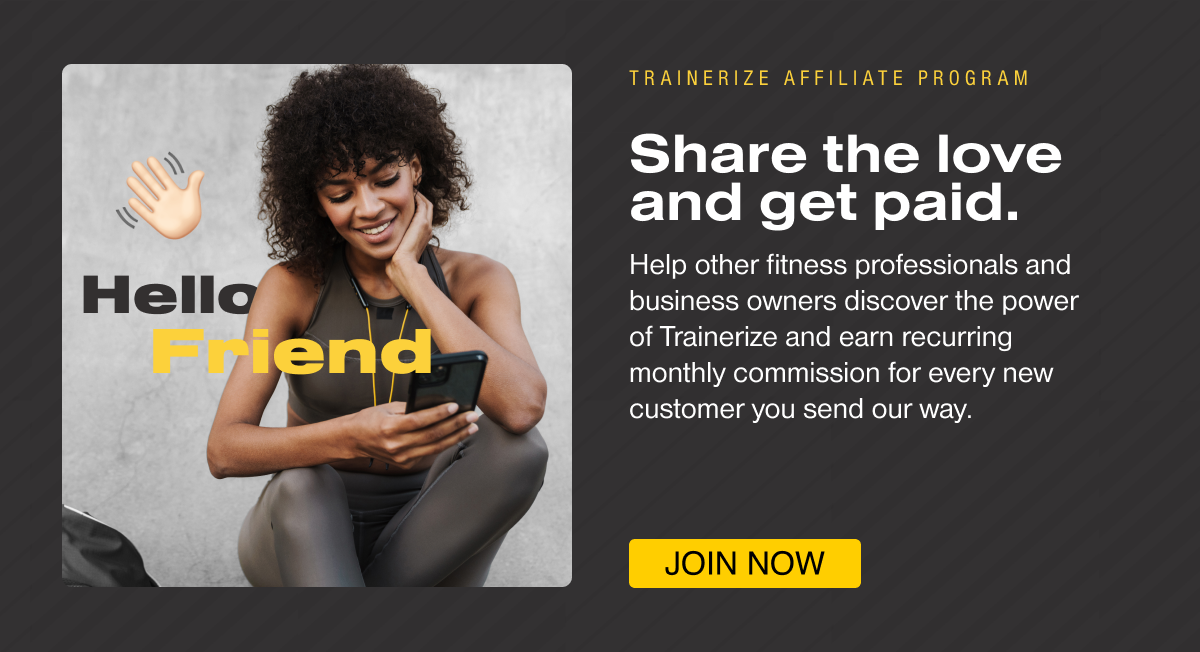 What's a typical personal trainer salary?
So all that being said, how much will you make? Let's look at each category mentioned above.
1. Gym or studio salary
According to talent.com, personal trainers in Canada earn between $39,975 and $78,000 for an average annual salary of $52,650. Meanwhile, salary.com reports a median of $64,100 in the United States, ranging from $31,713 to $92,082.
When establishing the hourly rate to compare to a personal trainer salary, consider an 8 hour day with paid time off.
Average gym trainer salary in Canada: $52,650
$52,650 / 52 weeks / 5 days / 8 billable hours = ~$25/hour
Average gym trainer salary in United States: $64,100
$64,100 / 52 weeks / 5 days / 8 billable hours = ~$30/hour
Of course, what you earn as a gym or studio trainer will vary greatly between fitness companies.
2. Independent/private in-person salary
For independent trainers, hourly rates tend to range from ~$50-$100/hour in North America, but of course there are plenty who charge outside that, too!
To extrapolate to a personal trainer salary, consider 4 weeks off per year and ~5 training hours per day. Don't forget about those non-billable work hours too—marketing yourself, running your business, taking training, and implementing tools and systems—when outlining how many hours you can bill in a day.
Independent trainer salary at $50/hour
$50 x 5 billable hours x 5 days x 48 weeks = $60,000 salary
Independent trainer salary at $75/hour
$75 x 5 billable hours x 5 days x 48 weeks = $90,000 salary
Independent trainer salary at $100/hour
$100 x 5 billable hours x 5 days x 48 weeks = $120,000 salary
Here, how many hours you bill and how much time you take off work will impact how much you earn as a salary. Of course, your business expenses will come out of your salary, so keep in mind your net revenue will be lower than these totals!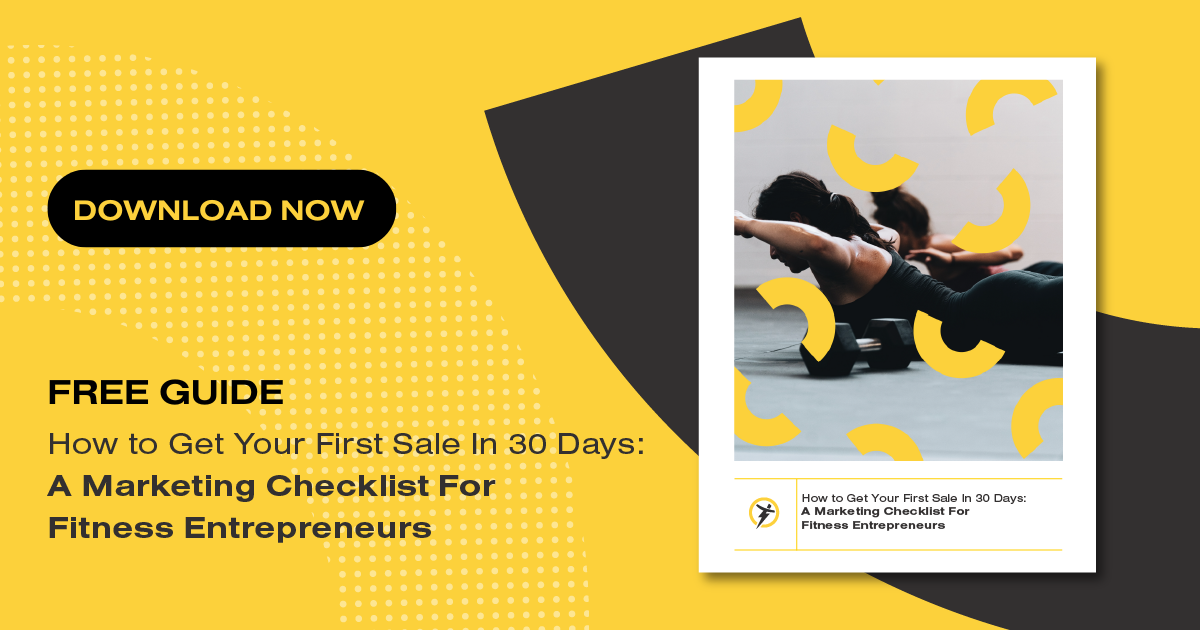 3. Hybrid or online salary
Earnings here will completely vary depending on how you set up your business and how you spend your time. Typically trainers use a combination of services to earn their revenue—some online-only monthly membership (~$20-60/month or more, depending on the offering), some hourly sessions (~$50-100/hour, similar to in-person sessions), and some add-ons such as messaging, group support, nutrition coaching, habit coaching, and other services, which would be priced individually.
This approach works great in Trainerize Pay because you can sell multiple products to clients and layer them. The combination of income is up to the trainer!
But keep in mind that according to a 2022 survey conducted by the PTDC, of the personal trainers who earned over $100,000, 86% of them were training online. And further, online trainers with over 100 clients earn an average of $127,613 per year. That's the power of scaling your business!
Of course, for both independent in-person trainers and hybrid/online trainers, there are business costs to consider—things like software, outsourced labor, brand and marketing costs, gym and equipment fees—that count against that total revenue.
Overall, you should expect that with more experience will come higher pay—and the more you streamline and automate your business, the more you will earn. These numbers are general from both Trainerize data and third-party data, but every region and speciality is different.
How to start earning money as a personal trainer
On salary
Start applying for jobs in your local market! Go to industry events, meet other fitness professionals, and build relationships with gyms and companies you love.
When applying, reach out to people who work at the gyms and studios to get more information and to find out more about the roles they have available.
Ask questions and lead with your passions. The right role is there for you!
In your own business
If running your own personal training business feels like the right route for you, then check out our guide on How to Become an Online Personal Trainer!
Get certified!

Define your target market
Plan your products and services
Outline your expenses and revenue
Develop a digital marketing strategy
Create your website
Start training!
And if you're building your own personal training business, we welcome you to sign up for a free trial of Trainerize—the client engagement software you need to grow your business and scale your revenue!
Take your personal training business online.

Start your free 30-day trial of Trainerize.