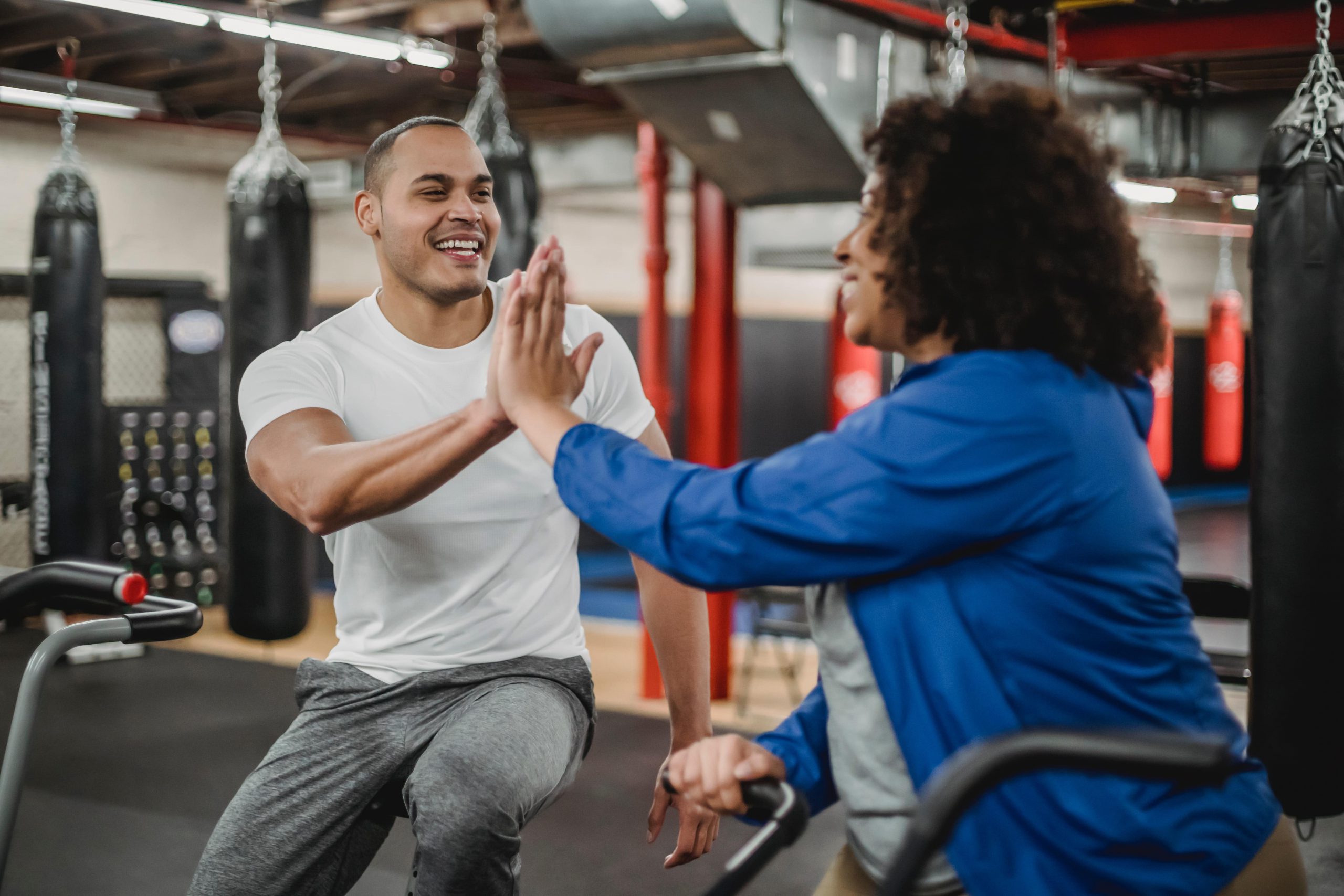 Your clients are migrating to online platforms, and so should you!
From 2021 to 2022, the virtual fitness market has had a compound annual growth rate of 42%. The increase in virtual services is there—and the industry is transforming too.
As an online personal trainer, the best feature you can provide to your clientele is engaging services and instant accessibility. The only way of doing this is to move your products and services to an online platform!
That's where we come in! We are here to assist you with this transition.
Here are our seven steps to becoming an online personal trainer:
Get certified as a personal trainer!
Define the target market for your fitness business
Plan your products and services
Outline your expenses and revenue
Develop a digital marketing strategy and grow a following
Create your website
Start training!
Step 1: Get certified as a personal trainer!
Getting certified as a personal trainer is the very first step in partaking in this online journey. Here are three credible certification programs to kick-start your career:
🔗 Discover more certifications with our Education Partner Program!
Remember! Experience and accreditation are what your clients will respect and appreciate. Therefore, get this done before you do anything else!
Step 2: Define the target market for your fitness business
Your goal is to reach niche markets and optimize your revenue potential! Make sure that you highlight the type of consumer you want to attract to your business. Doing this will allow you to stand out as an online personal trainer.
Step 3: Plan your products and services
The products or services you put out to the market will dictate if your business will succeed or not. So, be sure to tailor your offerings to your target audience while making them simple and easy to consume.
Step 4: Outline your expenses and revenue
Advertisements, content creation software, and certifications are all costs you must account for. Acknowledging your revenue streams, such as brand deals and product purchases will allow you to make sure you are covering your fixed expenses. After that, set a price for your services, and always make sure your revenue is more than your expenses.
Step 5: Develop a digital marketing strategy and grow a following
You will need to develop a digital marketing strategy that primarily surrounds these areas:
You must ask yourself, what type of content will I produce? Will it be personable, entertaining, or informational?
How you present yourself across multiple online channels will enhance your potential for a successful online personal training business. Key performance indicators (KPIs) like follower counts, website subscriptions, email signups, and engagement insights are all things you should track.
Step 6: Create your website
Your website is the staple for your brand! It will be the hub for your audience to reach you and purchase your product or service. You don't need to be a web developer, you can use a web builder! You can also link to your Trainerize products and your Trainerize.me profile!
🔗 Learn to build your website in 9 easy steps!
Step 7: Start training!
You now have everything in place! It's time to begin helping your clients with their fitness goals from the touch of a button. 🎉
The transition from face-to-face personal training and online personal training sound intimidating. Jumping into this new realm of expertise will be intimidating. Make sure you remember to take these steps slowly and focus on quality over quantity in your content. Each step mentioned is important to developing your name in the online space. Trainerize is here to support your business goals and will be the right hand in your endeavors!
Take your Fitness Business to the next level.
Start your free 30-day trial of Trainerize.