** UPDATE ! Contest is now closed! We have selected our 3 winners. **
** Thanks to everyone who participated and stay tuned for more contests! **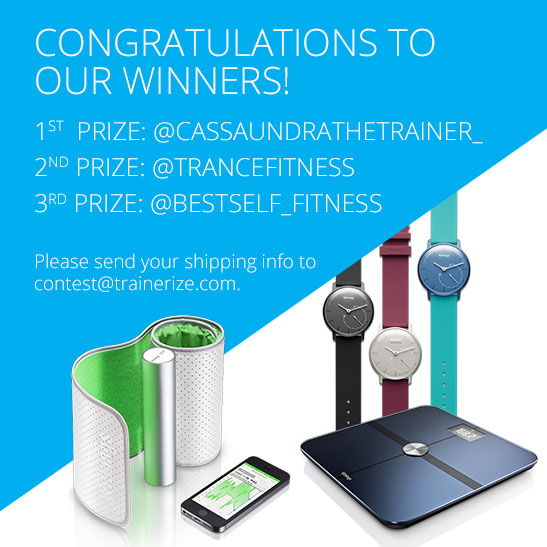 Trainerize and Withings are changing the world by making technology a part of our health and fitness journey and by empowering people everywhere to live healthier lives. Keep better track of your fitness goals with Withings, right inside Trainerize. By connecting to Withings, the body weight, resting heart rate and blood pressure stats measured by your clients through Withings devices flow right into Trainerize.
Empower your clients by encouraging them to use technology in a fun and useful way. With Withings, they'll never forget about measuring their weight or heart rate again and all of their stats will be waiting for you in Trainerize!
JOIN THE CONTEST!
Share the contest with your clients and ask them to join! They will get the chance to win amazing Withings devices by demonstrating how their actions inspire a healthy lifestyle. Also, as a bonus if one of your client's wins, you will get exclusively featured on the Trainerize blog.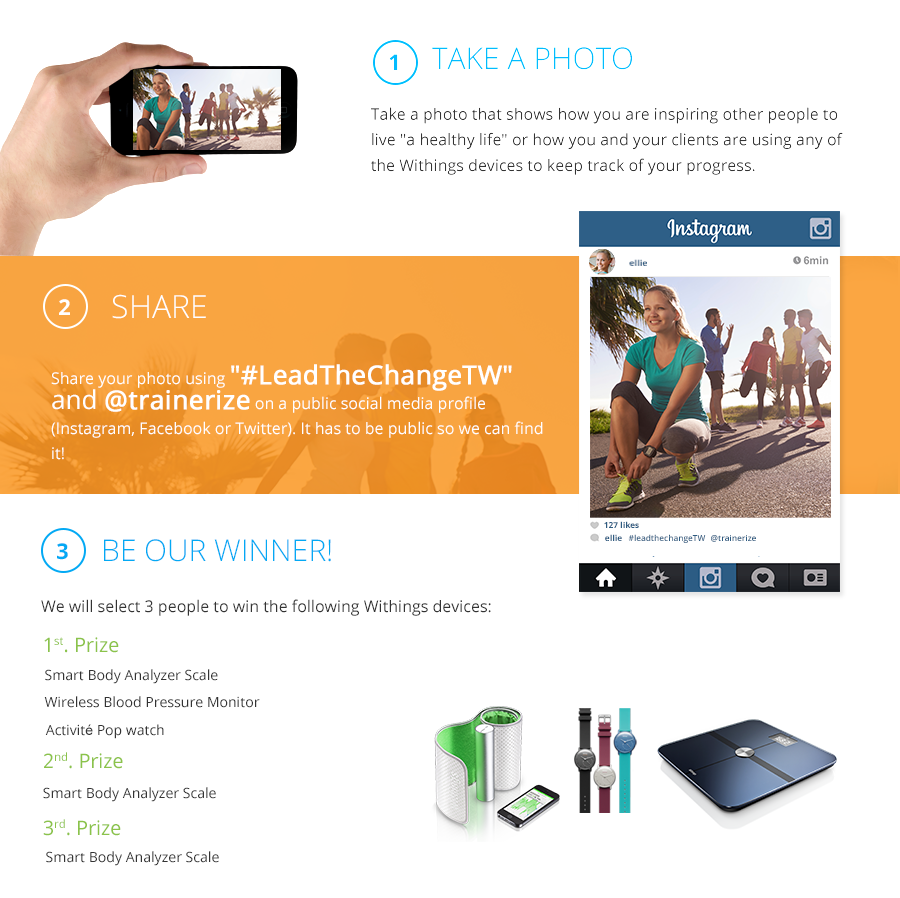 Contest rules
Contest ends on November 15. Winner will be announced on November 17.
Submissions are judged based on a mix of likes, engagement and creativity, so make it a good picture and spread the word about your submission to earn more chances to win!
Participants and winners must be Trainerize trainers or users.
See Terms & Conditions for full contest rules.
And don't forget to stay in touch with Withings on Social Media:
Facebook : Facebook.com/Withings
Twitter : @Withings
Instagram: @Withings
#LeadTheChangeTW