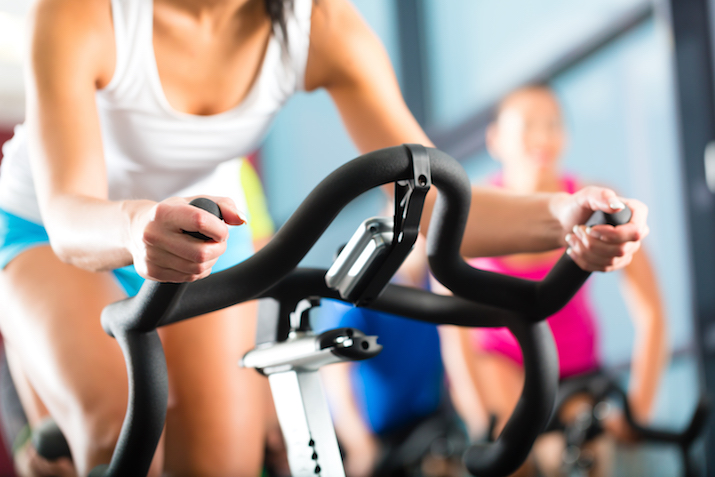 Starting out on your own as a personal trainer, and trying to build up your fitness business can be difficult, especially if involves opening up your own gym.
How do you begin? How to build up word-of-mouth and get new clients in the door?
We've gathered a few articles from around the web that will help you get started, or increase your existing fitness business.
The Green Microgym
Our friends at the Green Microgym have put together a comprehensive  7-step plan to starting your own gym, and some of the strategies and ideas you should consider–thing like what obstacles you will encounter, or how much money you will need. If you're starting your own studio or gym, you better read this one! Find it here.
Jonathan Goodman, the PTDC
"Perhaps the greatest way to attain and maintain wealth in the fitness industry is to maximize your assets and minimize your liabilities."
Time is your most valuable asset, and you want to make the most of it. Jonathan Goodman helps you determine the value of your time, based on some simple math. It sounds crazy, but it's true! Read more here.
MindBody
The "September Boom" is certainly a thing in the fitness industry. Learn how to capitalize on it with help from the folks who do it best–MindBody. Read the tips here.
Fitbit
If you're trying to get your clients to develop better habits and get them to stick to a routine to reach their fitness goals, try sharing these tips from Fitbit. They know a thing or two about this topic. Find out how to get fitness to stick for your clients.
IDEA Health & Fitness Association
"Think about the reasons why people choose group exercise and what keeps them coming back. While some attend for the sweat and others enjoy the choreography, some may be motivated more by the social support and group interaction."
IDEA shares how to use the time before, during and after class to connect with participants, create personal relationships and make people feel like family. Learn more. 
We'd love to hear your thoughts and comments on these articles. Do you have some articles or ideas to share? 
Get a head start on your fitness business today. Sign up for a 30-day free trial of Trainerize.