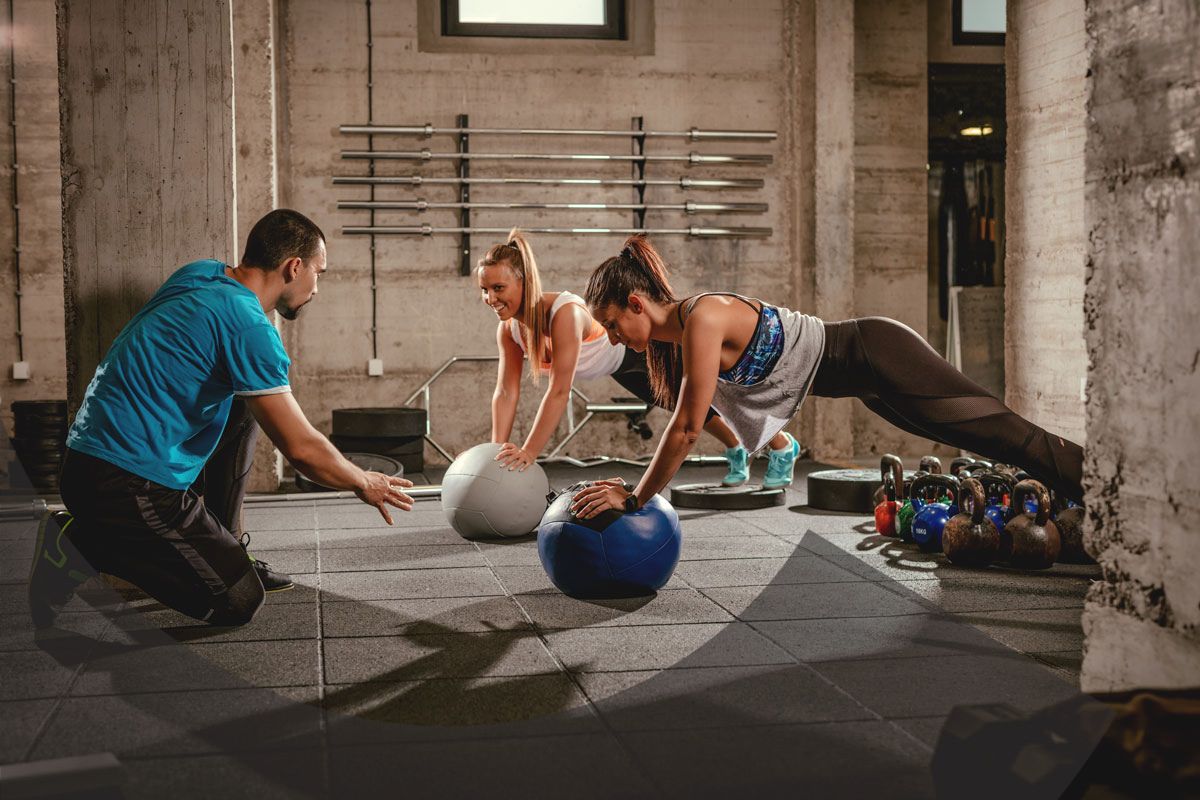 Here's a challenge: ask anyone who runs a business (whether it's retail, services, B2B, or administration): what's the toughest thing about running your business?
Did they say "getting new clients?" Developing marketing strategy and campaigns, maintaining a brand, and engaging your community are all essential to building up your client base—and they're non-negotiable. They can be time-consuming, and sometimes feel fruitless, but they're essential elements of your overall business strategy. But sometimes when you need new clients, you need them now. You don't have time for slow burning strategies, you need something efficient and productive. For the times where a long-term marketing campaign just isn't going to cut it: here are 9 foolproof tactics that will have new clients lined up down the street in no time.
1. Freebies
Remember the golden rule of consumers: everyone loves a freebie. Ironjunkie Fitness owner Heath Marshall swears by offering a free 30-minute one-on-one session with potential new clients or even running a free boot camp. "I give them [a free] option while stating, "try out my style, before you invest in your health."
2. Partner up
Rather than run a promotion on your own networks or through expensive advertising channels, why not partner with a like-minded business for free? For a limited time, sell your products/services as a lightly-discounted bundle, and cross-promote on all of your platforms. You'll both gain exposure to a desirable audience, and you'll also gain insight into a similar business's sales and marketing strategies.
3. Buddy system
Earn referrals by offering buddy perk like Happily Ever Healthy owner Jeffrey DelMartin. Once you've developed a strong relationship with a client, offer to change up their training for a couple weeks to add variety to their routine, and invite them to bring along a friend. Not only do partner workouts add some interest to an ongoing training relationship, but they also add a level of friendly rivalry and get a new lead through your doors.face
Attract more clients with online training.
Start your free 30-day trial of Trainerize. 
4. Seasonal challenges
The calendar year is stuffed with opportunities for fitness-related promotions. Pre-Christmas, post-Christmas, pre-summer, post-summer. Valentine's Day, Independence Day, Thanksgiving?! Pick a holiday or season and celebrate with a healthy fitness challenge—it'll help motivate new and existing clients to pick up the pace. They key? Ironjunkie's Heath says the key to a successful challenge is to offer prizes for top male and female participants—in cash.
5. Group training
Group training provides an easy entry point for getting new clients into a fitness routine, according to Kelly Flagg of Kelly Flagg Lifestyle, Fitness, and Wellness for Women. "Usually a low-priced group program at about half the normal rate will get them in the door and help them experience our services," says Kelly. "The key is to sell them (about halfway through the program) onto one of your regular services."
6. Email your former clients
When's the last time you talked to your former clients? Maybe someone took a break for maternity leave, and maybe someone else was on a tight budget and couldn't afford their sessions. Their situation might have changed, and a little nudge might be just what they need! Even if they don't want to come back to your services, they might be able to provide you with a referral or two. Marketing pro tip: communicate with them in their preferred method (text, Instagram DM, or email) and be sure to personalize the message. It takes a bit more time but will be more effective.
Grow your client list. Grow your business.
Start your free 30-day trial of Trainerize. 
7. Community fundraising events
Thank Heath at Ironjunkie for one more brilliant client acquisition tactic that simultaneously does good for the community. "Back when Texas was hit with the major hurricanes, I created a fundraiser where all benefits went to the hurricane relief fund. We have great platforms, as fitness professionals, to aid our community." Not only can you help a worthy cause, but you'll meet like-minded members of the community and show off your business in a positive environment.
8. Big life events
Weddings, anniversaries, high-school reunions, 50th birthdays! There are lots of big life events that can motivate individuals to seek out the guidance of a fitness professional. Use these events to your benefit by marketing services specifically for those looking to shed weight, build muscle, or generally shape up in a specific number of days. Make sure to use these event keywords (such as "sweat for the dress" or "wedding weight loss") in your SEO marketing!
9. Low-touch/high-volume programs
There are lots of potential clients out there. Some of them want to work with you directly, seeking guidance, support, and motivation throughout their fitness journeys. But for others, all they're looking for is a little bit of knowledge and expertise, and a basic program to get them started. This kind of client is perfect for low-touch/high-touch programs! No messaging, no one-on-one support, just some simple programming and a few helpful resources.
Ready to take your online fitness game to the next level?
Start your free 30-day trial of Trainerize today.