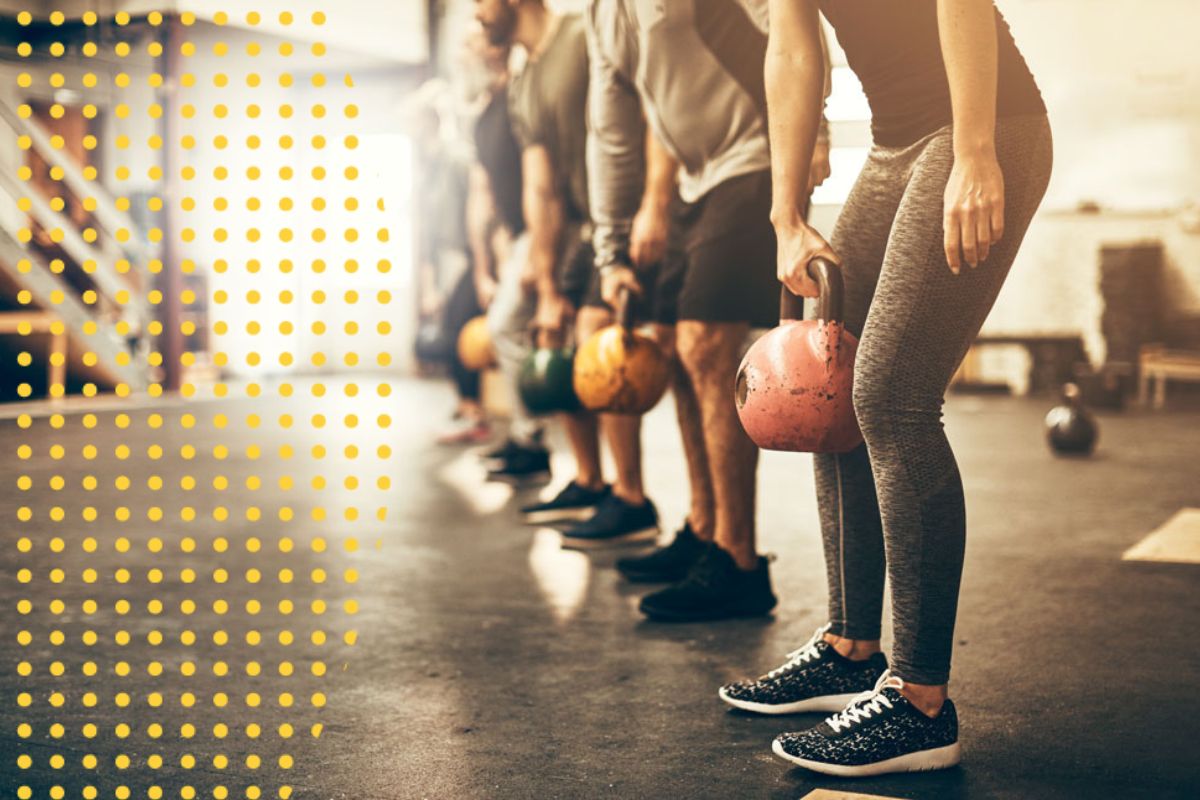 Whether you are a seasoned fitness professional or just starting out, you likely want to attract the most business possible. At the same time, you're not going to want to run yourself into the ground training 10 clients a day. To shorten the long hours while still generating growth, every fitness professional should consider adding group personal training to their services.
Here are the top five reasons why group personal training is the key to taking your business to the next level and finding the ideal work/life balance:
1.

Increased Revenue Per Session

It might sound impossible for something to be good financially for both you and you clients, but that's exactly true for group personal training. It's a win-win financially because the client pays a lower rate and you make more per session from the cumulative group than they would in a private single-client session. You can train fewer hours while impacting more clients, which makes you and your clients happy!
2.

Motivating Current and Potential Clients

You may have many clients that are motivated by training on their own with you, whereas others may lose interest and quit training altogether. The extra motivation that comes from group training, whether with two clients or 40, helps them push each other in their session and create friendly competition with one another. There are also plenty of individuals that would love the guidance of a trainer but are intimidated by the idea of working out one-on-one. By advertising small group sessions and encouraging people to get a group of friends to train together, you're tapping into a new market of potential customers.
Train more clients. Make more money.
Start your free 30-day trial of Trainerize. 
3.

More Referrals

More clients per session means more potential for client referrals. If you get a group of five friends together to train with you, that's four more people referring your business to their families, friends, and colleagues than you'd get if it were a private session.
4.

More Flexibility

Nobody wants to be stuck with a rigid schedule. Life doesn't stick to one! Why should you? Add a little flexibility to your work schedule by adding group personal training to your business.

With more clients working out with you in less time, you are able to have more freedom to work on other aspects of your business and focus on expanding rather than using most of your day in training sessions. You can focus on advertising, posting content on social media, or preparing your in-person and online workouts for clients.
5.

Online Training Growth

You can offer training packages that appeal to more potential clients by using your online business as a tool. Some clients may only want in-person group training, while others may want some in-person training and some online workouts—others will be game to train 100% online.

Try marketing specific personal training groups and create a program that everyone can follow along with while holding each other accountable with group chats and check-ins along the way. For example, if you know a lot of golfers, let people know that you are going to start a six-week group strength training program that targets your core and legs to improve your swing. These types of programs mean more accountability among clients, greater adherence, and less time spent building workouts as they complete the program together.

If you think creatively and incorporate unique offerings, you can set yourself apart from the competition and give more potential clients the opportunity to find a training option that will fit for their lifestyle and goals. If you haven't incorporated group training into your services, start building up a list of potential clients and create a program that will draw them in!
Ready to take your online fitness game to the next level?
Start your free 30-day trial of Trainerize today.