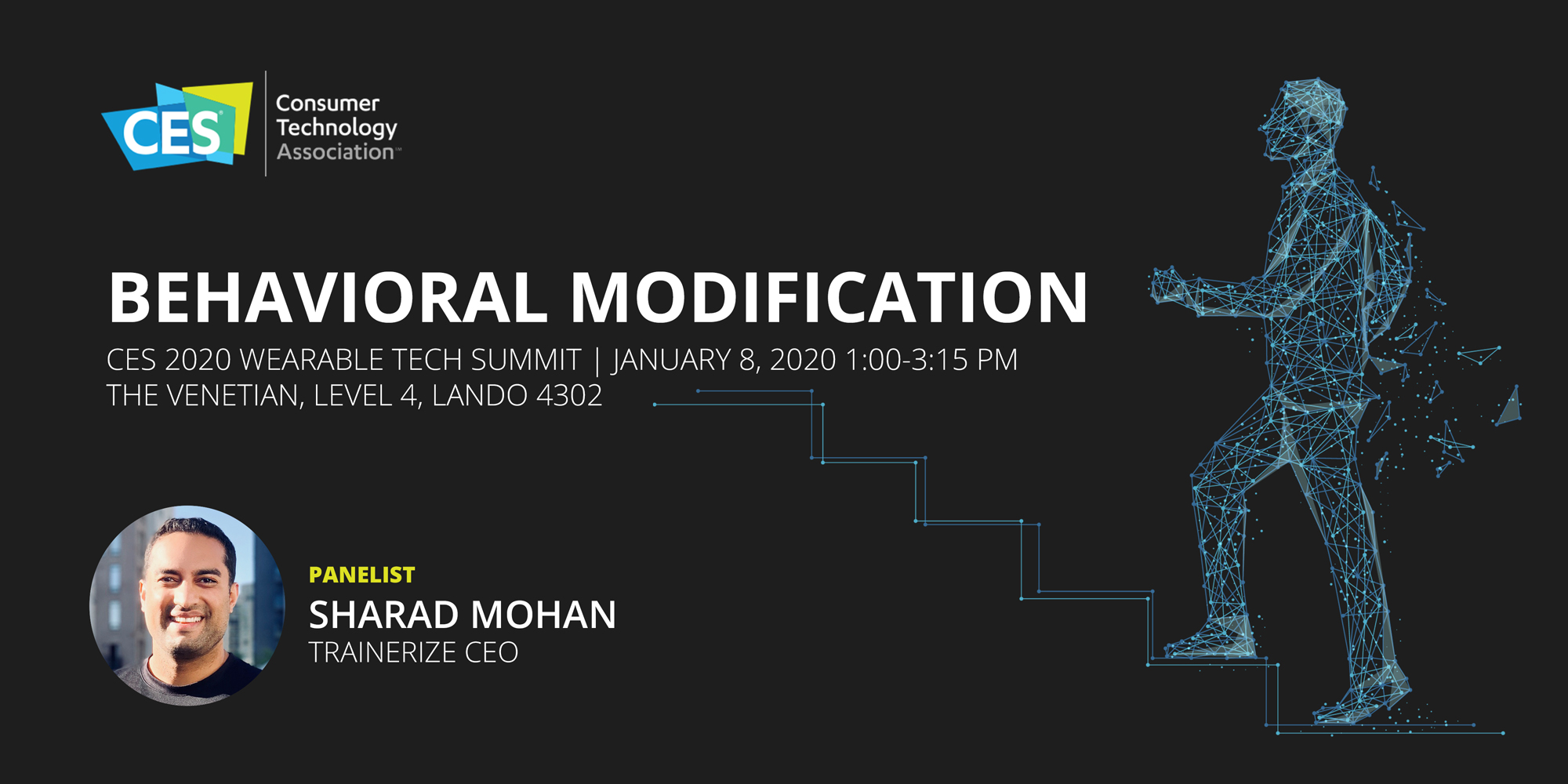 It's that time of year again! The Consumer Electronics Show (more commonly referred to as CES) is just around the corner, and Trainerize is going to be there.
Hosted in sunny Las Vegas each year, the show is a key stomping ground for industry movers and shakers—each showing off (and checking out) the latest and greatest inventions, innovations, and releases across multiple industries.
Last year, Trainerize CEO, Sharad Mohan, and COO, Farhad Gulamhusein had the opportunity to attend with Sharad also participating in a panel as part of the Wearable Tech Summit.
This year, Sharad will be speaking at the summit once again, this time diving into the subject of Behavior Modification (the perfect topic given our recent release of the first set of Habit features) and how wearables and fitness technology can have a major impact!
If you're in the Vegas area, make sure to join Sharad at CES on Wednesday, January 8, 2020, from 1:00 – 3:15 PM. The panel will be hosted at the Venetian, Level 4, Lando 4302. For more details, check out the official panel summary.
To stay in the loop on all of Sharad's upcoming events or to see what we're up to here at Trainerize, make sure to follow Sharad on Instagram.