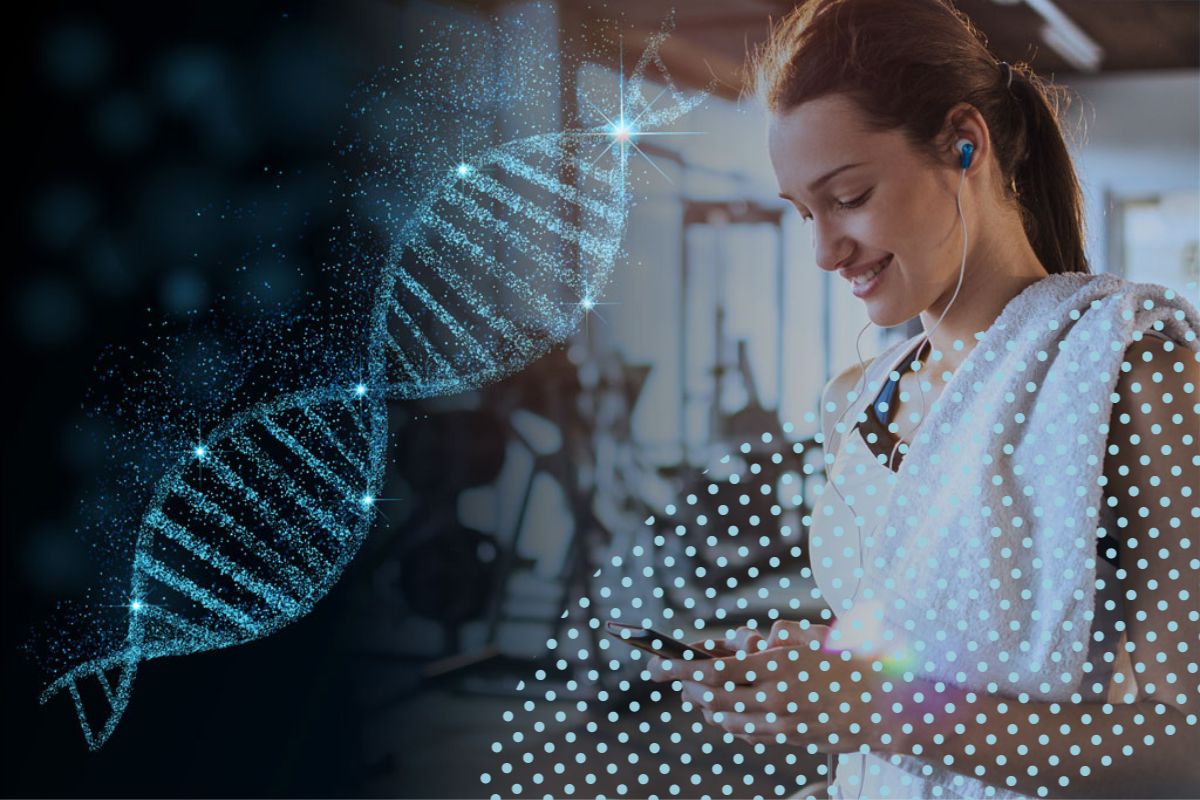 It's no secret that at Trainerize, we're all about making the world a healthier and more fit place. That's why we're extremely excited to be collaborating with IBM, GoodLife Fitness, InBody, and GeneBlueprint in an upcoming research study investigating how genetic data can be used to help people reach their health and fitness goals.
The DNAble (DNA Based Lifestyle Enhancement) study will work by having participants randomly divided into two groups: both will complete baseline body measurements including BMI, blood pressure, heart rate, etc., but only one of the groups will also receive their personal genetic nutrition and fitness data at the start of the study period.
All participants will receive a personalized fitness and nutrition program, which they will access through Trainerize, and will be invited to complete their exercise at GoodLife Fitness. After three months, participants' body measurements will be taken again to measure progress and comparisons will be made between the two groups.
"It's exactly this kind of research that is helping push the limits of what we know about how people achieve their fitness goals." —Sharad Mohan, Trainerize CEO
"One of the reasons we love what we do is because the fitness industry is one that is constantly changing and innovating," said Trainerize CEO, Sharad Mohan. "It's exactly this kind of research that is helping push the limits of what we know about how people achieve their fitness goals and helping more people live their healthiest life. Naturally, we are beyond happy to support this research and to be among such amazing partners in doing so."
"The overarching goal of this project," adds GeneBlueprint CEO, Paul Mercante, "is to help prevent diseases linked to unhealthy lifestyle habits by encouraging and promoting adoption of active, health-conscious behaviors. Our mission is to allow people to access, understand, and benefit from knowledge of their personal genetics for better health and performance. GeneBlueprint's genetic based approach to fitness and nutrition empowers people to remain compliant given the personalized nature of the program. Your genetics load the gun, your lifestyle pulls the trigger."
Trainerize is excited to be part of this innovative research and feels passionate about collaborating with partners like GeneBlueprint, IBM, GoodLife Fitness and InBody to find ways to help more people lead healthier lives and make fitness part of their lifestyle. We'll be sharing updates on the study as we receive them, so stay tuned to learn more about this important research!
Ready to take your online fitness game to the next level?
Start your free 30-day trial of Trainerize today.