FIT Summit has released their report for industry insight. The report features an impressive collection of fitness industry leaders, including our own CEO Sharad Mohan.
The month's topic focused on tech and the future, and how organizations can prepare for changing demands from customers.
"What technologies/apps/platforms will reshape our industry in the coming years and how can we best 'future proof' our industry's growth (as well as our own), whilst meeting these new customer/consumer demands?"
In his answer, Sharad focused on three major factors: personalization, habit coaching, and AI.
"For me, the answer to this question starts with "consumer demand". Right now, if you look at the leading apps, wearables, or platforms, the market is telling us that consumers are done with one-size-fits-all products and approaches. They want personalization. And the good news is, with technology there is so much opportunity to deliver personalized fitness experiences. Technology has the potential to not just meet consumer demands, but to constantly elevate expectations."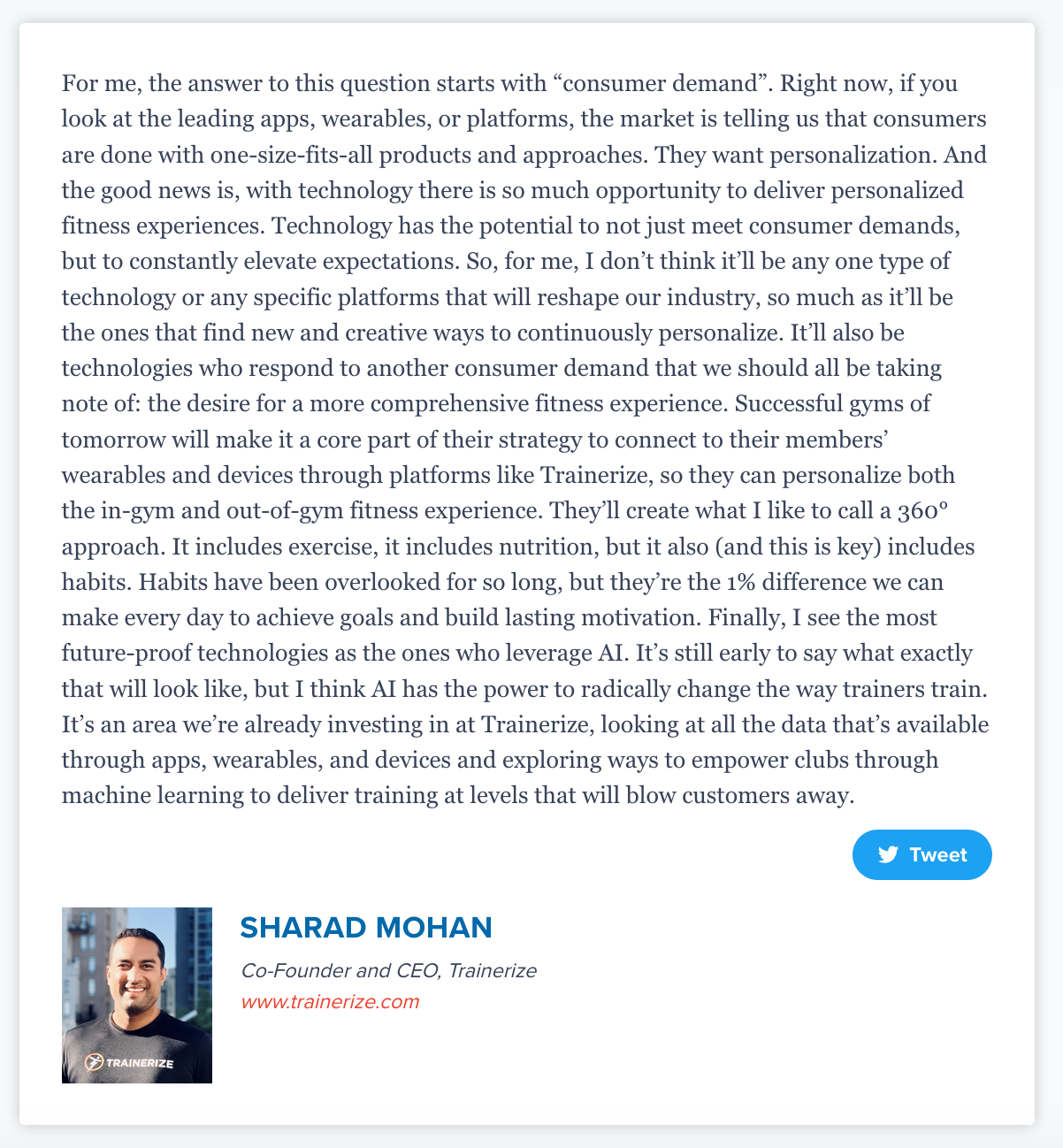 The report also includes responses from Industry leaders Nerio Alessandri of Technogym, Paul Bowman of Wexer, Bryan O'Rourke of FIT-C, Ted Vickey of FitWell, Gita Sjahrir of R Fitness, Famien King of PUML Better Health, Michael Rucker of Active Wellness, Natalie Dau of Rockstar Fit, podcaster Mel Tempest, and author Emma Barry.
To learn more about fitness technology and how it will continue to shape the industry, head over to FIT Summit.