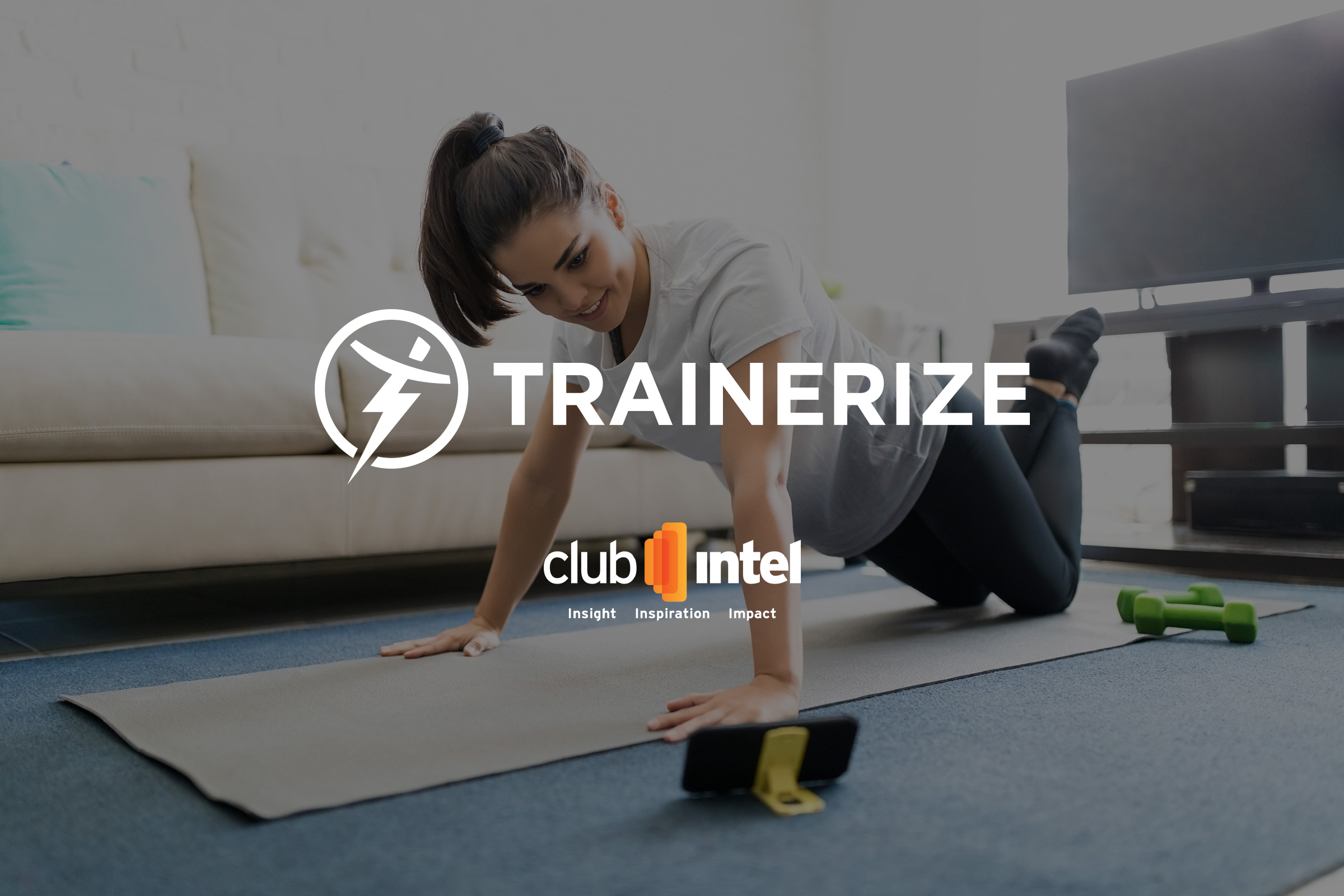 When the majority of the world's fitness businesses were forced to close their doors as a physical distancing measure to prevent transmission of COVID-19, the industry rushed to move online. When they did, Trainerize was there to help. In a matter of weeks, Trainerize has helped fitness businesses pivot their businesses, stay afloat and continue serving their clients and members—demonstrated in a new ClubIntel study.
ClubIntel study shows that pros count on Trainerize
We're so happy to be included as a leading digital fitness tool in a new study, The Fitness Industry's Response to COVID-19. The ClubIntel study presents the current state of the industry via a comprehensive global survey. The report clearly defines that a key group of leading digital platforms have moved the global fitness industry online and among them: Trainerize.
ClubIntel is a brand and consumer insights firm that services the health and fitness industries. In the study, ClubIntel surveyed global respondents. Respondents had a high concentration in the United States, Australia, and New Zealand, and a strong response from Canada and various European countries. Responses came from a variety of fitness businesses, including both nonprofit and for-profit organizations, as well as clubs, studios, and community organizations.
On demand training and streaming workouts
When it comes to on-demand/streaming platforms, the survey shows that Trainerize is a choice provider for fitness studios and clubs to deliver digital fitness content to their clientele. The data also shows that Trainerize is among the top 3 choices for housing on-demand/streaming fitness content, behind only Facebook and YouTube, both of which are free platforms with massive global user bases.
Trainerize can help
We're proud to support our community of fit pros during this time—and honoured to be recognized by survey respondents in ClubIntel's study.
Learn more about how Trainerize can support your fitness business during the COVID crisis with our Coronavirus First-Aid Business Kit, or with a free 30-day trial of Trainerize.
Up your Personal Training game.
Activate your free 30-day trial of Trainerize.