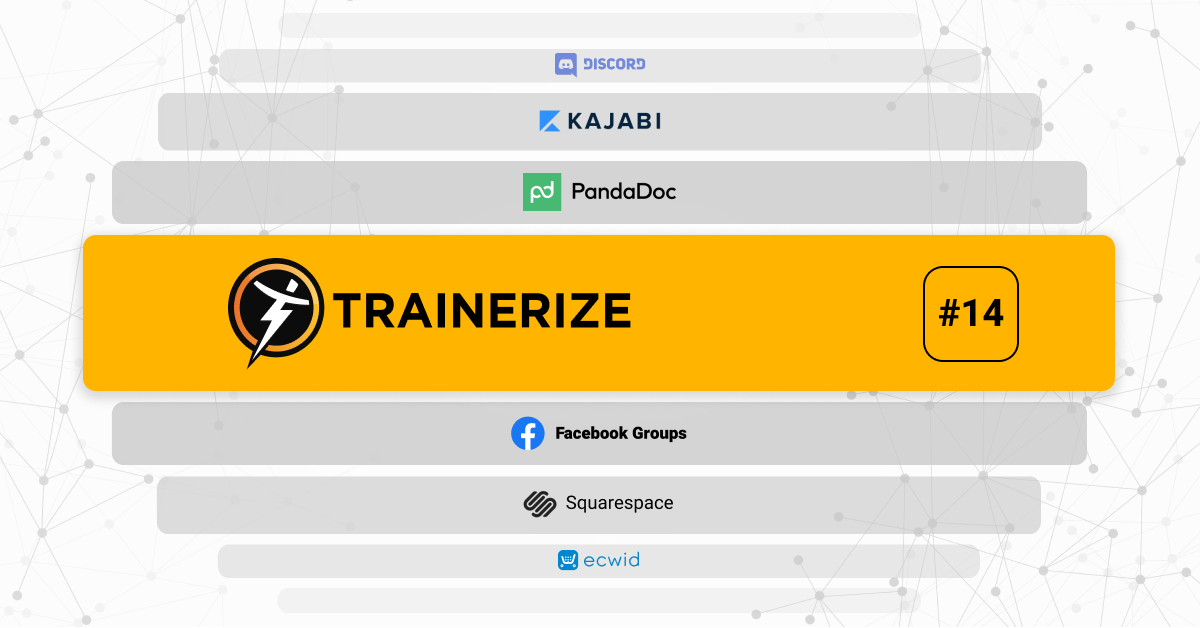 When you beat out tech giants like Facebook, Squarespace, and Hubspot—you can't help but brag about it.
At least, we can't. Not when we've just been included on Zapier's list of fastest growing apps for 2020! Coming in at a whopping 14th out of over 2,000 apps, we're beyond excited, and we're in good company—hanging out on a list alongside big names like Strava, Zoom, and Square.
Save time and earn more with zaps
If you haven't already heard of it—or aren't already using it in your business, now's the time to fix that, because Zapier is a must-have for busy fitness professionals and business owners. Especially when you combine it with Trainerize.
Zapier is a powerful online tool that connects your favorite apps (including Trainerize!) to let you do, well…pretty much anything! Zapier is the ultimate productivity hack and while cutting down on admin tasks might not sound so sexy, what that really translates into is more time for fitness professionals—like you—to focus on what they love doing most: helping clients crush their goals! 
Seeing Trainerize rank in the top 25 fastest growing Zapier apps represents how many of you are saving time, growing your businesses, and reaching your goals. 💪🏻 Now that is amazing.
Most popular Trainerize zaps
There are literally thousands of ways that our trainers use Zapier each and every day to streamline systems and automate processes. 
One of our most popular: automating free trials with Mailchimp. By using Zapier and Trainerize together, trainers are building automated sales funnels that turn hot leads into Trainerize clients in seconds. This sets the tone for the entire client experience, ensuring that clients get what they want, when they want it. What's sexier than that?
Other favorites include:
Google Forms x Trainerize:

Create a Google form and use submissions to instantly turn contacts and customers into new clients in Trainerize.

SignNow x Trainerize:

Automatically request signatures using SignNow for PAR-Qs, waivers and contracts from new clients.

PayPal x Trainerize:

From check-out to training in the blink of an eye. Use these zaps to add Paypal customers as clients in Trainerize the moment they submit their order. 
New zaps on the way! 
We know how much Zapier benefits your business—so get ready to zap it up. We're committed to helping fit pros get more done in less time. 
Soon, there'll be Zaps for a bunch more actions, like:
⚡️ Adding new clients
⚡️ Attaching meal plan PDFs to client accounts
⚡️ Subscribing clients to a master program
⚡️ Copying master programs to client accounts
Let us know what other Zaps you'd like to see! And check out the full list of apps below.