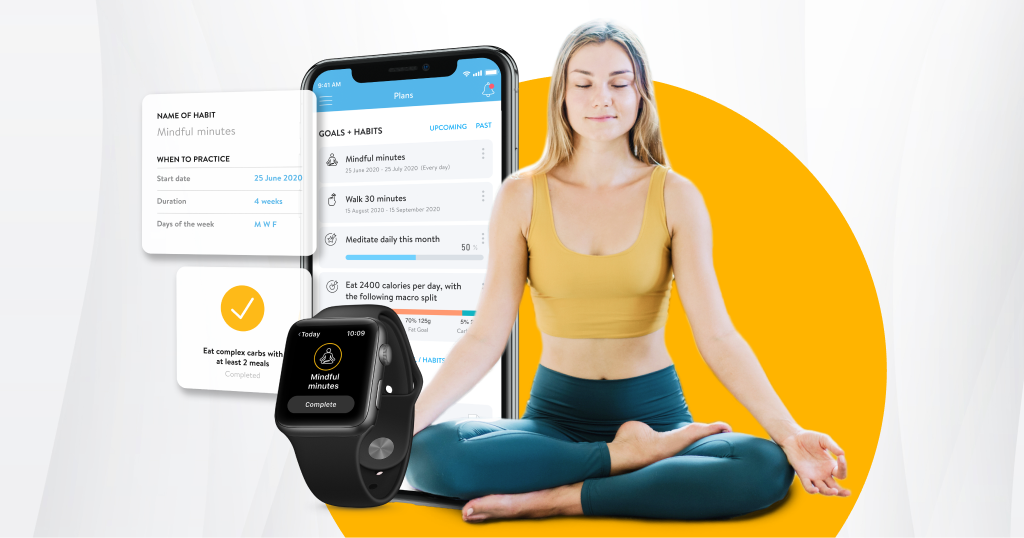 The secret to coaching is a 360° approach! Learn how with our habit coaching webinar.
Habit coaching is changing the way we approach fitness. Having a healthy lifestyle doesn't just mean hitting the gym three times per week anymore!
Learn how to implement a 360° approach to coaching, using small but important daily choices that add up over time to help your clients reach their goals. As the industry continues to shift, make sure you're ahead of the curve, and coaching your clients on all aspects of a healthy lifestyle!
In this webinar, you'll learn:
The ins and outs and the Master Habits feature
The value of Master Habits
How to create Custom Habits
How to implement habits as a trainer, studio owner, or enterprise
How to run habit coaching on-the-go with the new Apple Watch App powered by Trainerize!
Plus, enjoy a live demo!
Tackle habits with Trainerize.
Activate your free 30-day trial.