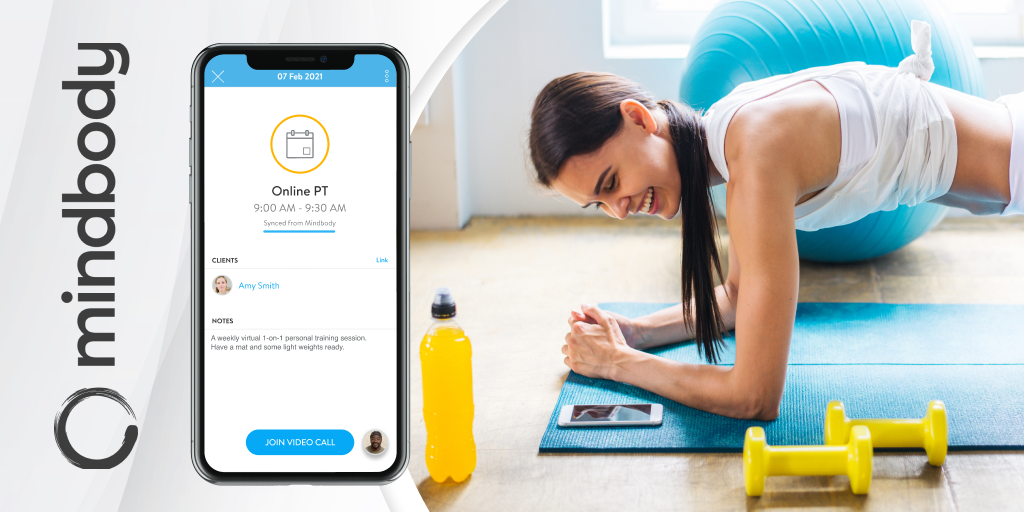 We've partnered with MINDBODY to make it easy for trainers to connect 1 on 1 with clients—live! Learn how in this webinar—available on demand.
Interested in offering 1-1 live, virtual coaching services to your studio or gym?
Join our Product Education Specialist, Tiffani Bassi, and Studio Onboarding Specialist, Ally McManus, to learn how our upgraded MINDBODY integration can help you deliver personalized, face-to-face coaching sessions in a virtual setting.
In this webinar, you'll learn:
About the various coaching sessions that can be delivered through video calls
How to package and price your membership plans to include 1-1 live video coaching sessions
Tips to upsell 1-1 live coaching sessions and boost revenue
How to sync your MINDBODY Appointments to Trainerize and join a video call
Tackle MINDBODY appointments with Trainerize.
Activate your free 30-day trial.