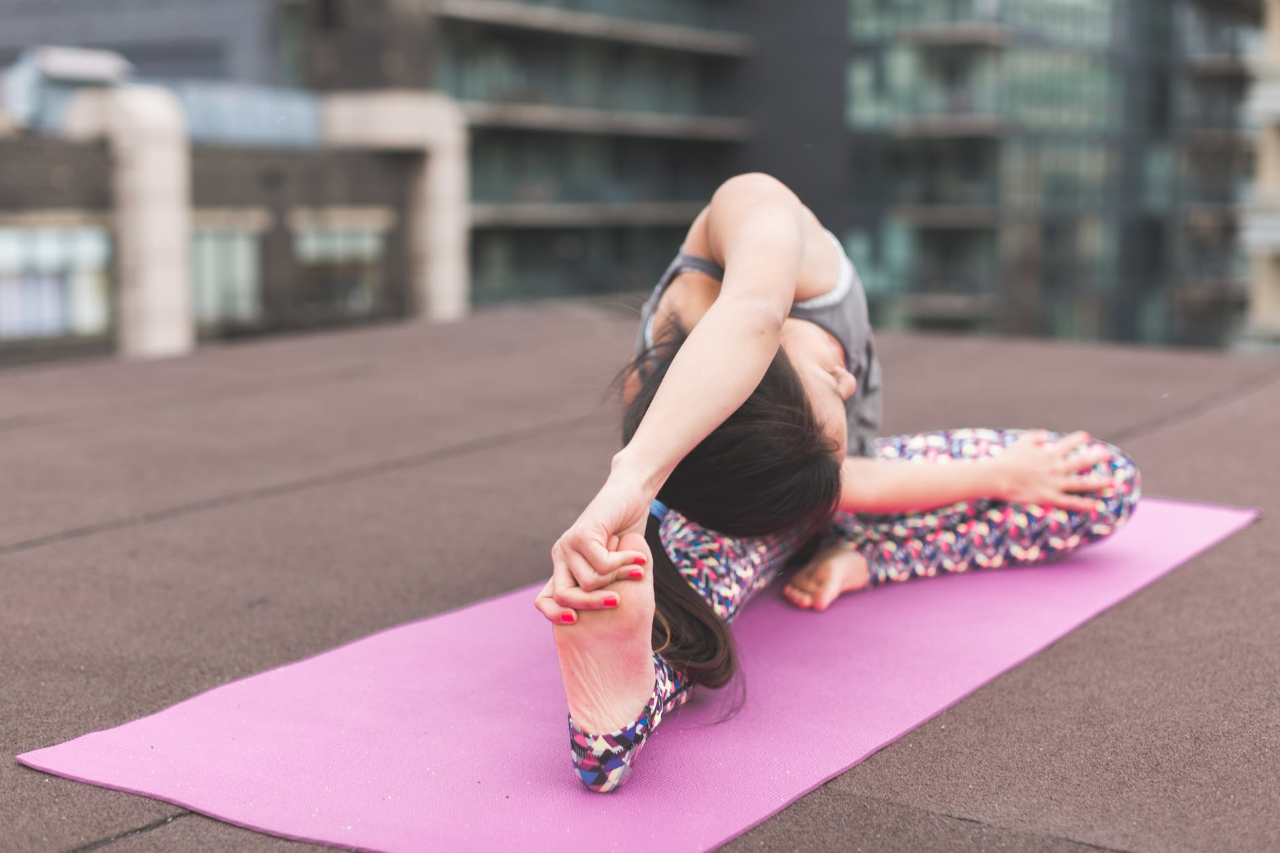 Although my story may be a little sad, it ends with pure joy, happiness, and gratitude for where my career is today. My story is the reason I do what I do today. It's the reason I continue to help and heal as many women as I can, each and every day, through fitness, nutrition, and wellness.
A family tragedy
I grew up in a very loving family with my father, mother, and older sister. Unfortunately, depression runs on my father's side of the family, which ultimately led to his suicide when I was just ten years old. From then on, my mother had to fill the role of both mother and father, while continuing to work full time. Her hard work taught my sister and me the importance of being independent, empowered, and confident. Our family of three grew with love, laughter, and solidity.
Knowing depression runs in our family, I always had this fear that I too would experience this debilitating disease. As a teenager, something sparked within me to want to do whatever it took to ensure I had a fighting chance against the disease. I began to eat healthy, live an active lifestyle, and build strong bonds within friends. I continued to grow the sense of empowerment my mother had instilled within me.
Up your Personal Training game.
Activate your free 30-day trial of Trainerize. 
A love of education
Before I was a fitness trainer, when I was just 18, I started teaching group exercise classes. I was intrigued by the human body, both inside and out. How a person's body could change in such a small amount of time, how moods would change within the hour of class, and how mobility could continue to increase with the power of exercise became my passions. I decided to pursue my Bachelor's degree in Public Health to take this interest to the next level!
During my program, I learned about the power of preventative healthcare and the need for more resources within communities. My passion for helping and healing grew here as I continued to teach group classes throughout college.
After college, I knew I wanted to take my education a step further. I wanted to individualize this healing and helping the process by becoming a personal trainer. It amazed me how the transformations kept evolving, how much happier my clients became, how they were able to not only lose weight but reduce and sometimes eliminate medications for ailments such as chronic pain, depression, high cholesterol, and high blood pressure. The next phase was to get out of the big box gyms and focus on my own career and independence.
An entrepreneurial spirit
Shortly after becoming a trainer, I opened up my own fitness studio. There, I provided both group classes and personal training. I was so proud to have an impact on my community and to witness clients journey to optimal health and happiness. Unfortunately, after just two years running my business, I had to close my studio.
I married into the military, which meant not always knowing how long we would be stationed in a location. I knew it wouldn't make financial sense to open a new studio. But I knew I had to keep healing and helping, which led me to online personal training. I'm a strong believer that everything happens for a reason. I needed to help people beyond my local community, which meant growing my business on a bigger scale, and online. It was a rough beginning! I had no idea how the online fitness world operated, but quickly realized the scalable impact I could have.
I have found absolute freedom in online personal training by using Trainerize. Delivering my transformative programs to women around the world, while putting my own flare into my online delivery through the app has been so fulfilling. I have been a full-time online trainer for less than a year and have already doubled my income compared to face-to-face training. Each month, I continue to scale and grow!
Where I am today
I am physically the strongest, happiest, most confident I have ever been. I have an abundance of joy, knowledge, and happiness to bring to my virtual clients each and every day. Occasionally, I ask myself "Why didn't I start this sooner?" But I know each step was a learning process to get me to be the confident online trainer and nutrition coach I am today.
I am a believer in setting goals, which is why my business is at the level of success that it is today. Next steps? I will continue to scale my business! I'm pushing to hit my first $10k month (which I'm over halfway to achieving!), lead my first women's wellness retreat, and become a famous women's trainer, nutrition coach, and motivational speaker. Yes, these are big goals but nothing that I can't accomplish.
So for those who need that little extra push, please find this as your motivation! Get clear on your vision and light the fire that will propel you to the top! My story is why I train.
Take your Fitness Business to the next level.
Activate your free 30-day trial of Trainerize.