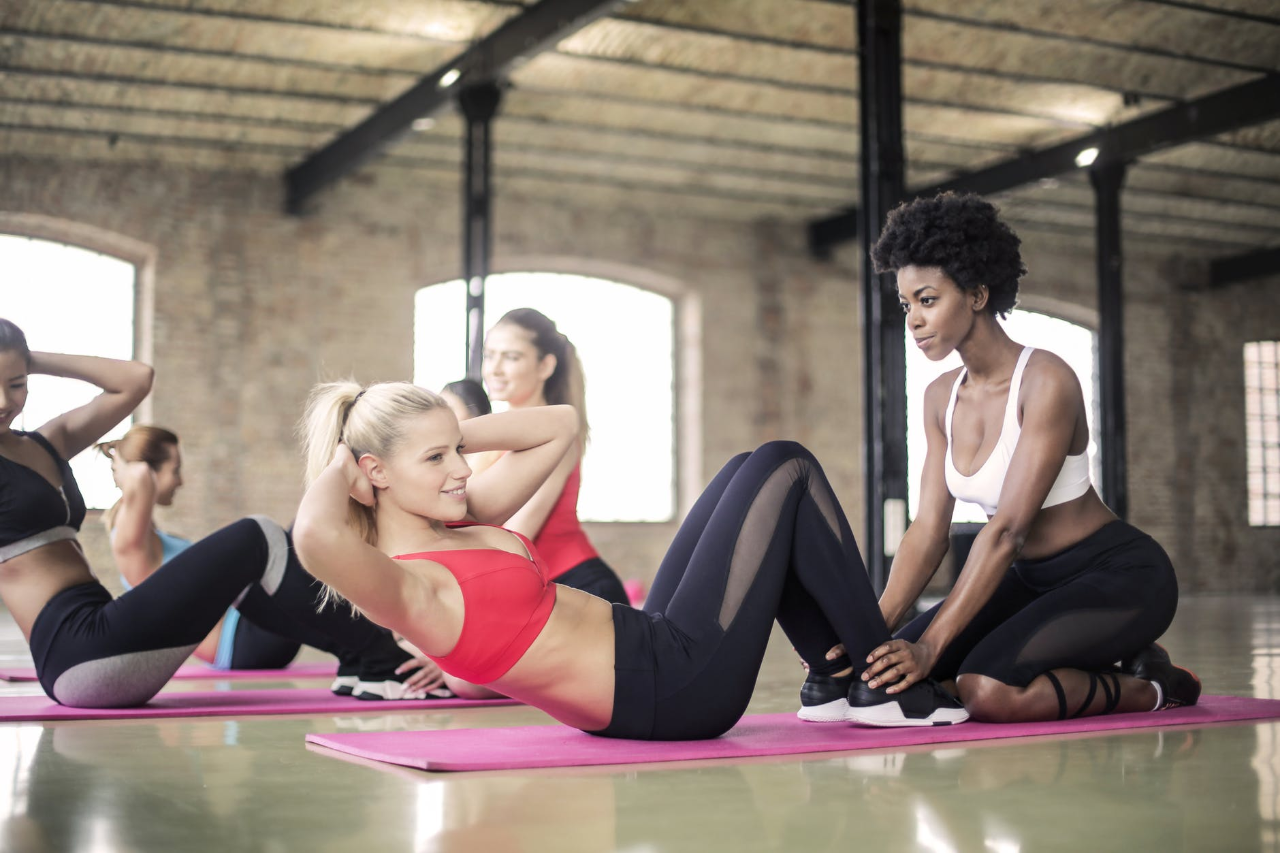 Well, this is a loaded question, that's for sure! When I'm asked why I chose my career, I think of my passion for helping people. I have been an athlete my entire life and have always been active on a regular basis. I know how firsthand how feeling strong and incorporating movement into a lifestyle can improve quality of life. We all go through so many things in life! Personally, the gym has always been my happy place to help me cope with anything life throws at me.
After giving birth to my first son, I took four weeks off of moving my body. When I got back to the gym, it was humbling to feel like I was starting from scratch! However, this experience motivated me to not only lead by example, but to come back stronger than before. Not for anyone else, but for myself. All of the things I have gone through in life have only helped me become a better, more understanding, and more motivated fitness coach. Each life experience helps me better relate to my clients.
An athletic education
When I first graduated from high school, kinesiology as a post-secondary degree was not even on my radar. I started my first two years in college as a business and marketing major (but I really considered myself a basketball major!). After hating school for the first two years, I took a year to explore alternative educational options and tried out a few kinesiology classes. I loved the courses immediately!
After that first semester, I decided this is what I wanted to do with my life. I started to explore my options for pursuing a kinesiology degree and was offered a basketball scholarship to a university (thanks to my basketball major). Not only did I achieve my goal of playing top-level basketball in university, but I was also able to work towards an education I was really passionate about.
After three years of hard work in the university, I received my degree in Kinesiology and flew home with the plan of starting my own fitness business immediately. I remember doodling logos for my soon-to-be business on the flight home. Once I arrived, I hit the ground running. I was so passionate about helping people! I wanted to gain more knowledge and experience in order to help more people live more balanced lives through fitness and clean eating.
Make money doing what you love. Train online.
Start your free 30-day trial of Trainerize. 
Entrepreneurial mindset
It wasn't easy building a business! I did it with the help of some amazing first clients and great mentors. Over time, I learned what I was good at and what my personal training philosophy would be. I always use my own body as a test subject for new exercises, training plans, and recipes. It helps me get a better understanding of how I could better help clients. Day by day, I continue to build my passion for each successful client. My confidence grows by working with professional athletes, media personalities, rock bands, and everyday people. I knew I had truly found my calling in life and was capable of helping more people.
Where I am today
Thirteen years later, I own a boutique fitness studio and run a successful online training business. I have five fitness coaches working for me! I feel I have become a household name in my area for helping people. We increase the quality of life through healthy, balanced lifestyles. No starvation diets or long hours in the gym here!
Other than the fact that I am pregnant with baby number two, not too long ago I was in the best shape of my life. It was all achieved by practicing what I preach and continuing to use my body as a test subject. My goal for the next few years is to continue helping people realize just how simple it is to find time for fitness and healthy eating in their lives. Making a commitment to make themselves a priority, as well as everything else in their lives, is all it takes! I plan to continue to grow my online training business (big plans for 2020!) with the Trainerize app so I can continue to reach more people around the world.
I can't imagine doing anything else with my life. Thirteen years of sweat equity are never regretted when I get to wake up every day and truly do what I love. They say you never work a day in your life when you love what you do, this could not be more true to me.
Stop selling yourself short. Deliver premium online
training and take your fitness business to new heights.
Start your free 30-day trial of Trainerize.