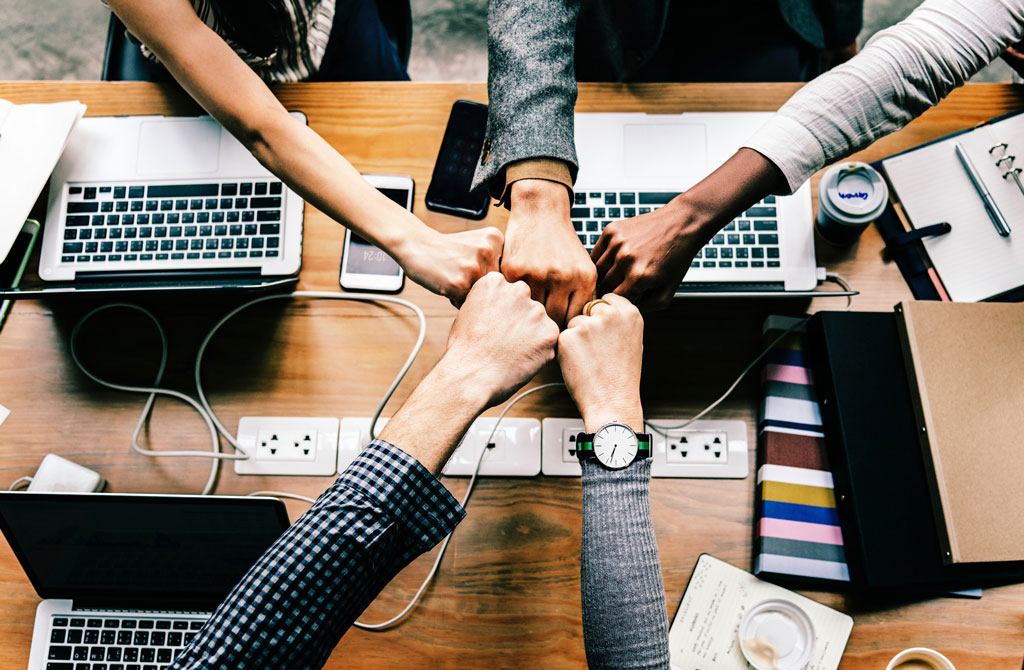 Want to start your own fitness business? The idea of starting a fitness business is exciting yet terrifying and is definitely not for everyone. However, if you're the type of person that can't help but try out every new workout trend, or that loves researching the science behind fitness, then you may want to consider it. The dream of working for yourself and doing what you are passionate can become your day to day life.
So what's stopping you? There are a lot of considerations, but for those that are driven and eager, the benefits far outweigh the costs:
1.

 Make an Impact Doing What You Love

The obvious reason to start your own fitness business is to do what you love and make an impact in people's lives. Empowering people to live healthy, balanced lifestyles is exciting and fulfilling. On top of that, you get to talk about what you are passionate about all day, every day.
2.

Be Your Own Boss

Another dream for most is being your own boss and playing by your own rules. You get to dictate what you do each day, which is both invigorating and terrifying. It's fulfilling to know that when you are successful and making a difference, it's your own hard work and determination that got you there.
Start your Fitness Business with Trainerize.
Get going with a free 30-day trial. 
3.

Set Your Own Schedule

A perk of being your own boss is setting your own schedule. Did you get sick or have an emergency come up? You may miss out on the income from your clients that day, but you don't need to worry about using a vacation or sick day. It's an ideal occupation for those that need a flexible or part-time schedule, such as a parent or individual that is the caretaker for a loved one.
4.

Obtain Useful Life Skills

Starting a fitness business is hard work. It requires you to learn about insurance, taxes, and everything in between to make your business legal. It's also on your shoulders to do all the marketing and branding. Although this sounds intimidating, these are useful life skills. You'll learn problem-solving and risk management skills that will benefit you in any future endeavors.
5.

Room For Expansion

Fitness and wellness are constantly evolving and has tons of facets, which leaves a lot of room to grow in your role. You may be a nutritionist that decides you'd rather do personal training, or maybe you are a personal trainer that now wants to offer wellness programs to companies. There is a lot of opportunity to experiment with new business ideas.
Offer online Personal Training.
Start your free 30-day trial of Trainerize. 
6.

Foster Your Creativity

With a lot of room for expansion and new ideas, there are a million ways to foster your creativity. Between dealing with the nitty gritty details of owning a small (or large) business, educating yourself on new industry knowledge and trends, and retaining a strong client base, you'll never be bored. If you do start feeling an itch to be challenged, you always have the power to start something new.

You'll never be bored with your own fitness business, because you can make it what you want to be. The decision is yours.
7.

There's Always a Market

You aren't going to magically have a full client schedule or 40-50 hour work weeks, but you know you'll always have job security as long as you put the effort in because people are always trying to live healthier lifestyles. This particular field requires you to stay up to date with current trends and be willing to be flexible. Even a few short years ago, no one could have imagined that virtual training would become so popular but now companies and trainers alike are competing to offer the best online program that you can do from your living room. Luckily, if you are a go-getter that is willing to adapt, you'll be able to help people live healthier lifestyles for a long time, however that job title may look in 10-20 years.

Start your own fitness business today!
Free up your schedule. Train online.
Start your free 30-day trial of Trainerize.