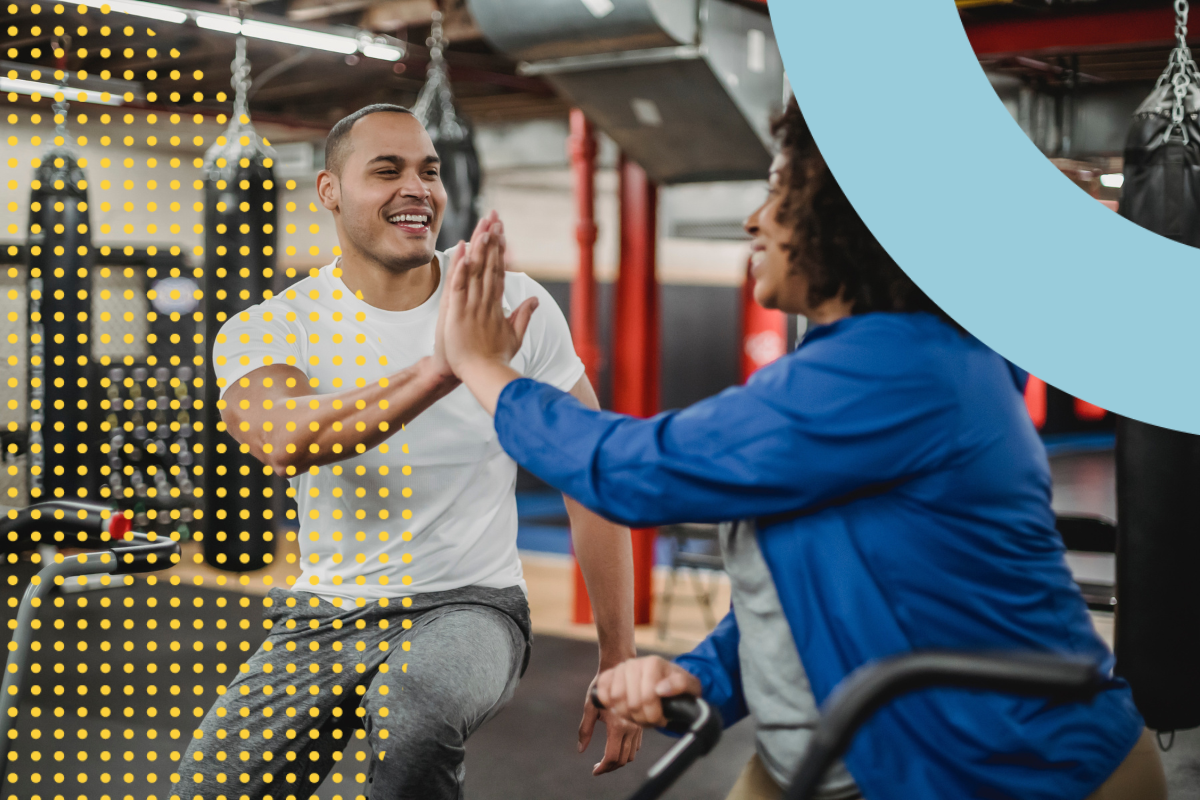 It's no secret that clients who are accountable for their actions are more motivated to workout and more likely to achieve their overall fitness goals as a result. But holding your personal training clients accountable isn't always easy, and not every strategy works for everyone. So to help keep your clients moving towards their goals, we've devised 7 workout accountability ideas to help you keep them on track.
🔗 Ready to make your first sale?
Get Your First Sale In 30 Days!

1. Create a community
Consider creating a community for all your personal training clients on social media. A community is a great place for people to connect and develop a sense of accountability to both you and your services and to each other. Within your community, encourage people to talk about their workouts, voice their struggles, and celebrate their successes! Be sure to pop into the group frequently to praise people for their wins too.
2. Host fitness challenges
Fitness challenges are a great way to help motivate and encourage personal training clients to meet their fitness goals. When clients sign up for a challenge, they often feel more motivated to achieve their goals. Making them more accountable to their workout routine. When hosting a fitness challenge, be sure to capture your entire audience by allowing participation to happen both inside and outside of a studio.
3. Use a fitness or training app
Encourage your clients to use a fitness or training app like Trainerize to keep them accountable. Trainerize allows you to build bespoke training plans for clients and create specific targets they can view and track when working out. When using the Trainerize mobile app, your clients can also track workouts, nutrition, fitness targets and progress photos. This helps hold them accountable and feel inspired to continue to work towards their long-term fitness goals.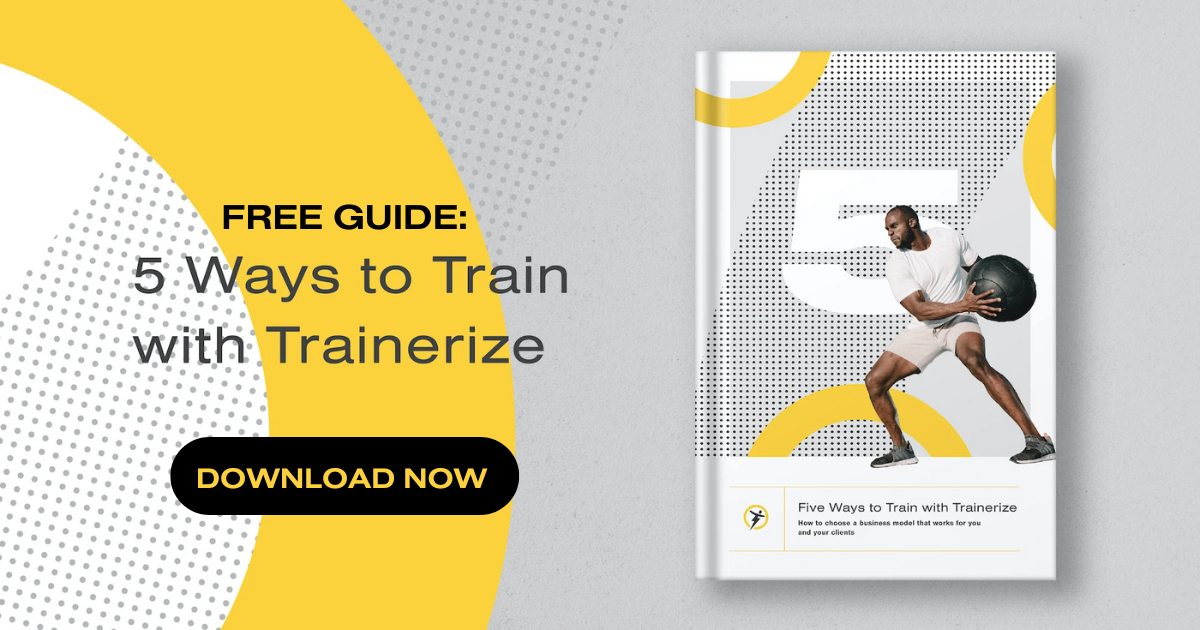 4. Set realistic goals for your clients 
In order to hold themselves accountable, clients need to see progress and feel as though they're taking steps toward their bigger-picture fitness goals. Setting realistic goals is one of the best ways to help them achieve this. 
TZ Tip: When helping clients with their goals, aim to find ones that fall somewhere in the middle of "so easy" it's instantly achievable and "so hard" that it feels impossible to obtain. By helping clients set realistic goals, you help them feel more motivated and accountable throughout their fitness journey.
5. Always celebrate milestones 
Don't be afraid to praise, celebrate and acknowledge every client milestone and achievement. By celebrating milestones, you keep your personal training clients feel inspired and accountable to their goals through their progress. It's no secret that people feel motivated when they feel like they are achieving something. And as fitness professionals, we can help people feel accountable by offering as much praise as possible.
6. Become an accountability partner 
There's power in numbers which is why an accountability partner is a great way to keep people accountable to their goals. Generally, people tend to work harder when they know someone is relying on them—the job of a workout buddy is to help people keep their commitment.
As a personal trainer, you can act as the ideal accountability partner, whether it's dropping a quick email, calling or messaging your clients or setting up a daily push notification to keep people inspired and motivated.
7. Encourage the use wearables and technology
Encouraging clients to use wearable technology like an Apple Watch or Fitbit to monitor their heart rate, track their steps etc., is a great way to keep people working towards their goals. Wearable technology allow clients to see their progress at a quick glance which helps people stay motivated and accountable to their goals.
Finally, if you want your personal training clients to see big results, then holding them accountable is key. Trainerize can help your clients monitor their progress and stay on track toward their long-term fitness goals. Download your free 30-day trial to get started today.
Streamline your Online Fitness Business.
Start your free 30-day trial of Trainerize.