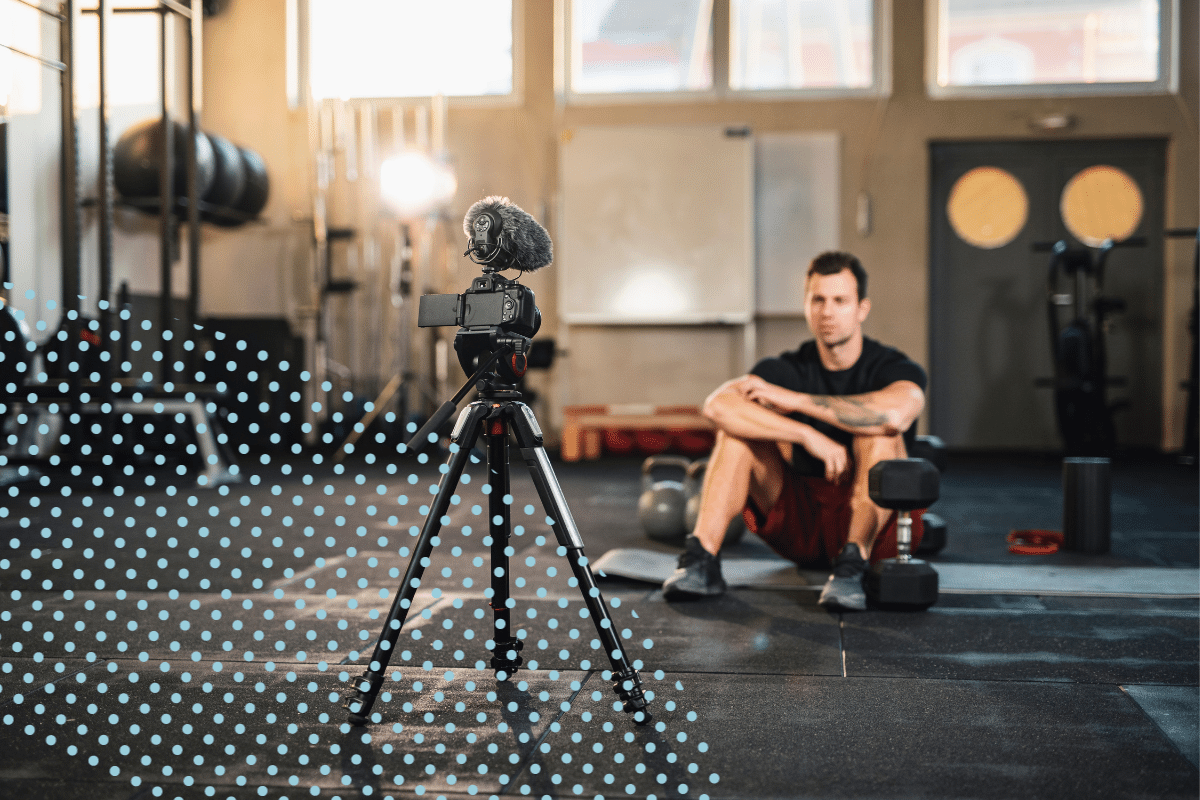 There's a saying that "a picture is worth a thousand words" but when it comes to custom videos, it's more like a million!
Video content has been on the rise through video native platforms like YouTube and Vimeo for decades. And now, just in the last few years, video has been prioritizes by platforms like Instagram,  Facebook, and Twitter too! They started as picture and text-centric platforms but now prioritize video content. And TikTok of course has become extremely popular—which is a video-only social platform.
⚡️ TZ Tip: Learn how to implement a TikTok strategy that will build your brand and fill your funnel with The Ultimate Guide to TikTok for Fitness Professionals!
For most of us, 2020 was the year that video communication became the norm. Coaches and trainers who were in-person only had to adopt a digital strategy for their businesses by offering live virtual classes, on-demand workouts and online personal programming through platforms like Trainerize.
Trainerize already offers a wide range of video exercises in their Content Library, which should allow you to get going with the basics right away. However, with the range of niche disciplines in the fitness, health, and wellness industries, it might not fully represent the type of training that a specific business needs. So you might need custom videos to stand out from the pack!
Here are 5 ways custom videos can create value for your brand, streamline your business operations, and ultimately help grow your business.
1. Demonstrate your niche and training style
In my case, as someone who specializes in calisthenics, having a baseline of exercises to program from was a great way to get started, but I soon realized that many specific calisthenics movements needed their own custom videos to be able to be programmed, explained and performed in the best way possible. I took care of this by filming myself doing 12-second segments "repping out" the movement, and slightly longer breakdowns for more complex movements.
🔗 Use Video to Generate New Revenue:
FREE GUIDE: The Ultimate Guide to Video Coaching

2. Build and leverage your personal image
Most clients will train with you because they like you, they love your training style, and they believe in what you represent. Creating custom videos to deliver to your clients is not only a great way for them to feel connected with you, but also a great way for you to continue to communicate your personality and expertise to them.
When you show up on their screen, the chances of them feeling that connection to their coach increases and allows them to feel more motivated, confident and excited.
3. Integrate education into your programs
The moments shared during in-person sessions aren't as easily programmed and replicated online. One way to do so effective is to personally showing them how to do a movement in video. It's a nice addition that really puts you "in the same room" with them as they get through their workout. Building these videos specifically for your target audience means they will improve their knowledge while building strength and endurance—and by being on-demand, they can re-watch the footage as many times as they need to learn the proper technique.
That "wow factor" of YOU, online personal trainer extraordinaire, personally teaching them? I must say, it's pretty sweet.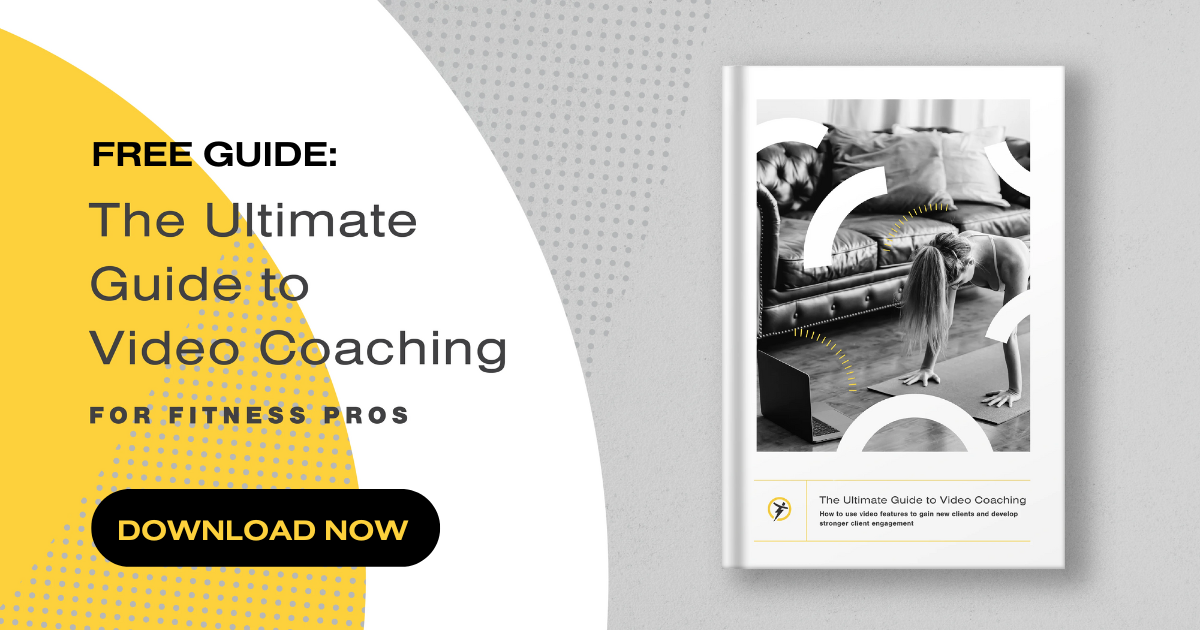 4. Strategically repurpose your content
Whenever I create custom content for my clients, I also think of ways in which I can use that content for other purposes. In my case, the custom videos in my Trainerize library (150+) are also public on YouTube and get used for many of my Instagram posts. We don't have to reinvent the wheel, and I believe that thinking of ways to use content across different platforms will not only benefit the branding side of your business but will also provide more opportunities for your business to grow organically. I do my best to think of ways in which completed content can save me time or create more opportunities for me down the road. In this example, I chose to not only think about the branding of my content and programming, but also about the marketing!
Always try to ask yourself: how can I ensure that the work I am doing will save me from having to redo the same task at a later date?
5. Build trust with free offerings
Having custom videos living on platforms outside of Trainerize provides people with a taste of your training style and expertise, which can allow them to gain value from your free content and begin to view you as an authority in the space. This is critical because it allows for more organic growth and increased trust from the people who choose to give you their business.
Whether your business is based around kettlebell training, yoga, boxing, pilates or any other type of fitness, allowing people to get free value and a taste of what you're all about will attract more eyes and create a large audience of already qualified leads.
⚡️ TZ Tip: Don't miss out on 5 Ways to Use Free Fitness Products to Make Sales—a strategic approach to using the all-new Free Products feature in Trainerize!
Overall, the benefits of creating custom videos are infinite, and in a world that revolves around video content, taking the time to brand yourself and leverage that content to grow your business is essential. Creating custom videos doesn't have to be a huge task. You don't need to plan a whole library of videos to be shot, edited and posted before you get started with using Trainerize as your Fitness Platform of choice.
I simply suggest you start small and create them as you need them; that way the work becomes more enjoyable, flexible and will allow you to see the benefits of the time and effort you put in. The result is definitely worth the work, and with the help of an amazing company like Trainerize, the sky is the limit for you and your business.
Up your Fitness Business game.
Start your free 30-day trial of Trainerize.