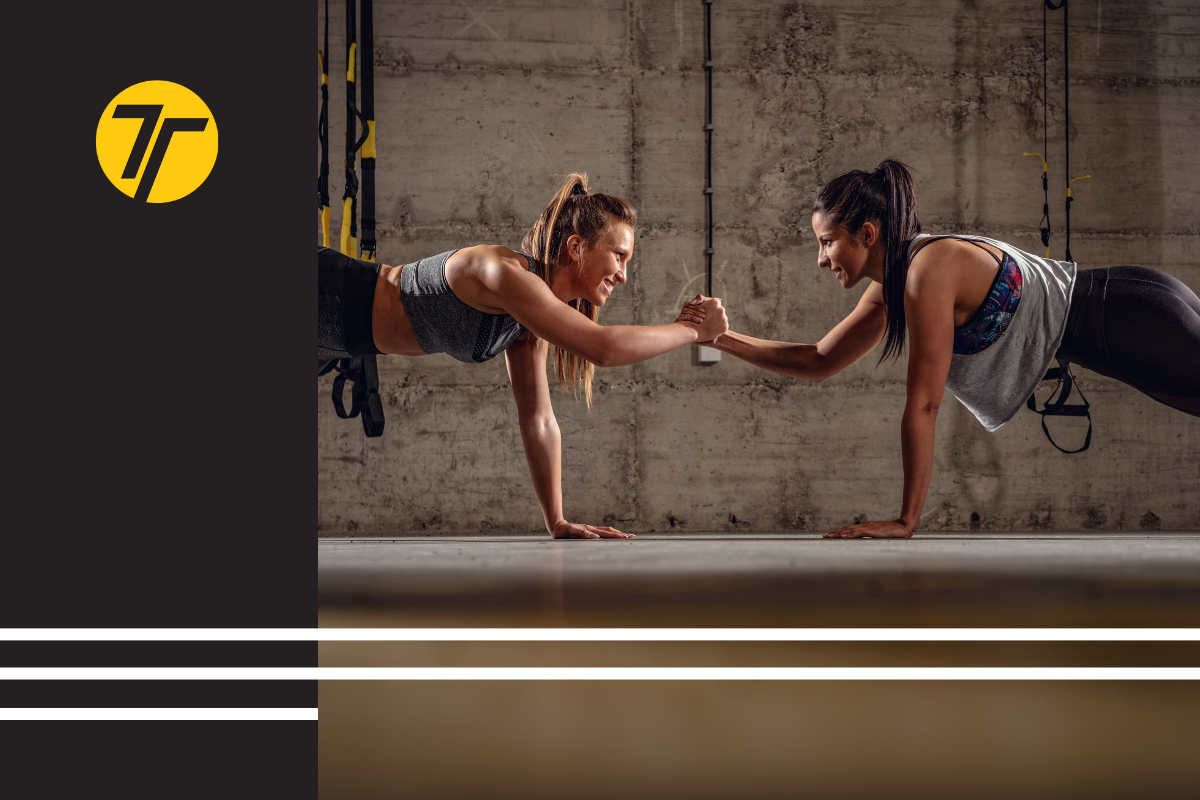 In the ever-growing fitness industry, affiliate marketing fitness programs have become a lucrative opportunity for fitness enthusiasts and professionals. Because, they allow them to share their passion while earning extra income.
Therefore, partnering with reputable fitness affiliate programs is a fantastic opportunity for  individuals to promote high-quality fitness products and services that can genuinely enhance the health and well-being of their audience. 
In this blog, we'll explore 9 of the affiliate marketing programs for personal trainers and fitness influencers. So that they can optimize their earning potential and promote products that align with their values.
1. Onnit Affiliate Program
Firstly, Onnit is a wellness brand that takes a holistic approach to health and fitness. They offer a diverse range of fitness products. These include, supplements, fitness equipment, and cognitive enhancement products. Additionally, Onnit's commitment to quality and innovation has earned them a loyal customer base. Therefore, they are an excellent program for fitness affiliates looking to promote cutting-edge fitness solutions.
Lastly, as an affiliate, Onnit offers a competitive universal commission rate of 15% on all sales generated through a unique referral link. Additionally, they provide performance-based incentives and bonuses.
2. ProForm Affiliate Program
Next. ProForm is a renowned fitness equipment brand. They specialize in treadmills, ellipticals, exercise bikes, and more. Additionally, their state-of-the-art machines offer innovative features and technology to elevate home workouts. ProForm's focus on creating effective and convenient home fitness solutions makes it an appealing choice for affiliates. Especially those targeting busy individuals and home fitness enthusiasts.
Lastly, ProForm's affiliate program offers a commission rate of 8% on all sales referred by affiliates. 
3. Les Mills Affiliate Program:
Additionally, Les Mills is renowned for its group fitness programs. They offer a diverse range of classes like BodyPump, BodyCombat, and RPM. As an affiliate, you can promote Les Mills On Demand, a subscription-based platform that provides access to their popular workouts online.
Doing so allows your audience to engage in world-class fitness classes from the comfort of their homes. The high commission rate and recurring subscription model make it an attractive choice for fitness influencers seeking long-term earning potential. To learn more about what you can earn as an Affiliate with Les Mills, they encourage you to fill out the form on their website. 
4. Six Pack Bags
Next, Six Pack Bags specializes in meal management solutions, including meal prep bags and accessories. These products are ideal for fitness enthusiasts who prioritize nutrition and need a convenient way to carry their meals on the go. Additionally, by joining their affiliate program, you can help your audience stay on track with their nutrition goals and earn commissions on sales of their innovative products.
5. Daily Burn Affiliate Program:
Next, Daily Burn is a popular online fitness platform that provides a huge library of workout videos, spanning various fitness levels and workout styles. As an affiliate, you can encourage your audience to stay active and motivated with diverse workout options, ultimately contributing to their fitness journey. The combination of one-time and recurring commissions offers a flexible earning model for fitness influencers and personal trainers.
6. Bodybuilding.com Affiliate Program
Additionally, Bodybuilding.com is a leading online retailer specializing in fitness supplements, nutrition products, workout apparel, and training accessories. Their wide range of offerings attracts a broad audience of fitness enthusiasts and athletes. As an affiliate, you can promote their products and educational resources, helping your audience achieve their fitness goals while earning commissions on every purchase.
Lastly, Bodybuilding.com offers a commission rate of 8%+ on sales generated through your affiliate link. They also provide regular promotions and incentives for affiliates, allowing them to earn more on top of the base commission.
7. ClassPass Affiliate Program
Next, ClassPass is a popular fitness platform that offers access to a variety of fitness classes and studios in different locations. Users can explore different fitness experiences without being tied to a single gym membership. As an affiliate, you can introduce your audience to the convenience and flexibility of ClassPass, earning commissions for every new user who tries out the service.
8. Bowflex Affiliate Program
Bowflex is a well-known brand in the fitness industry, specializing in home fitness equipment such as home gyms, adjustable dumbbells, and cardio machines. As an affiliate, you can promote Bowflex's space-saving and efficient fitness solutions, catering to individuals who prefer to work out at home. The commission rate provides a steady income stream for affiliates interested in home fitness niches.
9. Trainerize Affiliate Program 
Trainerize offers a great affiliate program.. For every paid user that signs up using your unique referral link, you'll earn a 15% recurring commission on the price of their subscription. This applies to both our monthly and annual plans, as well as any recurring add-ons. So, get ready to help  fitpros and business owners discover Trainerize and get paid in the process
What's Next? 
Finally, Choosing the right affiliate marketing fitness programs not only involves aligning with valuable products and services but also considering the commission rates they offer. By strategically promoting the right affiliate programs and leveraging their commission structures, fitness professionals can maximize their earning potential while making a positive impact on their audience's health and fitness journey. 
Remember to maintain authenticity and passion for the products you promote, as building trust with your audience will lead to long-term success as a fitness affiliate marketer. Explore these diverse opportunities, find the programs that resonate like the Trainerize affiliate program, today.
Ready to take your fitness business to the next level?
Start your free 30-day trial of ABC Trainerize today!