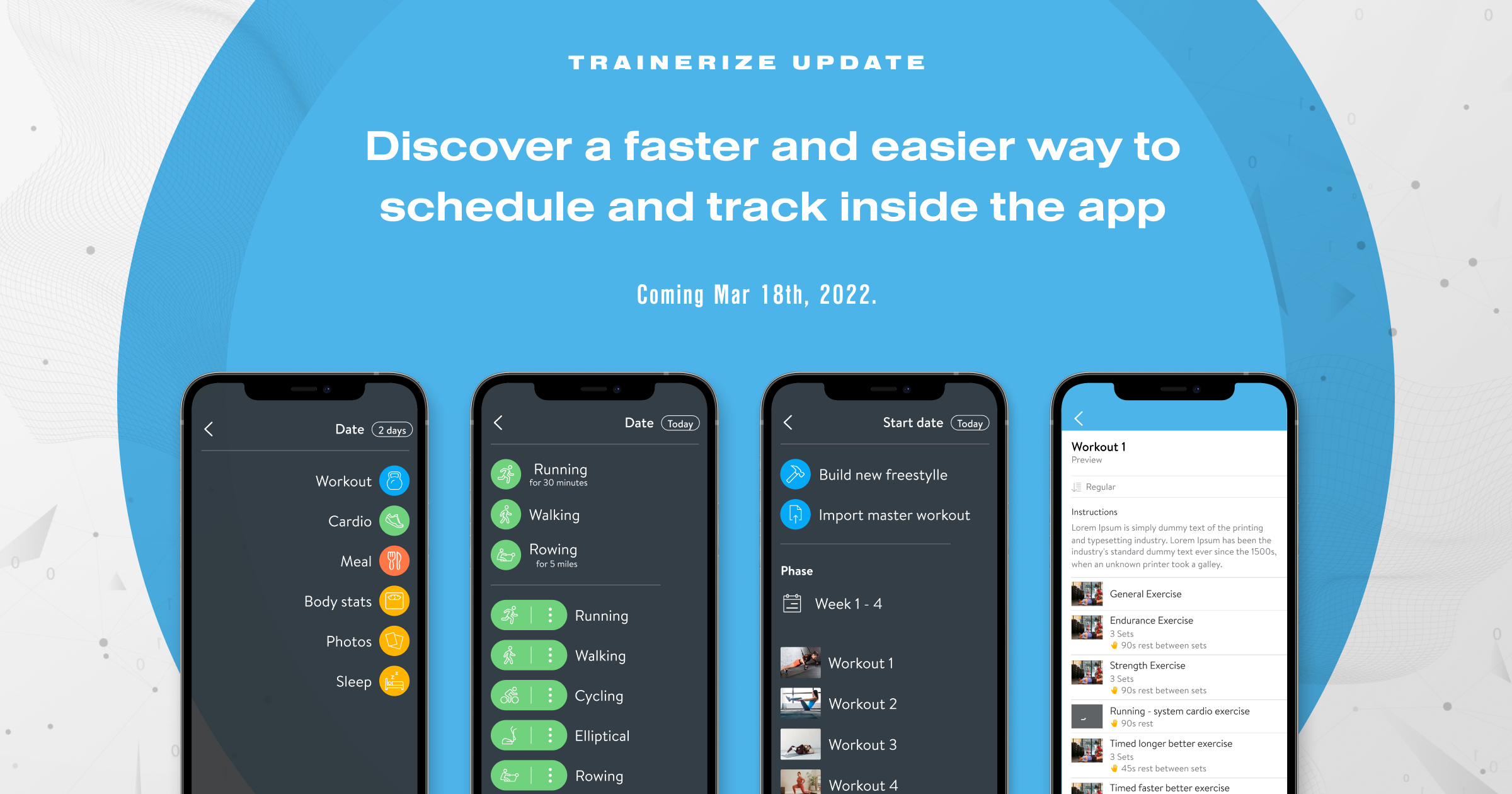 Save the date! On March 18, 2022, there will be some slight changes to the mobile app to not only make it easier and faster to schedule and track, but set the stage for some exciting changes coming that will improve your training program. 
We've improved the flow and design on the mobile app by making updates to the various actions from the Add (+) button. Making adding workouts, cardio activities, progress photos, meals, and sleep faster and easier. 
Keep reading to learn more about what's being changed to the mobile app!
Set it on repeat to schedule your calendar faster
We're introducing a repeat option to make scheduling your calendar a total breeze. You can now easily schedule workouts, cardio activities, progress photos and more to repeat at chosen day(s) of the week, for how long, and until when–saving you precious time.
Select multiple days to quickly track workouts, meals, sleep, and more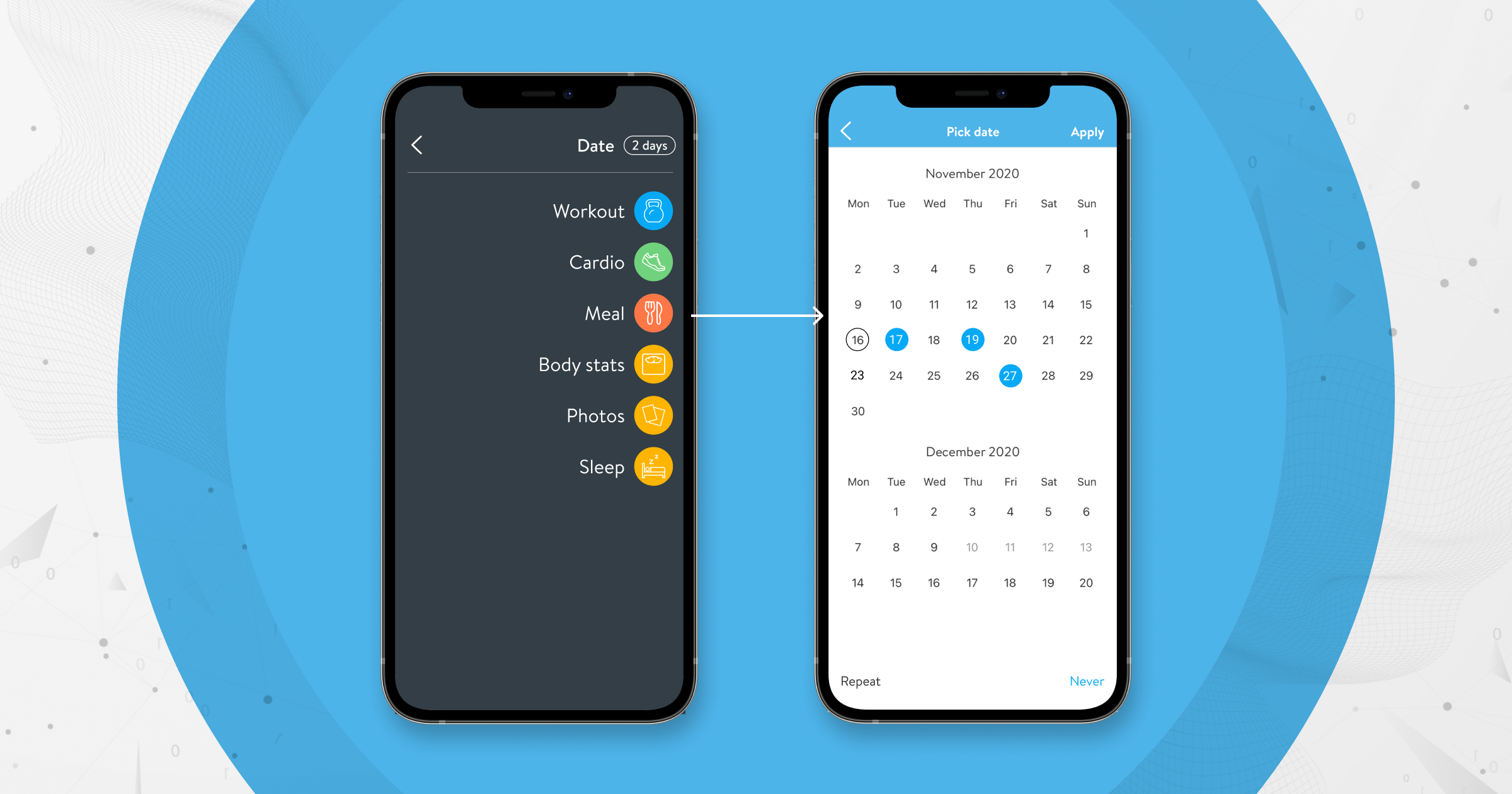 Are you a creature of habit? Do you love to eat the same meal multiple days of the week? Or perhaps they've slept the same amount of hours throughout the week? If so, there's now a faster way to track your meals, sleep, workouts, progress photos, and body stats across multiple days! 
When you add a meal, you can select all the days you've eaten that meal. Once you've added the meal, it will show up tracked for all the selected days! 
With sleep, you can now easily track sleep via the Add (+) button instead of clicking on the sleep tile. And just like meals, you can select multiple days to track the same amount of sleep at once. 
Keep in mind: You are only able to select the past and present days to track their meals and sleep, as it is currently not possible to track a future meal or sleep. 
Schedule and track workouts and activities faster on the mobile app
Say hello to a more seamless experience and improved flow when adding to the calendar on the mobile app. Depending on what day(s) are selected, it will be faster and easier to schedule and track workouts, cardio activities, progress photos, and more. Take a look at the new flow below when adding to the calendar.
If a single date is selected that has passed already,

it will display it as completed and allow you to input the stats if it were a workout, for example. You no longer need to hit start first to complete it. 

If a future date is selected,

we'll simply add it to the calendar and no longer display additional screens. 

If multiple dates are selected,

it will also just be added to the calendar.
See a preview of your next workout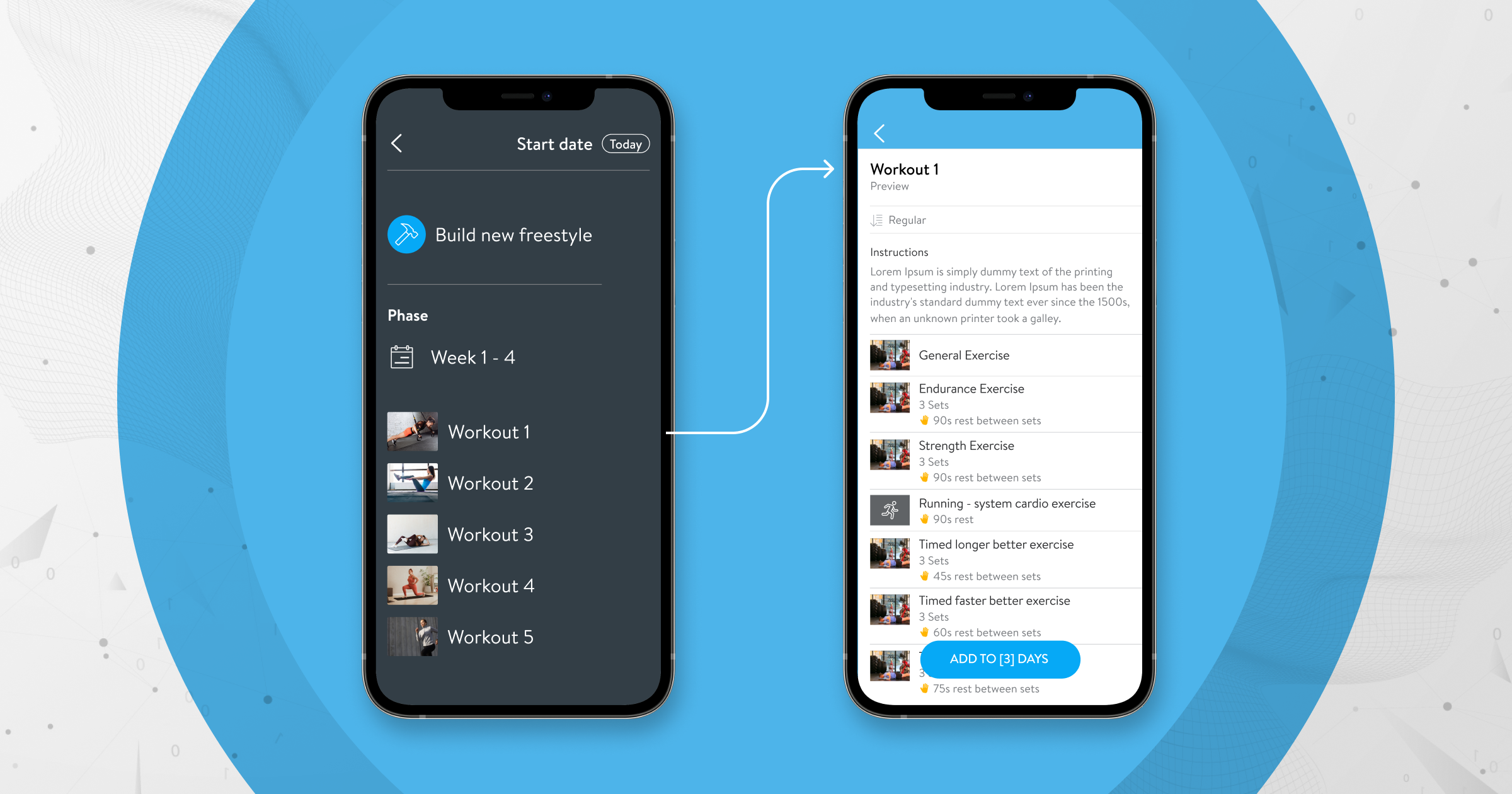 When you now add a workout, you can preview the workout to see the exercises before adding it to your calendar. That way there won't be any surprises and you'll feel confident and excited to tackle the workout entirely!
Stay motivated with targets & a faster way to hit start on cardio activities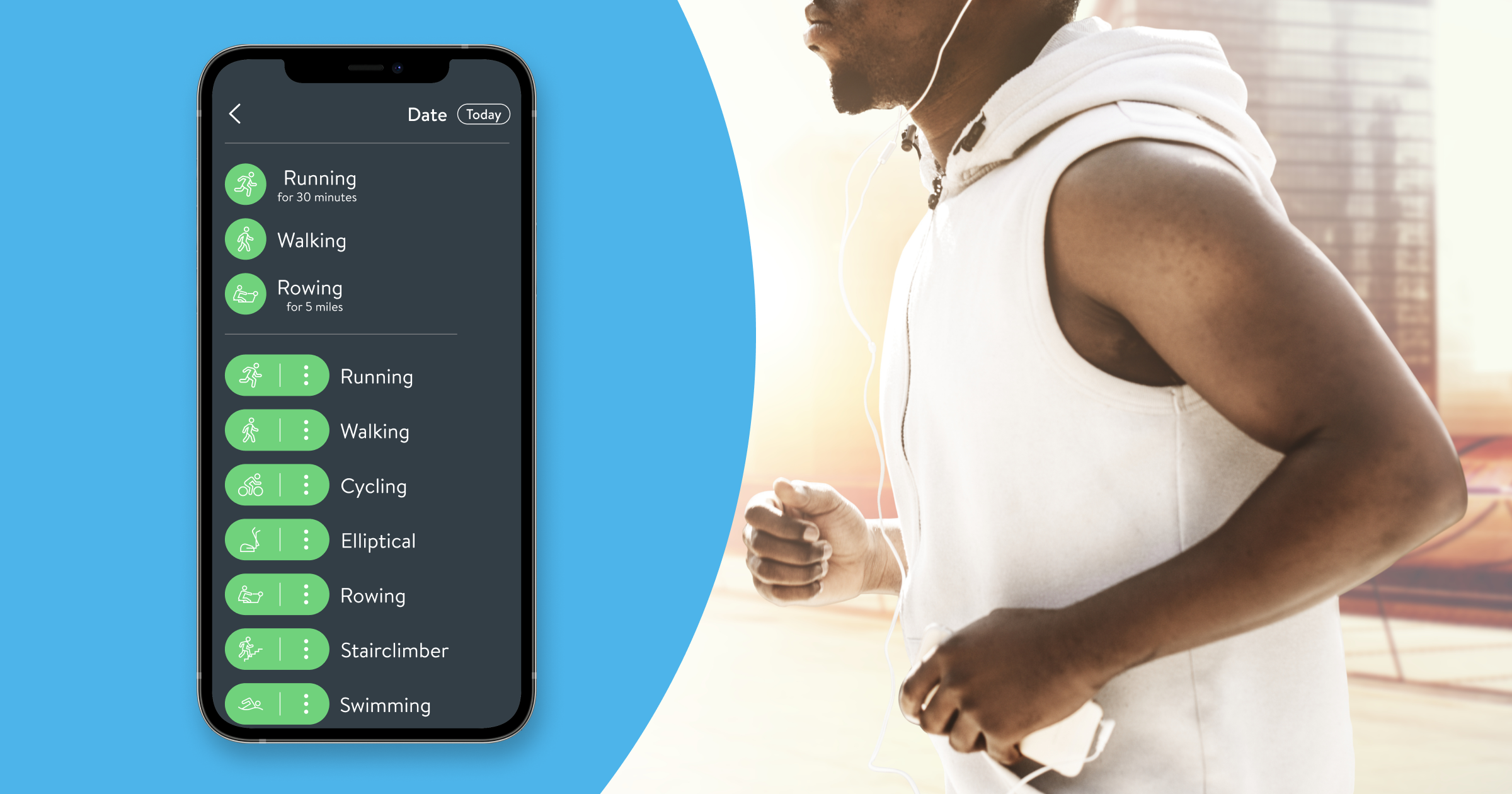 Going for a run is great, but having a goal, like running 2 miles or 30 minutes is even better. 
That's why, when you add or start a cardio activity, there's now an option to add a distance or time target by clicking the three dots. Feel more motivated to crush your cardio sess, and ensure you're putting in the work needed to reach your fitness goals!
Lastly, you can now quickly hit start on your favorite cardio activities! Your top three most recent cardio activities will now appear at the top of the list for easy access.  
Take quicker progress photos
Our follow-along instructions on how to take progress photos are great for clients who are new. But if you're already a resident expert, you can now skip the instructions and take photos quicker!
By selecting "don't show this again", the instructions won't be shown when taking progress photos moving forward.
And that's a wrap! We hope you like these few improvements to your mobile app and happy training!