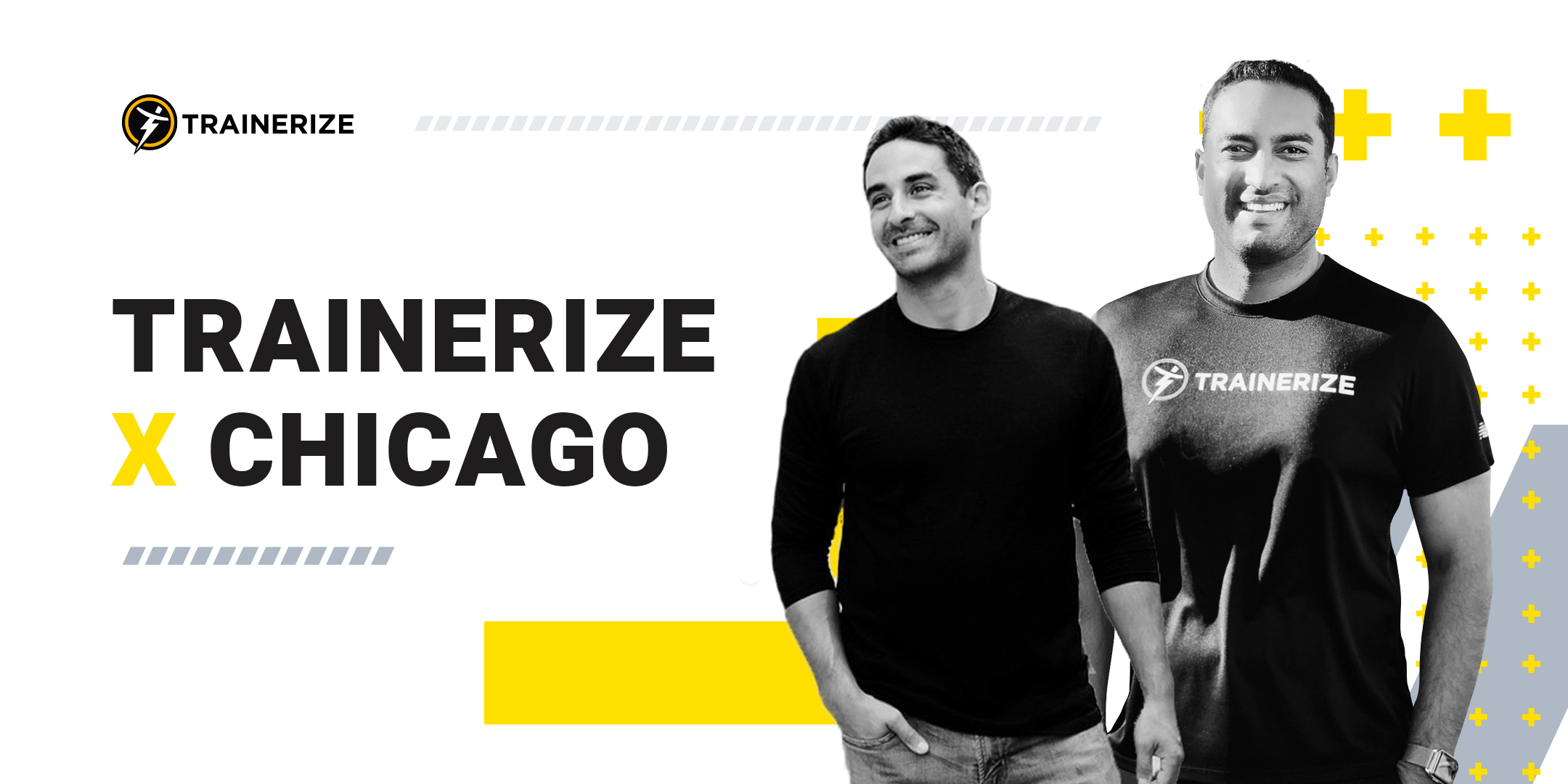 Thank you, Chicago! On October 8th, we hosted our first ever Trainerize Collective meet-up. We had the best time! Thanks to all the personal trainers, coaches, gym owners, and online trainers that came to talk fitness and software with us in Chicago.
Trainerize Collective Chicago recap
Trainerize CEO Sharad Mohan and online training pioneer Jonathan Goodman talked tech, coaching, and the future of the industry. Plus, they hung around for one-on-one chats and networking. There were countless laughs, tons of snacks (hello smoothie bar!), and those stacked gift bags went fast!
And a big congratulations to Melanie Moreno, who won a FREE YEAR of Trainerize in our meet-up giveaway!
More meet-ups to come
Witnessing the Trainerize community coming together to discuss common goals and interests was awesome. Above all… the event was such a hit that we're officially in planning mode for more meet-ups. Yeah, you heard that right! Thanks to Trainerize Collective Chicago, we're coming to even more cities, across the United States.
Want Trainerize Collective to come to your city? Send us your suggestions directly on Instagram @trainerize! Tag us in a post, story, or DM us to let us know where you think the next Collective should be. 🙌
About Trainerize Collective
Trainerize Collective is a series of local meet-ups for people in the Trainerize community. These events are an opportunity to meet trainers, network with like-minded individuals, and create stronger communities of business and fitness professionals!