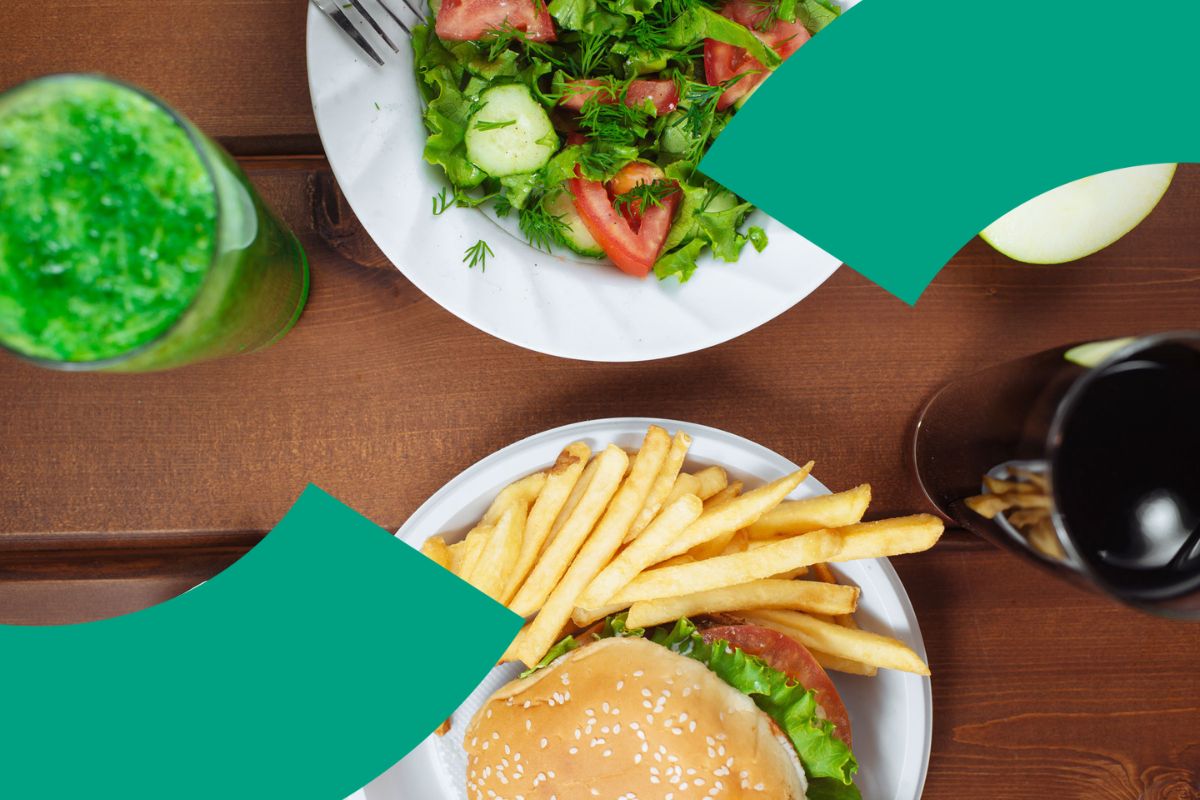 One of the biggest hurdles new personal training clients face is the feeling they have to give up all of the things they love in order to achieve their goals—particularly if they are hoping to lose weight.
Perhaps they believe that the only way to be successful is to eliminate whole food groups like carbs, fat, or even solid food, replacing their normal meals with drastic juice or shake type diets. These beliefs are usually based on their own experiences, the experiences of their close friends and family, or what the media and latest breakthroughs lead them to believe.
This aggressive belief that a fitness means the complete and utter sacrifice of all their favorite foods and indulgences can leave clients depressed or pessimistic about the chances of finding a healthy sustainable lifestyle before they ever start their first workout, and it can lead to higher churn-out rates for trainers—something all trainers know and hate.
Unfortunately, once someone believes something to be true it can be very hard to convince them otherwise. But as a trainer, it's up to you to break the myths and clear away the misinformation to help your clients find a healthy balanced lifestyle that works for them.
Show, Don't Tell
Imagine telling a client that they can enjoy chocolate, wine, or chips and make progress on their fitness goals. There's a fat chance that they'd laugh in your face or start to worry that they'd chosen a looney trainer.
So, how do you make them see that a balance that can be struck between healthy choices and occasional indulgences that will allow them to live a happy, satisfying and healthy life?
I do it by getting them a result in the least intrusive way possible. Here's what I mean:
Little Changes
I start by focusing my attention on 2 things at the start of their training plan:
Doing what they're already doing—but better
Getting a small win.
We know that on a very basic level, for a client looking to lose weight, it all comes down to calories in vs calories out. And it really doesn't take a lot to put a client in a calorie deficit and start to see results.
Most people eat the same foods week in week out and that makes it really easy to hack their diet and implement better ways of doing things. Maybe it's swapping out breaded chicken for plain grilled chicken, or replacing ground beef (beef mince) for ground chicken (chicken mince). The list is endless, but these little changes can yield results.
This is where the small win comes into play.
Every Win Counts
It might be as little as 1 pound lost, and it may seem too simple to be true, but when a client gets a small win they begin to believe in themselves, in their trainer, and in the plan they're following.
They start to understand that this weight loss thing isn't as hard or as uncomfortable as they originally thought. And this is where the real magic happens. They become motivated and they ditch their original mindset of sacrifice and scarcity because they enjoy the results more than they loathe the thought of giving up a certain food.
My approach is simple, it isn't sexy, it's not strict, and it doesn't require getting bogged down in the details of grams, food timing, or strict diets. I simply help them improve what they're already doing!
Spark healthy choices. Encourage clients to share meal photos.
A Success Story
One of my current clients, Penny, was the heaviest person had ever worked with. She was 110lbs (50kg) overweight, her diet was poor, she didn't exercise, and she was in a lot of physical and mental pain.
I placed her on a hybrid training plan that included both online personal training and in-person sessions, all of which was tracked through Trainerize.
She tracked her workouts well, but when she came back for an in-person reassessment 6 weeks later, she had gained 11lbs (5kgs)! I was gutted, she was gutted. This poor lady appeared to be in a worse state than when we'd started!
But walls and obstacles are there to be overcome and that's exactly what my job is.
Penny thought that because she was exercising more she could eat more! But this completely backfired on her. I looked at her food diary and although she had been diligent in tracking what she ate, I could see that she really didn't want to give up the foods she loved: fish and chips on a Friday night, and orange juice in the morning. She was a creature of habit and very resistant to change.
As I said earlier, my approach is all about doing what we already do, but better and getting a small win. So we dug deep and came up with a plan to change just a couple of simple things in her nutrition.
Address portion control of evening meals (she could still eat what she liked but as a smaller portion)
Replace her large glass of orange juice in the morning with an orange and a glass of water.
That's it. The rest of her diet didn't change, she still ate muffins and milky coffees while we focused on these 2 things.
I wanted to implement a small habit change that was very easy for her to stick to; one that wasn't excessively restrictive and didn't encourage scarcity or pure sacrifice.
Her Friday fish and chips was still in, but she was instructed to adhere to portion control, eating only a palm-sized piece of battered fish and a cupped handful of chips. For her morning routine, I knew that 500ml of juice was about 200 calories and 44g sugar, so by switching to the orange she was instantly saving 120 calories and roughly 30g of sugar.
With these small tweaks plus daily exercise, I was confident she would easily be in a calorie deficit of 500-600 calories a day.
In the first week, she lost 2.5kg and she did it while still enjoying what she liked—just a bit less of it.
After that, Penny started to gain confidence because she understood that she didn't have to give up everything she loved and recognized that such small changes could make significant differences. Her progress has been steady and to-date she has lost over 60lbs (27.5kg) and is halfway through a personal training certification! She is a completely new person!
Use these resources to help clients get the nutrition information they need—even if you're not a certified nutritionist.
Building Healthy Sustainable Lifestyles
I use this approach with all of my clients. No one has to give up anything completely, they just do things in moderation by implementing simple habits. It doesn't take long for them to realize that food is just calories made up of proteins, fats, and carbs, and energy balance is the key to success.
This breaks the myth that fitness equals perpetual sacrifice and allows my clients to build healthy sustainable lifestyles that they actually enjoy.
At the end of the day, my goal for all my clients is sustainability, and if it isn't sustainable then we don't do it. Simple as that.
Help your clients build healthy sustainable lifestyles.
Don't have a Trainerize account? Start your free 30-day trial today.