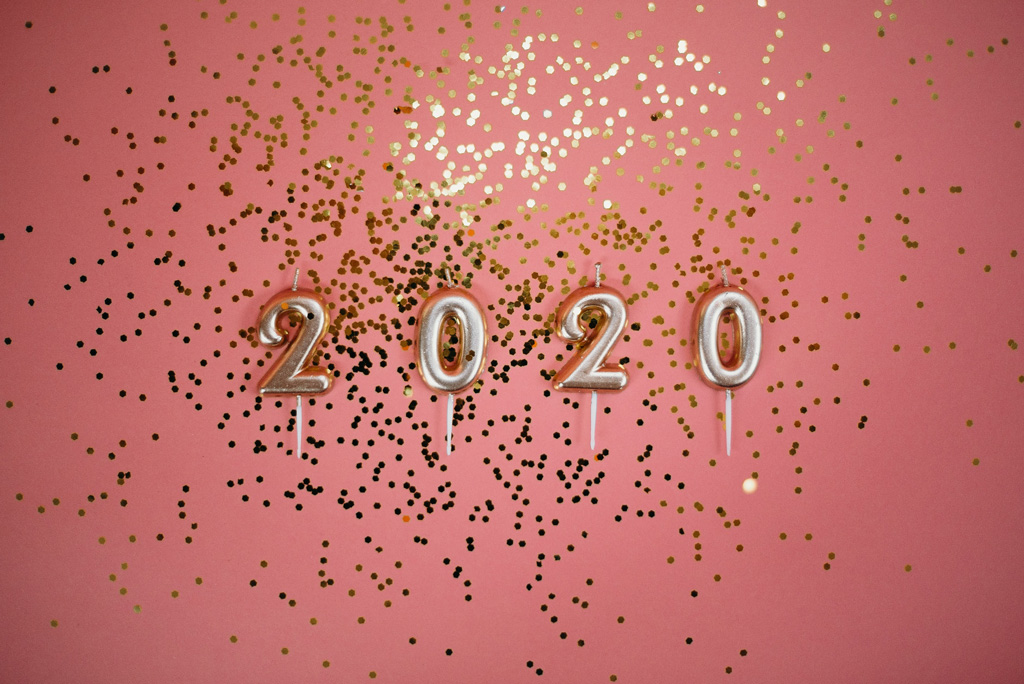 Technology makes everything more fun, including getting – and staying – in shape. Fitness tech in 2020 is only going to become more essential towards your success as a fitness business owner. Encouraging your clients to use fitness technology could mean they get better results, are more motivated, or are more likely to stay training with you.
There are already a lot of apps and gadgets available on the market (like Trainerize!), and we can expect the industry to continue to grow. As a fitness business owner, how can you build your business and help your clients succeed using fitness tech in 2020?
Here are some ideas for how you can use fitness tech to your advantage in 2020.
Online Personal Training
You could have figured we'd start here! You can get anything online these days, and that includes personal training. If you haven't taken advantage of Trainerize's online personal trainer capabilities yet, now might be the time!
The app provides the tools you need to serve up effective, efficient, motivating training plans for your online clients. Plus, it'll help you build stronger relationships with your existing in-person clients too! Our robust library of video content is available to ensure your online clients have the instruction they need, and you can add to the library with your own custom content too.
Plus, it's a valuable communication tool, which will help your clients in more ways than one. This leads to the next technological element we see growing in 2020.
Fitness Apps for Accountability
We might be biased, but we expect the popularity of fitness apps to continue throughout 2020. Humor is a great motivator, as are accountability, reminders, and record-keeping. When you combine these elements, people are better able to build and maintain healthy habits.
With Trainerize, you can provide your clients with a double dose of accountability. Firstly, you'll create workouts, schedules, and reminders in the app that will keep your clients on track. But secondly, you can add some personal touches! Research shows that human interaction remains a better motivation than digital, so some personal notes (or even a comment on their social media posts!) can go a long way.
If your clients are really into mobile fitness apps and you want to pair your training app with some others on the market, why not look for something a little bit fun or quirky? Zombies, Run! is an app that motivates runners by the threat of zombies. Yes, zombies! You could use the app for a monthly challenge or a client-acquisition campaign! You could also try adding a quirky element to your Trainerize programs, like encouraging clients to work out in as many parks as they can for one month, or to post a silly video on social media.
Up your Fitness Business game in 2020.
Activate your free 30-day trial of Trainerize. 
DNA Testing as Part of Personalized Training
We've all seen those DNA testing companies that identify your heritage, ancestry, and family history. But why not use them for fitness-related goals? We see potential for this trend to become more common in the coming year.
DNA testing gives your clients a whole new level of personalized information. They can find out precisely which hormones are holding them back, and what their genetics can tell them about their ability to build muscle, burn fat, and more. Trainerize sees the value in this type of data as well! We, along with IBM and GoodLife Fitness, partnered with genetics research company GeneBlueprint in 2018 to study the impact of genetic data on reaching health and fitness goals.
Testing is already available from many different providers so you have plenty of options to choose from! Select the company that will give you the most useful data for your clients or services. Once you have the results, you can offer a specific fitness plan tailored to your client's unique needs. It is a huge selling point when you can provide precise personal training that has a high likelihood of success.
Wearable Fitness Tech
Wearable technology has been the rage ever since Fitbit was first introduced, and it shows no signs of slowing. Today's technology tracks more than ever, giving your clients a great look at how hard they are working out.
Fitbit is still on the market, and the latest is the Charge 3. This device has a heart rate tracker, is waterproof, tracks activity, and has a six-day battery life. It's also lightweight and attractive, a common focus in today's wearable tech.
Garmin Vivosmart 4 and Huawei Band 3 Pro. If you take the time to research these devices and give great recommendations, your clients will connect their fitness with your great advice!
Looking Ahead: Innovations for 2020
There are several new fitness technology trends that we may see become popular this year. Fitness tech in 2020 will go beyond tracking workouts!
The first is apps that help with intermittent fasting, a current hot trend in eating. Apps like Life and Zero will gain ground, motivating people to eat at the right time and fast the rest of the day. If intermittent fasting is something you recommend, keep an eye on this sector!
Secondly, we expect there also to be tracking apps to help people meet specific macronutrient goals. Meeting your recommended amount of protein, fat, and other important elements will be easier than ever.
Third, keep an eye out for habits. Trainerize is launching our new habit coaching program in the new year, and we expect it to become another core component of the wellness industry as a whole. Building a healthy lifestyle is all about breaking your clients' bad habits and building good ones for them to adopt! Stay tuned for that.
Finally, keep an eye out for more movement-based games. Pokemon Go was the beginning, and Harry Potter is currently on the scene. These apps go viral quickly and get people moving, so expect to see a lot more of them!
Fitness technology is a win-win for both you and your clients. Your clients have an easier time staying on track when you're not around, and you can extend the reach of your business. Technology allows you to be on your client's mind well beyond the usual one-hour appointments.
Take advantage of these existing and upcoming trends to grow your business today!
Make 2020 your best year yet.
Activate your free 30-day trial of Trainerize.