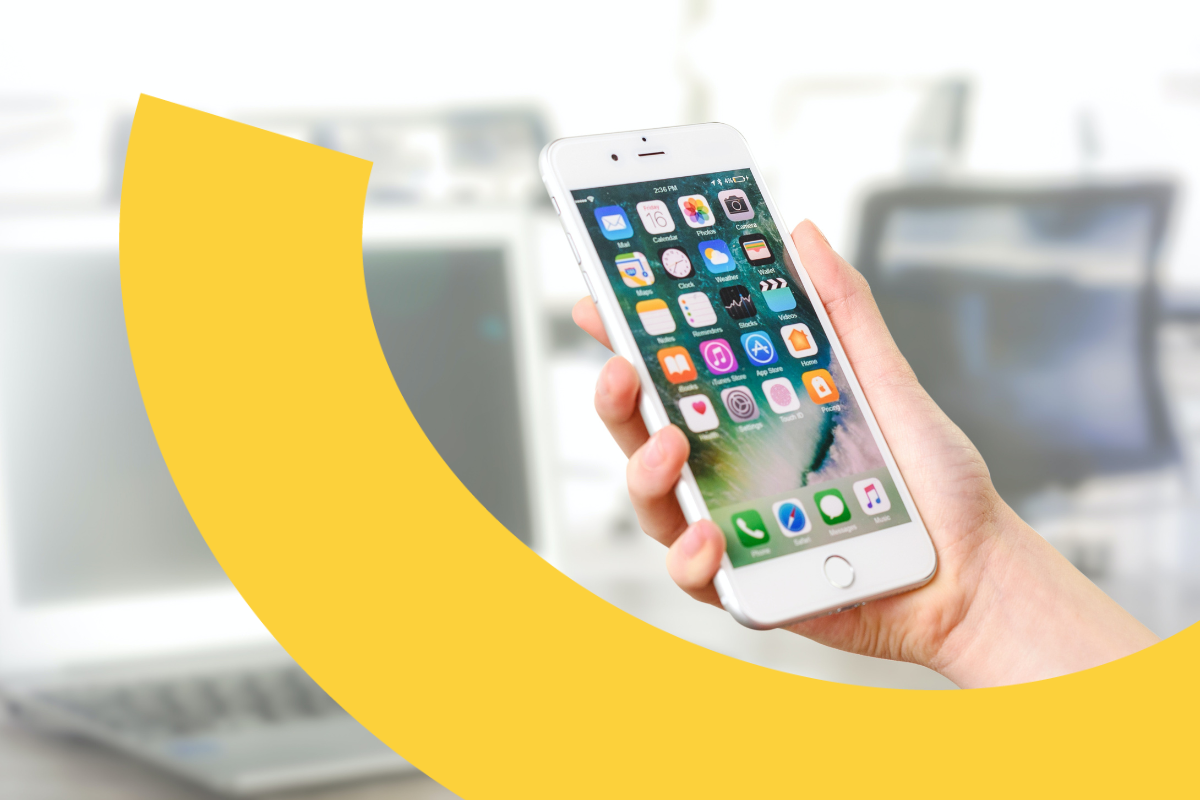 Gym advertising is a great way to get people to sign up for your programs. Here's 11 examples that'll help you create high-converting gym ads.
Running marketing campaigns for your gym is half science, half art.
Sure, you've got to optimize your ad campaigns and communicate how great your gym is, and that's just basic social marketing. But choosing your imagery, tone and themes is a question of vibe, not theory. You can market your gym as a space for getting REALLY MEGA SWOLE… or on the flip side, you could position your gym as being for holistic wellness. (Either is fine, of course!)
Many fitness businesses struggle to find their gym's identity and create cohesive, effective campaigns—so if that's you, you're not alone. At Trainerize, we spend all day helping gym owners and personal trainers grow their fitness businesses, and we've picked up tons of killer examples of gym advertising from the fitness community.
So let's make our knowledge your knowledge. We'll break down the key strategies that go into effective gym ads, and then run through 11 examples that you can use as inspiration for your marketing campaigns. Soon, you'll be growing your fitness business, generating leads, and building up your gym membership.
How to create high-performing gym advertisements
Before we dive into our favorite examples of gym marketing, it's important to refresh our advertising fundamentals. No matter your target audience, these five principles will guide you in marketing your gym effectively and finding new gym members.
Know your target audience
Before crafting ANY sort of advertising for your gym, you've got to know who you're trying to get in the door. If you're running a yoga studio for retirees and parents, you'll have a VERY different target audience than a gym for aspiring MMA fighters.
You probably have a sense for who you're targeting already, but extra clarity always helps. To narrow down your target audience, ask yourself these questions:
Am I targeting a niche fitness market, or the general public?
Which groups of people come to my gym more than any other?
What region does my target audience live in?
Where am I going to run my advertising campaigns?
Pay close attention to your answers, and take notes. You'll go from "well, I'd like to target people who like fitness" to "my target audience for my advertising is men aged 25-50 based in the Greater Toronto Area on Instagram and Facebook." Now you're laser focused.
Define your gym's story
Now that you know which gym members you're targeting, you need to figure out what story you want to tell them about your fitness center. In other words: you need to define what makes your studio unique.
This is easier shown than explained. For an example, look no further than luxury fitness giant Equinox. In 2004, Equinox adopted the slogan "It's not fitness. It's life," which reflects their brand's core view that exercise is inseparable from wellness. Their ads reinforce this story, and show people how training and community go hand in hand.
Figuring out your gym's identity isn't a piece of cake. Your brand is wrapped up in how it was founded, the sorts of training you offer, and the community you serve. Ask yourself these questions and you'll get closer to the unique story you'll use to hook new gym members:
Why was our gym founded?
Who is our space for?
What do we do better than any other gym in our community?
Use eye-catching imagery
Next, you'll need some thumb-stopping photos, graphics, or images to make your gym's marketing materials stand out from the pack. Your imagery helps viewers imagine themselves working out in your gym, and makes the leap from seeing your ad to doing their first workout WAY smaller.
There's tons of great visuals online (we love Unsplash), but the best imagery for fitness advertising comes right from your gym. If you've got a DSLR, go grab it—or grab your nearest smartphone. Most new smartphones have high-resolution cameras, so you're not compromising quality very much.
Take some well-framed shots of your gym space during a quiet moment. Ask a staff member who's comfortable on camera if you can shoot a photo of them deadlifting, or turn the lens on yourself and become the subject. So long as you're creative, you'll never run out of good imagery for your gym marketing campaigns.
Write clear copy (and make it fun)
When you're creating fitness advertising, clear, interesting copy is vital. Your copy gives context to your imagery and shapes the way viewers react to your gym's marketing materials. To put it simply: thirty hashtags will never engage readers the same way "look who just deadlifted 400 lbs 👀" does.
Good copy is descriptive, enticing, and concise. For one of our recent Instagram Reels, our caption was just a simple question: "hey coach, did this happen to you?" The copy hints that the video will be interesting for coaches, and pulls them towards watching the actual video. It doesn't need to do more, so it doesn't.
View this post on Instagram
Worried your ad copy isn't good enough? Slam it into Grammarly or the Hemmingway App, and they'll point out typos, overwritten sentences, and sentences in passive voice.
Include a CTA
Last, your paid gym advertising ALWAYS needs a call-to-action (CTA). CTAs are short, instructive lines of text placed inside ads or caption copy that tell the viewer what to do. They're instructive, but they don't always tell people to buy something—CTAs can also direct people to try demos, read articles, or watch videos.
Organic posts on your social media accounts don't need CTAs, but if you're paying to show people a piece of content, it needs to tell them to take a specific action. Otherwise, you're just throwing free money at the social networks (and they've already got enough.)
Looking for examples? We got you. Here's some CTAs that'll work great for different pieces of fitness advertising:
Claim your spot
Start your free trial
Register now
Try a free class
Request a consultation
Find your local gym
Book a trial session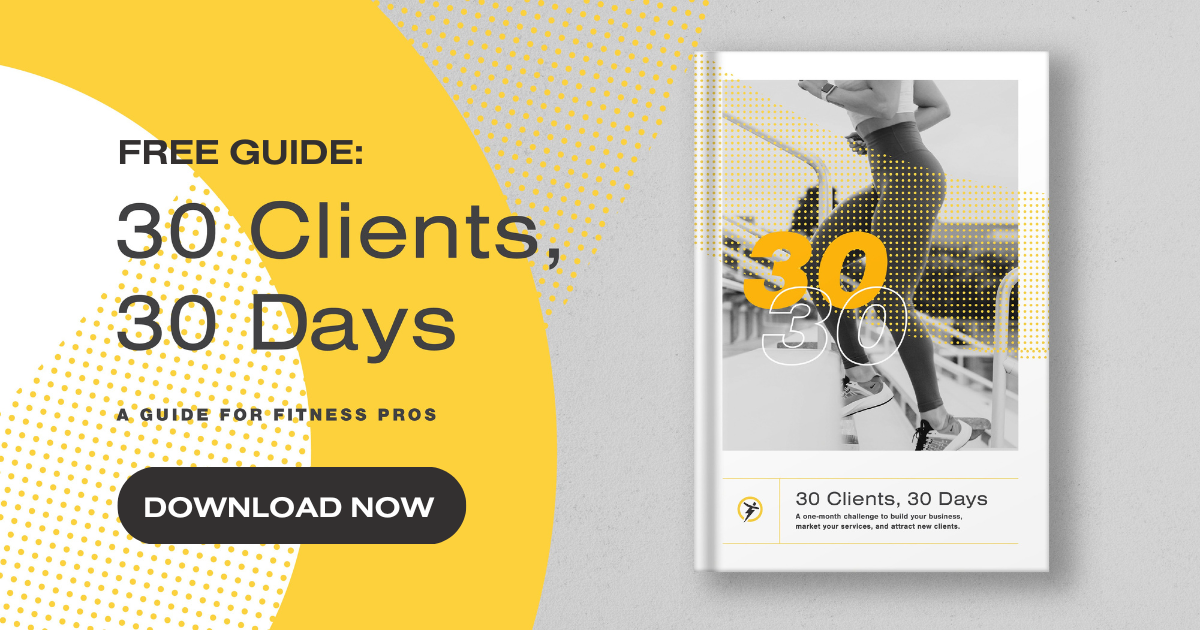 11 examples of stand-out gym advertising
These are some of our team's favorite examples of gym advertising. No concept is sacred, so if you see a theme or approach to messaging that appeals to you, feel free to get inspired and use what you've learned to guide your own marketing campaigns.
And remember—advertising isn't just content you pay to promote. Any story you share publicly about your fitness brand is advertising, 'because they reinforce what people think about your gym. Keep that in mind, since we're about to explore organic and paid marketing.
1. Anytime Fitness
View this post on Instagram
Founded in 2002, Anytime Fitness runs 24-hour fitness franchises in over 50 countries—and their advertising does a great job of stressing how inclusive their spaces are. Their target audience is the general public, so they also use their advertising to provide helpful tips for athletes of all fitness levels.
The biggest thing you can take away from Anytime Fitness's marketing? Stress that you're a welcoming space for people beyond cis men. Too many gyms position themselves as macho, bro-y spaces… and that's just not welcoming to literally the population.
2. Club16 Trevor Linden Fitness
View this post on Instagram
Trevor Linden Fitness does client reviews perfectly. You want to go narrow and tell a simple story about an aspect of your gym, like this personal trainer who made a big impact on a Trevor Linden Fitness client. They've paired that client review with a well-framed photo that'll grab peoples' attention in the feed.
Then, then caption text ties it together perfectly. It tells you who the trainer is and which location they work at, so you can book a personal training session with them. (Trevor Linden Fitness uses Trainerize, so their training clients get easy booking through a custom branded app.)
3. BXR London
View this post on Instagram
Here, London boxing gym BXR makes use of two key fitness marketing strategies: shout out your clients, and use video wherever possible. This Instagram Reel shows off BXR's training space, and shows gym-goers the results they can expect if they can train with you. (Bonus points if your customers are famous, like Lightweight World Champion Katie Taylor.)
4. Fitness 19 Gyms
View this post on Instagram
Looking for a CTA in the wild? Search no further, because this Fitness 19 ad shows exactly how to lead people towards a specific action with your gym advertising. They've got an eye-catching image of their app, and an instructive CTA that tells anyone watching where to go. (Shameless plug: they created their custom app with Trainerize.)
5. Equinox
View this post on Instagram
When it comes to luxury fitness, no gym's got better marketing than Equinox. Their marketing content is simple, sleek, and focuses on their bespoke facilities. The subtext of this post is "look, we have a barrel sauna with an awesome view," and that's ALL it needs to do.
No matter if you're a gym for the general public or the elite, it's worth having good photos of your fitness facilities. You can pair them with ANY sort of copy, and they're some of the most flexible advertising assets you can have. Plus, showing people exactly where they'll work out makes it easy to imagine becoming a member.
6. UFC Gym
View this post on Instagram
Got merch? If so, show it off. A gym that's got its own clothing line is going places, and advertising it signals your credibility to potential customers.
This post from UFC Gym gives viewers a quick look at the gym's clothing line, and prompts people to engage in the comments section. That's a perfect ad in our books.
7. Crunch Fitness
Please, and thank you! Using metal plates can ruin the platform and may void the warranty. pic.twitter.com/l1eoDvTete

— Crunch Fitness (@CrunchGym) November 10, 2022
Crunch Fitness has mastered a GREAT fitness marketing strategy: poking fun at gym-goers. Marketing for your gym doesn't have to be straight-faced, and it's okay to get funny—so long as you're careful and thoughtful about it. Done right, marketing with humor shows people your gym is friendly and welcoming.
When you're writing roasts, be careful not to punch down. Choose a joke subject that's broad, relatable and that won't be harmed by whatever joke you're going for. People who don't wipe the machines down, people who grunt WAY too loudly, and people who use the wrong types of plates are all fair game.
8. F45 Training
View this post on Instagram
When people think about fitness they ALSO think about nutrition—so share some nutrition tips or a favorite recipe. Creating content around meals is a great way to add variety to your gym's advertising campaigns, and hook people who're more interested in posts about food than straight-up fitness content.
This ad from our client F45 Training is a perfect example of advertising through education. They walk you through making Dark Choco Peanut Butter Balls, and then send you to the custom app we built for them to get the full recipe. It's smart, strategic, and ACTUALLY helpful.
9. Gold's Gym
View this post on Instagram
If you cater to a powerlifting crew like Gold's Gym, your ultra-swole clients are the best proof-of-success you can get. Grab a photo or two of some regulars (with permission) flexing after an intense workout and tag them so they can res-hare it. When they re-share your post, they'll be showing all their followers they train with you.
10. Self Made Training Facility
View this post on Instagram
Interviewing one of your personal trainers is another great way to market your gym. Self Made Training Facility uses videos of staff to humanize their training team, and make them feel approachable to potential clients. This strategy will also get your teammates sharing posts about your gym on their social media, which means more eyes on you.
11. The Edge Fitness Club
View this post on Instagram
Last, you can ALWAYS promote your gym by riffing on popular meme formats. The Edge Fitness Club did this really well with Little Miss memes earlier this year, and respectfully poked fun at a few types of gym-goers.
This sort of advertising is silly, but also very strategic. By attaching your fitness brand onto content people already like, you make it way more likely they'll pay attention. You've got to act fast, though—memes die out fast, and you don't want to look like you're behind the curve.
🔗 FREE Guide: Sales & Marketing Tips to Get More Personal Training Clients
So, what's next?
To take your gym marketing to the next level, use Trainerize to deliver better service AND build marketing materials as you go. Every feature in the app gives you material to re-share for fitness marketing, from meal plans, to workout structures, and virtual sessions. That's major.
Plus, you can create a custom app for your gym that makes signing up for classes and supporting clients a piece of cake. You'll show new clients you're the best gym around, and keep existing ones coming back for more workouts. (We love that for you.)
Ready to take your gym advertising game to the next level?
Start your free 30-day trial of Trainerize.