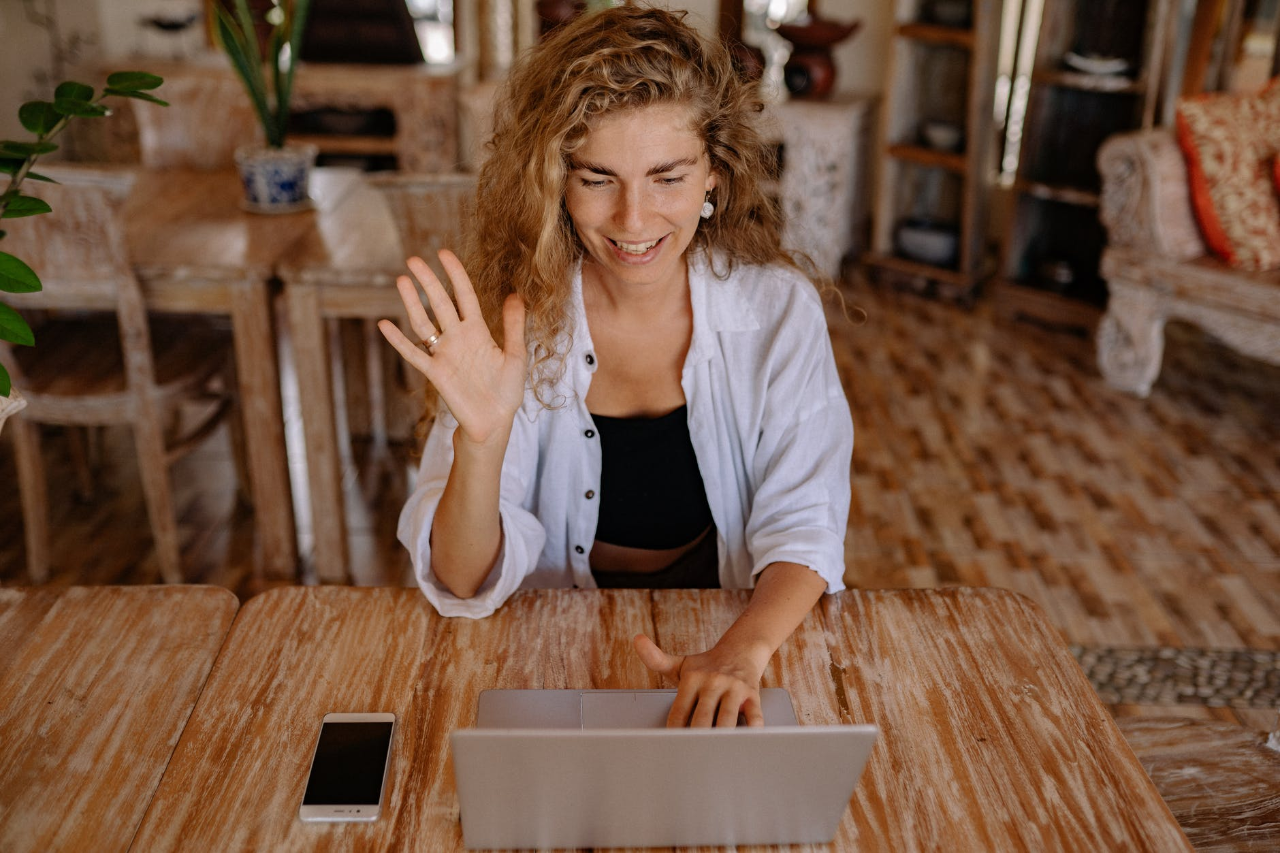 In his groundbreaking longevity study, Blue Zones, Dan Buettner studied the oldest, healthiest populations in the world. Through his research, he concluded that the longest, healthiest lives will come to those who eat healthy foods, engage in physical activity, and belong to strong communities.
For those who aren't lucky enough to be living in such close-knit families or communities, technology offers connection. Has this ever been so obvious as it has been during COVID-19? Consider online dating, for example. Finding a partner online was stigmatized at one time. But now, roughly 39% of all couples meet online. The stigma of online dating has been replaced with an appreciation of the benefits: an expanded dating pool, the ability to vet candidates, and the ease of interacting online.
It's not just dating anymore, of course. Technology is woven through all aspects of our lives. It helps people schedule, manage, and participate in experiences all over the world to live their best lives… and it encourages communities.
One of the ways to live life at the highest level is, of course, to participate in exercise. When the benefits of exercise are paired with the benefits of community, members of the emerging fitness community movement stand to benefit in physical, social, and emotional ways.
Why are we so lonely?
The flip side to technology as a tool for social interaction, of course, is that relying on certain types of technology for connection can be alienating. As younger people spend increasing amounts of time on social media, for example, rates of depression and feelings of loneliness continue to rise—and a decrease of time spent on social media can result in decreased levels of loneliness.
Since many Americans drive cars, people don't need to live, shop, eat, or work in the same place as we did before. But, there's an unintended effect. We no longer run into the same faces all the time like we used to—even compared to a few years ago. As communication has become quicker and faster, it's also become more superficial.
Researchers found that people are as lonely as they think they are and that quality of relationships is more important than number of connections. When relationships are surface-level, people still feel lonely.
Take your Fitness Business to the next level.
Activate your free 30-day trial of Trainerize. 
How can online fitness help combat loneliness?
Deeper connections
One easy answer to loneliness is to promote deeper connections. Uniting a community around a mutual objective, like a fitness community, can foster quality connections. A shared interest discussed by interested parties can encourage relationships that rival face-to-face contact. Hosting video calls with your clients means that they'll feel a personal level of connection and instruction—still effective, even through a screen.
Improve inclusivity
Social media is also a hotbed for inclusive fitness. Users regularly cooperate with people on different sides of the planet—which opens up the community to diverse perspectives. Trainers can supercharge these communities by sharing progress, offering motivation, troubleshooting techniques, or creating creative challenges.
Digital convenience
It's easier than ever to try out a quick online class or tutorial. Plus, clients can try new things from the comfort of their own home. This removes many mental and physical barriers that people use to keep themselves from going to the gym, democratizing fitness so that it truly is for everybody. Plus, through messaging and notifications in the app, clients won't feel alone—even if you're not meeting in person.
Easy access
Fitness apps and websites are accessible to all, regardless of age or fitness level. This allows individuals to experiment with new forms of exercise in their living room—all without the fear of judgment in a typical gym setting. Online classes and virtual training also saves users from commuting—which saves time and removes barriers.
Exercising from an app is convenient and delivers some health benefits. However, exercising consistently with an online trainer or a group delivers a one-two physical and emotional punch. Users can tone their body and look forward to meeting with friends at the same time.
Leverage technology to build community support
Digital tools provide instant feedback, instant encouragement, and easy communication. Together, this adds up to the ability to increase engagement dramatically—a key pillar of what we do at Trainerize.
Exercise triggers the release of endorphins that make people feel good. When people feel and look good, self-esteem increases. When self-esteem increases, mental health improves.
By exercising with a group, people still rack up endorphins, but it's true that might lose some of the targeted benefits of one-on-one instruction. But they gain emotional connections! It's an acceptable tradeoff: exercise and deep emotional connections are both strongly correlated with a long life… and perhaps an arguments for offering both one-on-one training programs as well as group programs.
Digital platforms, especially social media, can feel superficial—which can cause people to feel less connected. One way to make people feel more connected—and, by definition, less lonely—is for them to become part of a vibrant online community united by a common objective.
As a trainer, you can impact your clients' lives in this way! By building a fitness community that can help people attain the coveted long-life triad of Blue Zone inhabitants: a healthy diet, exercise, and deep emotional connections.
Up your Fitness Business game.
Activate your free 30-day trial of Trainerize.