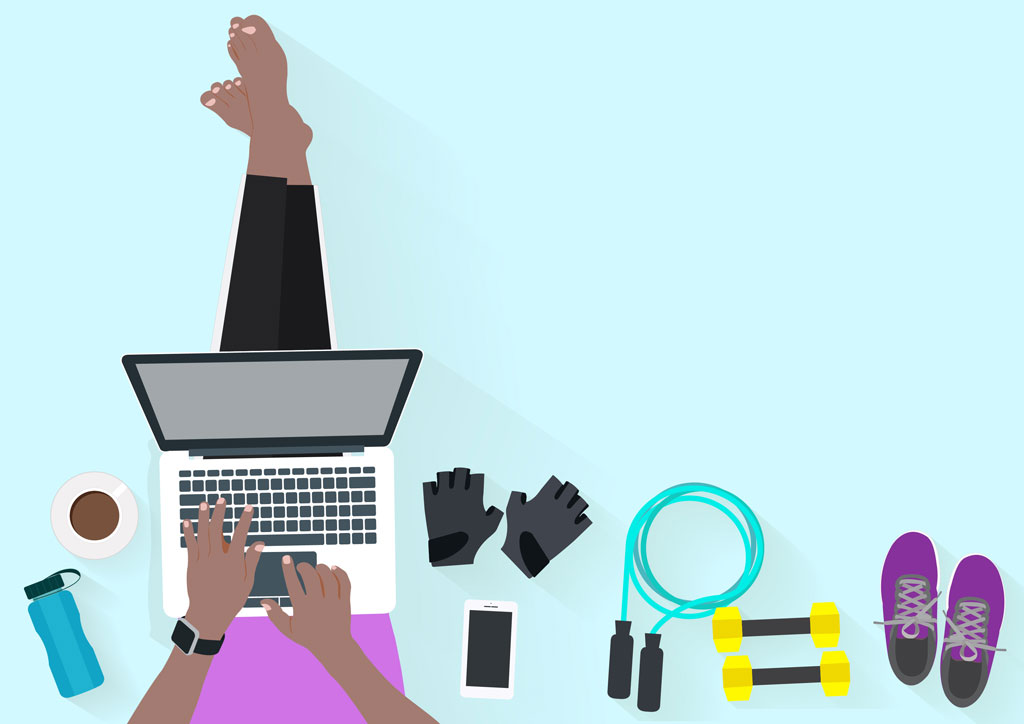 So, you're thinking about adding online personal training to your list of services! You absolutely should! More and more clients are using online personal training because it offers the benefit of an expert at a fraction of the cost of traditional training. Not to mention, clients are able to do their workouts when it's convenient for them and not based on the availability of the trainer. On the trainer side, online personal training gives you the opportunity to create an additional stream of income without adding an extra load of work to your daily schedule.
We live in a digital world, and it only makes sense to add online personal training as an offering. However, with so many personal training software options, how do you decide which is the best for you and your business?
The main reasons I decided to add an online personal training software to my business were to maximize profit, open myself up to the unlimited amount of online clients and reduce the amount of time I spent away from my twins.
My girls had just turned two, and to say it was chaotic working at the gym and trying to manage their schedule is an understatement. I felt like I was devoting more time to my clients and their programs than I was to my kids and I desperately wanted to fix that. I had to do something that allowed me to work smarter! So, I looked into online personal training and after three months of researching, I decided on Trainerize.
Choosing the right online personal training software is the most important part of transitioning to online training! What's the point of using a program that is going to make your life more difficult and not allow you to scale your business effortlessly? That would make no sense! So to help you find the personal training software that's right for you, I've put together a list of the top 3 things to look for when choosing a platform for your online fitness business.
Powerful software to help you grow your fitness business fast. Start your free 30-day trial of Trainerize. 
3 Things to Look for When Choosing an Online Personal Training Software:
1.

 Choose a Personal Training Software That Lets You Scale Your Business Easily
Let's face it, when you first start out as a fitness professional or as you make the switch from in-person only to online, you may not have very many clients interested in online personal training. But if you put in the work and a bit of creativity, that can change quickly.
When that happens and the clients start to flow in through Facebook, Instagram, your website, and other powerful marketing channels, your software needs to allow you to go from 2 clients to 30 clients in a snap and with minimal effort.
Your personal training platform should grow with your business, whether you have 2 clients, 20 clients, or 200 clients.
That's one of the things I love about Trainerize. When I first started, I used the free trial and I only had 1 client at the time. I decided that I wanted to build my clientele by offering an online 21-Day Shred for a low price. The first time I offered it, I had 10 people sign up, but I only had two available spaces on my Trainerize plan at the time. With the click of a button, I upgraded my plan from 2 clients to 15 and created and completed the 21 Day Shred.
If the program you are looking at doesn't allow you to scale your business quickly and easily, keep looking. Being able to grow your online personal training business "on demand" is super important because you literally could go from 2 clients to 15 in a few weeks! I did!
2.

Choose a Personal Training Software That Saves Your Time and Effort
Who wants to spend their time manually taking payments every month? I know I don't, and now I don't have to because Trainerize does it for me!
That's not the only thing Trainerize does for me! It also allows me to create and automate client programs extremely fast! And I can customize the settings to auto email/message clients at the start and end of a program, or at any time throughout their training without having to log in and manually send the message.
The time you save by choosing the right software is time you can spend selling more services or making money with your clients.
The in-app messaging makes it easy for me to communicate with individual clients as well as my groups without having to store all their personal information on my phone and with the built-in feed and notifications, I always know when a client skipped or tracked a workout, or when a client sets a personal best! Not to mention, clients can link their MyFitnessPal which allows me to monitor clients' food intake and nutrition without having to deal with opening and downloading a bunch of different food logs.
When choosing your personal training software, give some thought to all the tiny little time-sucking tasks you do on a daily or weekly basis and look for a platform that will handle those things for you, or at least let you automate them with just a little bit of upfront work. That's how you'll start to get your money's worth, because the time you save is time you can spend selling more services or making money with your clients.
3.

Choose a Personal Training Software That's a One-Stop-Shop for All Your Business Needs
If you have to use one app for building programs, another app for payments, a separate one for nutrition plans, and another app to track meals, you need to rethink what you are doing!
To get the most out of your time and eliminate unnecessary headaches in your life, you should strive to streamline your processes and reduce the number of tools you're using. That's why you're going to want to look for a personal training software that has everything (or as close to everything) you need to get the job done right.
Get the most out of your time and eliminate unnecessary headaches in your life by finding your one-stop-shop software.
With Trainerize, I have access to a full exercise library with videos, I can link Evolution Nutrition, MyFitnessPal or Fitbit to my clients' accounts for nutrition plans and meal tracking, and like I mentioned earlier, I can accept payments directly through Trainerize! To put the icing on the cake, Trainerize has video calling built in, which allows me to do client assessments and video calls, all right from the app.
As you research, look through each personal training software's list of features and their integrations and add-ons to get a real sense of everything you can do with the platform. Keeping as much of your business managed in one app as possible will help keep things organized and simple for you, and will also likely cut down on costs. So keep your eyes out for that one-stop-shop software and jump on it when you find it, just like I did with Trainerize!
Ready to take your online fitness game to the next level?
Start your free 30-day trial of Trainerize today.