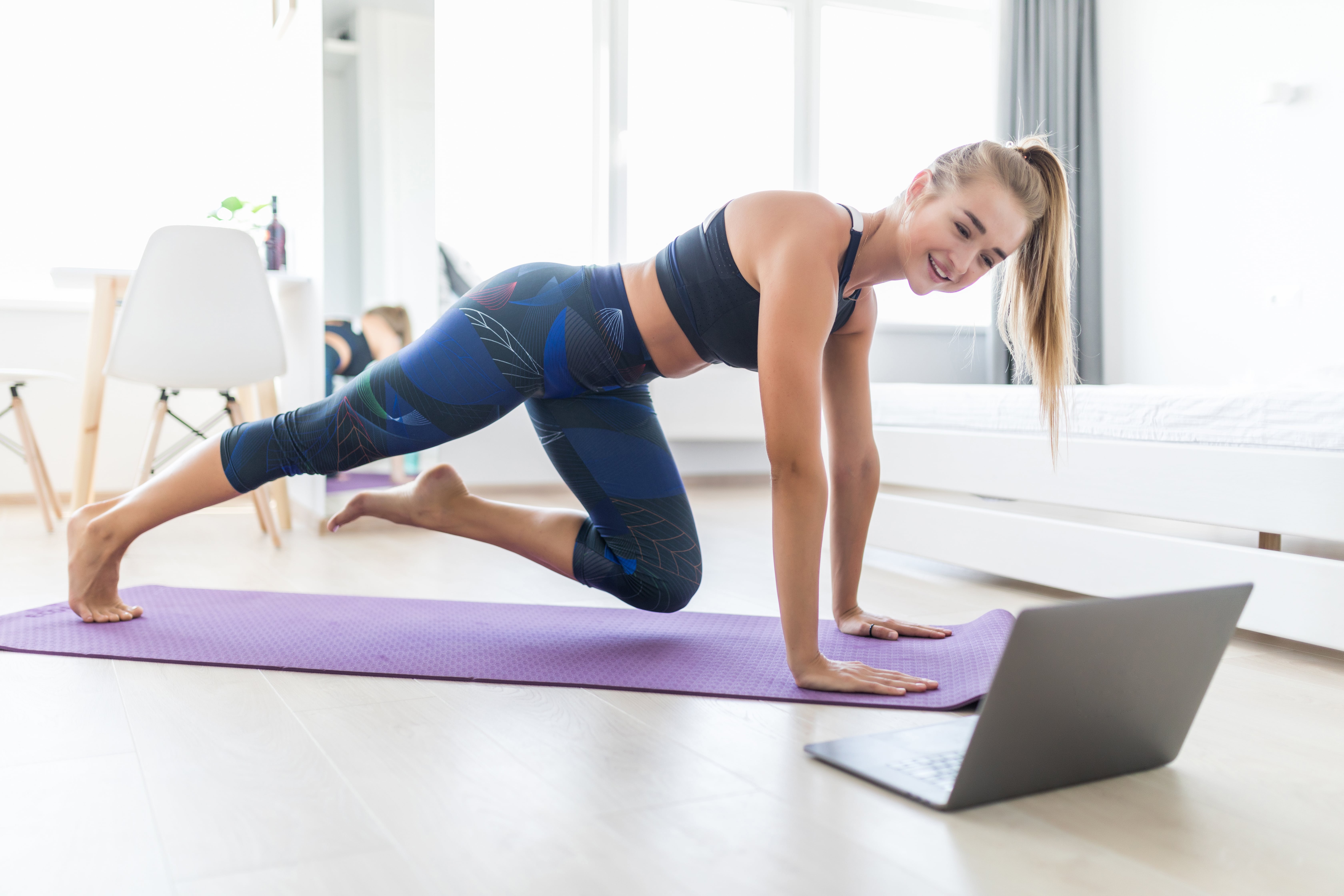 From the inception of the internet, we have seen many industries shift from their traditional methods. They've gone more digital, more automated and more widespread in their solutions. From media and television, to music and entertainment, we have been witness to the shifts that have taken industries to new heights over the last 10 to 20 years.
If we're all being honest with ourselves, we've known that eventually the dawn of e-commerce and services made available online would affect our physical in-person fitness industry too. We have all been riding the wave of a slow progression of fitness services and health innovations in the digital world as a parallel to the in-person experience of personal training and traditional fitness over the last several years.
If you run an in-person fitness business, pivoting online isn't the easiest thing, and it can definitely be scary and overwhelming. I do not write this with the intention of coming across as any kind of expert because truth be told, we are all figuring things out as we go! I simply want to provide my personal notions that could give you more clarity on how to pivot your fitness business online.
It's easy to THINK BIG. But you need to START SMALL.
As countries around the world move toward post-pandemic life at varying speeds, it's tough to know what the fitness industry will look like over the coming months.
Take your Fitness Business to the next level.
Activate your free 30-day trial of Trainerize. 
Before you go imagining how you can conquer the fitness world by transitioning online and offering your services to a larger audience, let's slow down. You likely have clients that you may have been or are currently training in-person, based on the safety and health guidelines set forth by your local government. If you currently live somewhere with little to no restrictions, that's great for you! But, what happens if the regulations change? Can you offer virtual classes to any of your clients? Can you transition from three in-person sessions a week, to two self-guided workouts and one in person? Would your most loyal clients rather not train with you AT ALL during these times, or would they appreciate the ability to train virtually with you? It's not about making this jump to online in one go, it's about the little victories.
This transition doesn't have to be an all or nothing situation. There is a popular saying that says: "the best time to plant a tree was 10 years ago, and the second best time to plant one is right now." so weigh your options, and proceed accordingly.
Remember, it doesn't have to be perfect but you simply need to start!
Lean on Your Existing Community
With the rise of boutique gyms before the pandemic, the common theme among studios and fitness facilities had been the strength of their communities and their devotion to the place where they sweat. I live in Toronto, Canada and I've witnessed countless fitness studios open up since I have lived here. Yoga, Crossfit, spin, boxing and many other niche studios have been picking up steam and popularity to the point that they started to pop up like wild flowers!
The model of big box gyms competing with these smaller studios will soon be out of the question, as it seems the public are now wanting the status of belonging to a space in which they know every trainer, they have an amazing and safe experience, they get the results they came in to get and they establish a stronger connection to their goals because of all these things I just mentioned.
Your community is eager to continue supporting what you have done for them so don't be afraid to ask for support, feedback and continue to build those relationships that got you to where you were before. Get creative, involve your trainers, bounce ideas with your peers and don't be afraid to make mistakes. If your goal and commitment is to help your community become stronger, aid their mental health and provide tools to stay on track with their fitness journey, people will stand by you and raise their hands to support you.
What Do You Have to Lose?
Honestly. What do you have to lose? Before you break your brain trying to figure that one out, here's a bit of what you STAND TO GAIN:
The ability to train more than one person at a time if you are doing live group classes.
A potential client audience that is way bigger than your immediate geographic location.
The capacity to serve more clients through online programming and on-demand workouts.
New revenue streams that can compliment your in-person offerings once restrictions start getting lifted.
The automation of parts of your business that were previously time consuming, tedious or redundant.
Experience and resilience in your business and your skills as an entrepreneur.
Working from anywhere in the world! Plus, with an option to manage your time and other aspects of your life more effectively.
After all of this, it's clear that in order to keep doing what we love, we don't really have many options other than adapting, assessing constantly, having an open mind and being patient with ourselves, our staff and our clientele. It's important to keep supporting your trainers, and providing the tools to your community to feel empowered to keep taking steps towards their best selves. I myself have discovered that we are stronger and more resilient than we often think, and that things don't have to be perfect to see progress.
Streamline your Online Fitness Business.
Start your free 30-day trial of Trainerize.