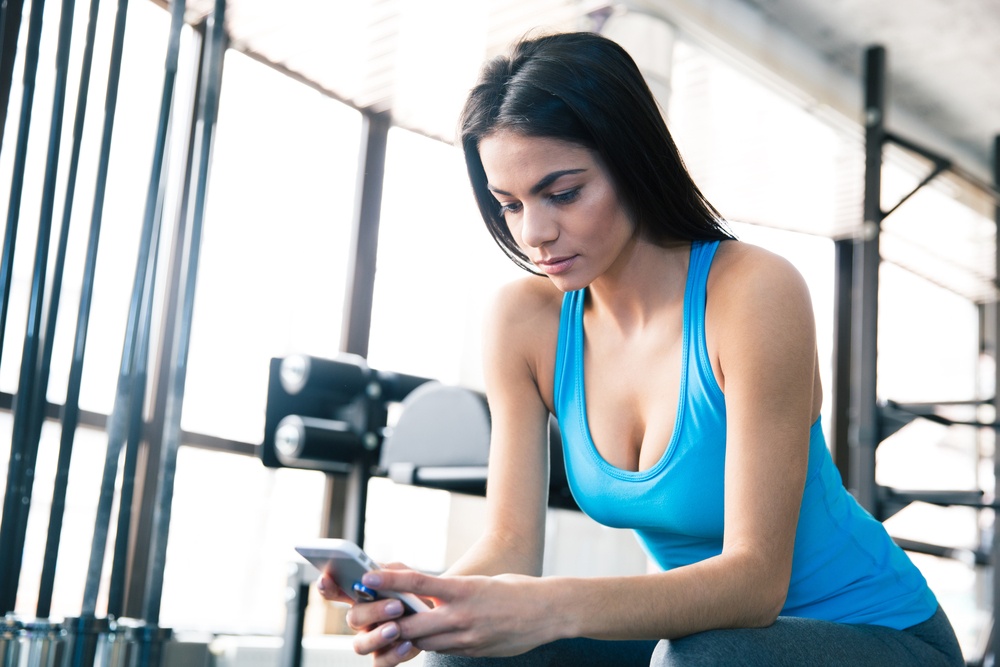 Do you want to get more exposure for your Trainerize Custom Branded Fitness App?
If you have upgraded to a Custom Branded Fitness App from Trainerize, you now have your own company icon on the app, and possibly (depending on which setup option you chose) custom colors and a splash screen on your app. From now on, your clients will start associating your brand with health and fitness. Congrats!
So, what's next? You probably want more clients to sign up for personal training and download your app, right? Well, we've put together a few tips that we think might help you expand your footprint with your custom app.
7 Tips to Begin Promoting your Custom Branded Fitness App:
1. Add app links in your customer email marketing
At the bottom of every email, make sure to include a link to download your app! You could also include links to your app in your staff's email signatures or when you send out a newsletter or email announcement to your clients. Feel free to use these images together with your brand logo to make more people aware of your app.


2. Use your app's embed codes to add badges to your website!
You can find these in the Add-ons section of your Trainerize account.

3. Quickly share a link to your app by holding down on the app icon (available on iOS only).
A dialogue box will pop up, asking if you want to add a client, message, a client, or share the app. Click on Share, and you can send a quick link to your app in the App Store over SMS, email, Facebook, etc.
 4. Target your audience with Facebook ads.
Link to a landing page with information about signing up for training, and add direct links to download your app (using the badges above!).

5. Get your clients talking about it!
Provide incentives when your clients share their workouts or personal bests to Facebook via the app!
You can provide additional incentives for tagging your Facebook business page when talking about the app.
6. Get reviews for your app!
Send out an email asking your customers for a positive app review. (Bonus tip: You can even time this email to be sent after they've had a positive experience with your training.)
Include your app branding everywhere you have a presence–like your website, your social channels, your business cards, and more.
Trainers who did these seven things have been the most successful in marketing their fitness business. Try them out and see if you can grow your business even further!
Don't have a Trainerize Custom Branded Fitness App? Learn more!