With smartphones and devices becoming more powerful each day, providing an engaging mobile experience is becoming a necessity, especially when you want to set yourself apart from the competition.
THE KEY TO DIFFERENTIATE YOURSELF IN A DIGITAL WORLD? HIGH QUALITY CONTENT
Being able to access, stream and play digital content on the go is a key component in today's technology rich world. We felt we needed to stay on top of this by updating our exercise videos in order to give you an edge over your competition. We are proud to announce that we'll be adding new high-quality exercise videos to Trainerize. You and your clients will enjoy a better Trainerize web and mobile experience with our new high-quality videos.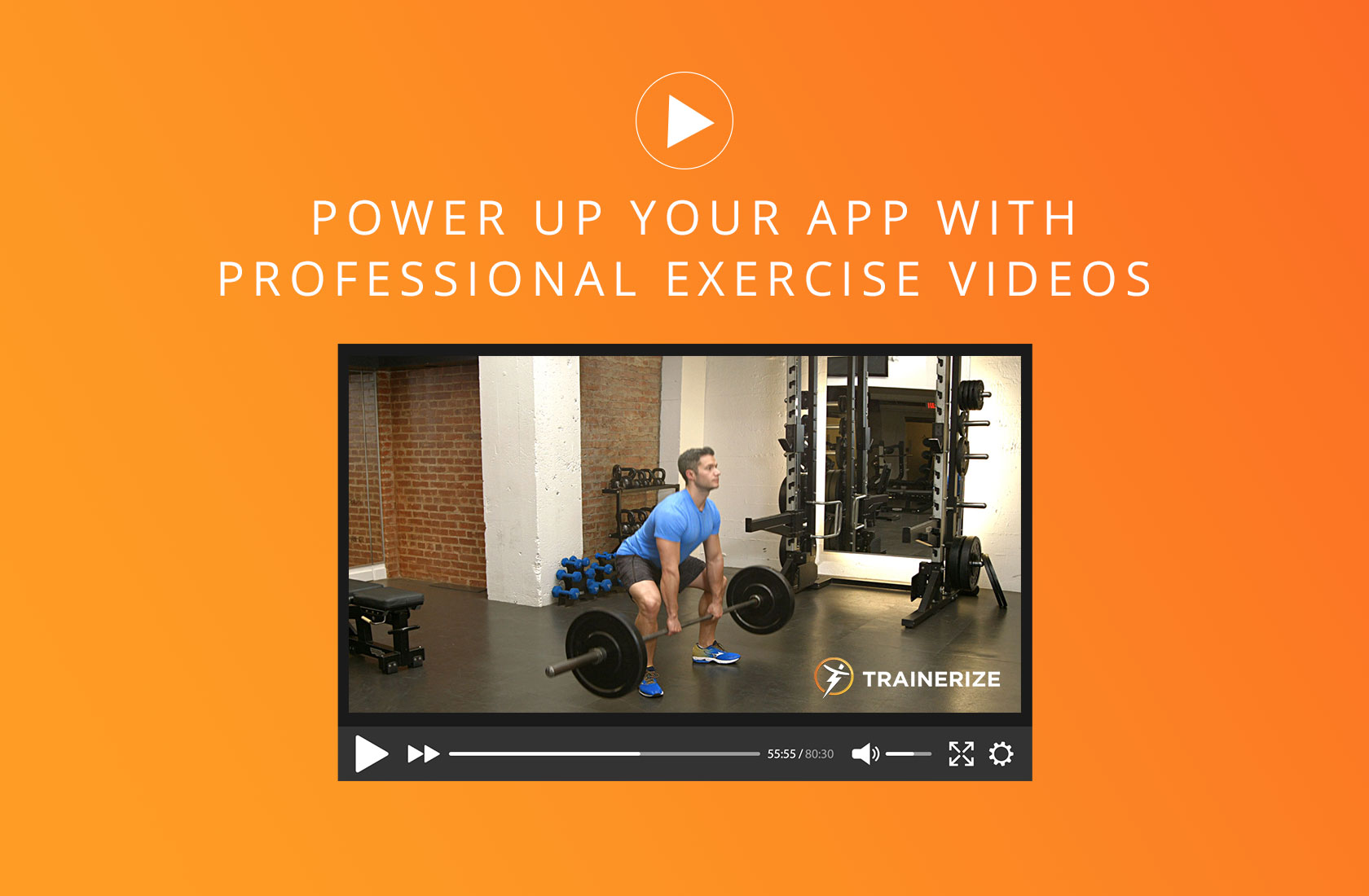 What's exciting about the new exercise videos in Trainerize?
The new exercises are demonstrated by a fitness professional who both explains and shows how the exercises need to be performed by paying close attention to body posture and movement. This will ensure your clients follow proper form and instructions while they work out. At the same time, this ensures a more professional and consistent look throughout the app.
All the updated video exercises have professional audio instructions which will help your clients follow and perform them correctly. This ensures your clients get more guidance and a better overall experience using the mobile app.
We've replaced 100 old exercises. You'll be able to setup your Trainerize app and create workouts faster than ever by choosing from these re-done professional exercises.
When should you expect the updated exercises? The new video exercises will be added into Trainerize over the course of the next few weeks and will replace most of the older exercises.
What's coming?
We're also working on adding 100 brand new exercise videos including a wide selection of at-home body weight exercises that require minimal equipment and can be performed anywhere! Keep an eye out for the official announcement and keep the feedback coming to ideas.trainerize.com. We always work hard to listen to your suggestions and feature requests!
Take your Fitness Business to the next level.
Start your free 30-day trial of Trainerize.