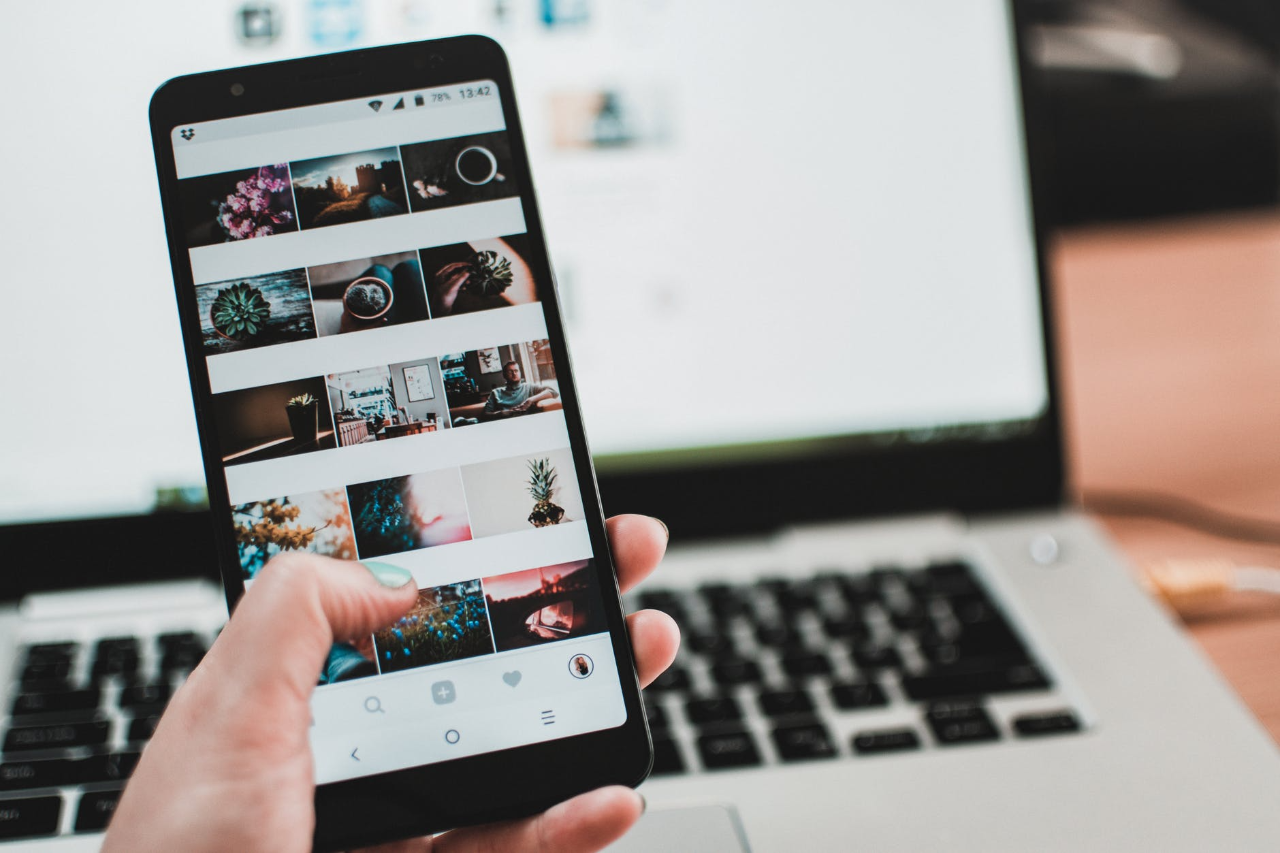 Were you drawn to the idea of building a business "for free" on social media? Have you realized that what you saved in financial investments, you more than doubled with time investments on social media? Do you feel like you're spending all day on Instagram and Facebook with nothing to show for it?
If so, you're not alone!
Thousands of other personal trainers have spent hours trying to create the perfect Instagram feed, come up with shareable content for Facebook, and use time-consuming engagement strategies to organically build their following, only to give up before seeing any real results. The reason? Because it takes up too much time.
You can easily spend an entire afternoon on social media and feel like you haven't accomplished anything (besides liking a few photos and getting sucked into the vortex of watching other people's Instagram Stories). And when you see big Instagram accounts with hundreds of thousands of followers and you only have 100 (including your mom), it's easy for those thoughts of "I'll never get there" to float into your head.
But thankfully, with a bit of planning and strategy, you can spend less time on social media and get more results—results like greater brand awareness, more email subscribers, collaboration partners, and yes, even new clients.
Keep reading for simple ways to market your fitness business on social media… in just 20 minutes a day.
1. Determine your goals for social media
Before you do anything, ask yourself why you're even using social media in the first place! Part of the reason trainers feel like they're putting in tons of effort with no results is because they aren't clear on why they're doing what they're doing.
So why are you using social media? "Getting clients" is a vague answer, so try and dig deeper.
If email marketing is a big way you sell your online programs, how can you build your list with social media? Creating content related to your free opt-in is a great way to drive your social media followers to your email list. You could also host regular livestreams and include a call-to-action for your email list.
Up your Fitness Business game.
Activate your free 30-day trial of Trainerize. 
Or maybe you want to book more sales calls. You can use the "Questions" feature on Instagram Stories to find out where your followers are struggling most. If an answer pops up where you think you can help someone, reach out and invite them onto a call. You can also promote these calls directly within a piece of content. If you choose to go that route, come up with a unique name for these calls that demonstrates the value a potential prospect will get. Most people don't like to be invited to sales calls.
Or perhaps you want to use social media for networking and building referral partners. Spend your time reaching out to key people in your industry each day showing a genuine interest in them and coming from a place of service. Share other people's content that you think will resonate with your audience and be sure to credit the original author. Not only will this put you on the author's radar, but it will also save you time from creating your own content!
2. Determine your areas of focus
Now that you know your intentions for social media, think about platforms and frequency. Are your potential clients hanging out on Instagram? Searching for how-tos on YouTube? Looking for articles that will improve their lives and careers on LinkedIn? If you aren't sure where your people hang out, ask them! Survey your existing clients, friends, or family members who fit your ideal client avatar to determine what online platforms they're most active on.
When it comes to posting frequency, it's more about quality than quantity. However, you do need to maintain a somewhat consistent presence. It's not enough to hop on Instagram once a month and hope your people will find you.
Ask yourself:
What's a realistic posting frequency (that I can stick to!) that will help me achieve that goal?
What systems do I need in place in order to maintain that frequency?
Don't worry about how often all the experts say you should be posting. Determine what your consistency looks like and stick to that! On posting days, spend five to ten minutes creating easy-to-consume content. This could come in the form of an Instagram post, a sequence of Stories that could be shared to both Instagram and Facebook, or even a livestream where you can really engage with your audience.
3. Be social
Somewhere along the way, we forgot the purpose of social media is to be social! It's not just about posting, scrolling, or exiting. After you've spent your ten minutes creating and sharing content, spend the next ten engaging! Respond to the comments your followers have left on your posts. Search hashtags you think your ideal client would be using and engage with photos in there. Send DMs to people you'd like to connect with from your industry. Be active in bringing awareness to your profile rather than passively waiting for people to find you.
Remember that the success of your social media marketing efforts is less about how many followers you have and more about the relationship you've built with those followers. Find ways to connect with them both on and off the platform. Build trust with them, establish yourself as an expert, and show your community you really do care about them.
When you get out of the race of trying to get as many followers as possible and focus more on building intentional relationships and being of service, you'll begin to see a greater return on your investment.
Take your Fitness Studio digital.
Start your free 30-day trial of Trainerize.