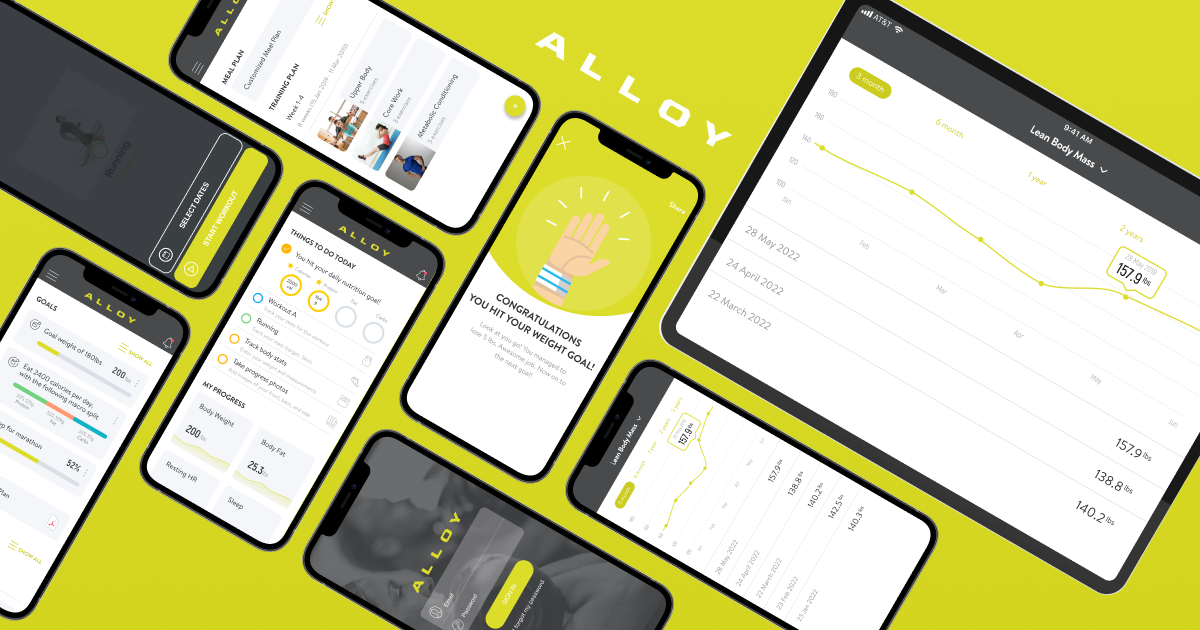 Giving your clients an unforgettable experience is the goal of many gym owners these days. And this rings true for personal training services too! To make an impact on your member's day-to-day lives you have to be innovative, listen to their needs, and bring a sense of personalization to their programming because at the end of the day we all have different goals.
One incredible story comes from our client Alloy Fitness Franchise, whose straightforward philosophy plays on this very ideation: "People who get personalized coaching get better results." At Alloy, they help their clients feel and look their best by providing a tailored customized service that is unique to them.
To scale their fitness franchise, owner Rick Mayo was looking for a solution that could allow their trainers to train up to six clients at a time, but still, make the experience feel personalized.
They turned to Trainerize to scale their personal training profit center! The choice to digitize their PT services allows them to reach even more members—plus, it's giving their trainers a powerful tool which allows them to engage with their clients beyond the gym. "It's a total win-win," says Rick.
"As soon as we implemented the Trainerize app within our clubs, it allowed all of our coaches to communicate with all of our clients and all of our other trainers, which means we were providing a consistent customer experience—which is very difficult to do at scale and at volume, but we have been able to do that, and Trainerize has been a perfect tool for that." – Alloy owner Rick Mayo
⚡️ To date, Alloy Fitness Franchise has 52 franchises sold, with 10 currently operating and 20 more gyms to open by the end of 2022.
Since Alloy is a franchise business, Rick mentions how the Trainerize app provides a lot of 'sizzle' when entrepreneurs are considering the Alloy Franchise as a new business venture. He explains, that the Trainerize app provides customer value to his members and that goes a long way when pitching to franchise prospects.
Hear it for yourself in our video case study below where Rick Mayo owner and founder of Alloy speaks about the partnership between Trainerize and Alloy.
Learn more about what makes the Alloy Personal Training Franchise unique on their website!
Put your technology together
without breaking a sweat.