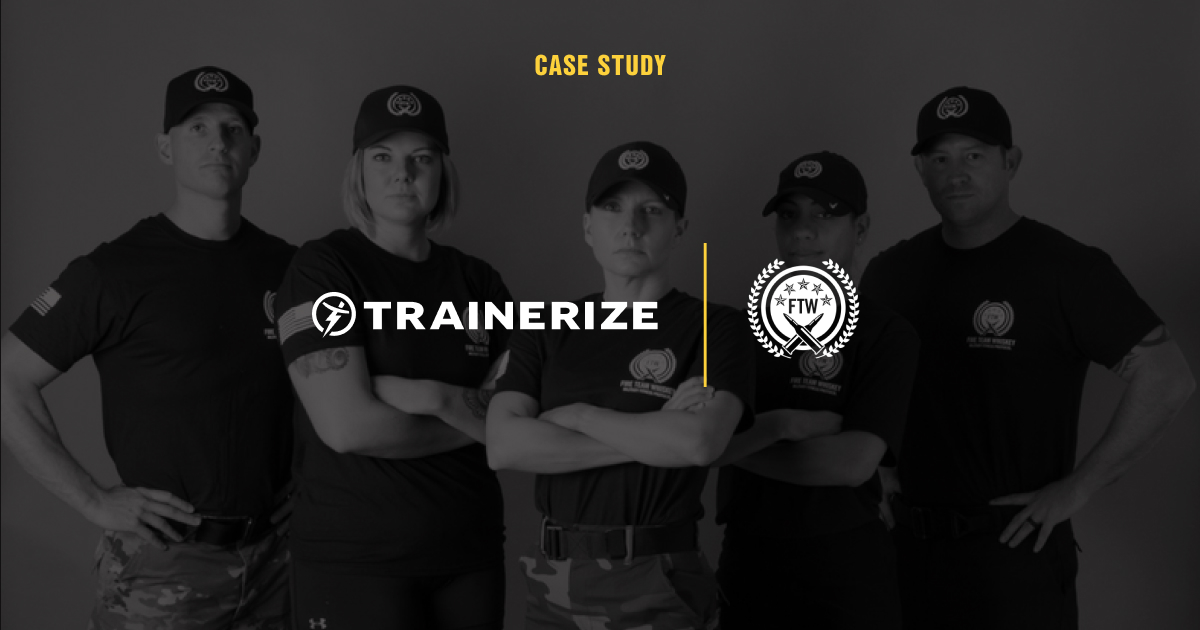 Stephanie Lincoln has dedicated her life to the service of others, as an army veteran, a certified personal trainer, a licensed mental health counselor, and now as the founder of Fire Team Whiskey.  
Her career began with 10 years of service in the US army, following by an additional 10 years as an embedded Military Mental Health Practitioner. It was during her time in this role when she found the inspiration for her business. 
"The inspiration for Fire Team Whiskey was definitely my work as a contractor in the military mental health side of things. It was just a glaringly obvious problem to me, you know, seeing 40-50 soldiers a day and looking over their medical charts. These are people who are supposed to be in the prime of their life. Guys who are 22 years old that are 60 pounds overweight, they've got high blood pressure, they're on two mental health medications—and they have back pain, neck pain, knee pain. They've got all sorts of physical limitations and this is the prime of their life! I was like 'am I the only one seeing this?"
For Stephanie, it felt like a failure in the system—a gap she felt compelled to fill. The Fire Team Whiskey we see today is the result of Stephanie's desire to create a holistic health solution.
The business was created as a "one stop shop" solution for the military and first responder health and mental health crisis. The services Stephanie provides are based on supporting clients under three key pillars:
Trauma resolution & coaching
Nutrition Programs
Fitness Programs
⚡ With the help of Trainerize, Stephanie was able to streamline and scale her business operations⚡ 
"We worked with Trainerize to create our custom Fire Team Whiskey app. Moving to the Trainerize platform was really helpful because it provides that one-on-one connection. I can get messages anytime from clients. It feels so much more personal when you're doing virtual services." 
Today, Stephanie can easily run Fire Team Whiskey's trauma resolution and coaching programs, nutrition programs and fitness programs — both in-person and online. She also runs challenges in the community throughout the year to spark motivation and build connections.
With the ability to easily communicate with clients and the added feel of a community, Stephanie's clients can more easily prioritize their mental health. Stephanie's passion and knowledge, backed by Trainerize's fitness and habit coaching features, enables her clients to turn small changes into life-long results.
To learn more about how Stephanie scaled her business, and her future plans for Fire Team Whiskey, download her full story below!   
Make money doing what you love. Train online.
Start your free 30-day trial of Trainerize.