Brittany "Fitt Britt" Harris has made it her mission to help individuals around the world understand the importance of fitness, nutrition and self-care. As a solo entrepreneur and owner of BFITT Athletic Training and Fitness Institute, Britt splits her time between coaching a variety of athletes, covering sports events, mentoring young women and girls, and developing corporate workshops to share how to live an injury-free and healthy life.
A Trainerize user since 2015, Britt has grown her business from one-on-one personal training to today's hybrid model.
Balancing Studying and a Successful Business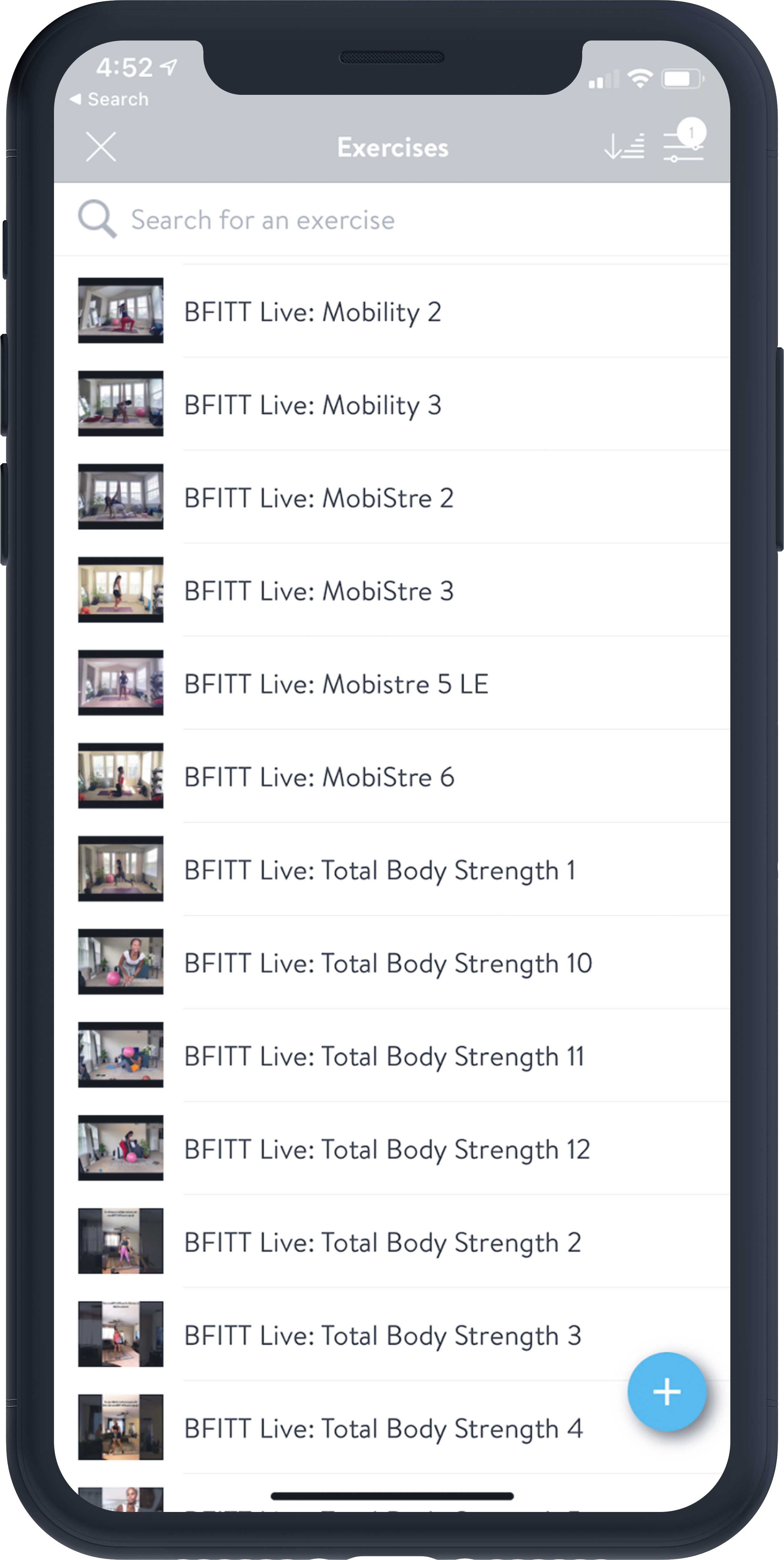 Britt first started her athletic career in elementary school and went on to play collegiate-level volleyball. "I knew at the age of 10 that sports would be in my life forever," Britt shared. She began her professional career in 2010 as a rehabilitation aide, and quickly realized she wanted to help people learn to take care of themselves and prevent injury and illness.
After graduating from the University of Louisville with a Bachelor's of Science in Exercise Science, Britt enrolled in a Master's of Athletic Training program. "I moved from California, where I had a steady flow of personal training clients, to North Carolina, where I was attending grad school." Knowing that she would need to devote most of her time hitting the books, but wanting to continue training clients and earning income, Britt turned to Trainerize. "It was perfect because it fit my lifestyle as a busy student, and I was able to retain my California clients and create training programs when I had free time."
Once she completed grad school and moved to Florida, Britt continued using Trainerize, and expanded her services to include hybrid training options. "I was flying back to California every couple of weeks to train people, and the rest of the time they would be doing online training with me. Trainerize allowed me to take on clients who were pretty independent, as well as those who needed more guidance and support."
A Pandemic Pivot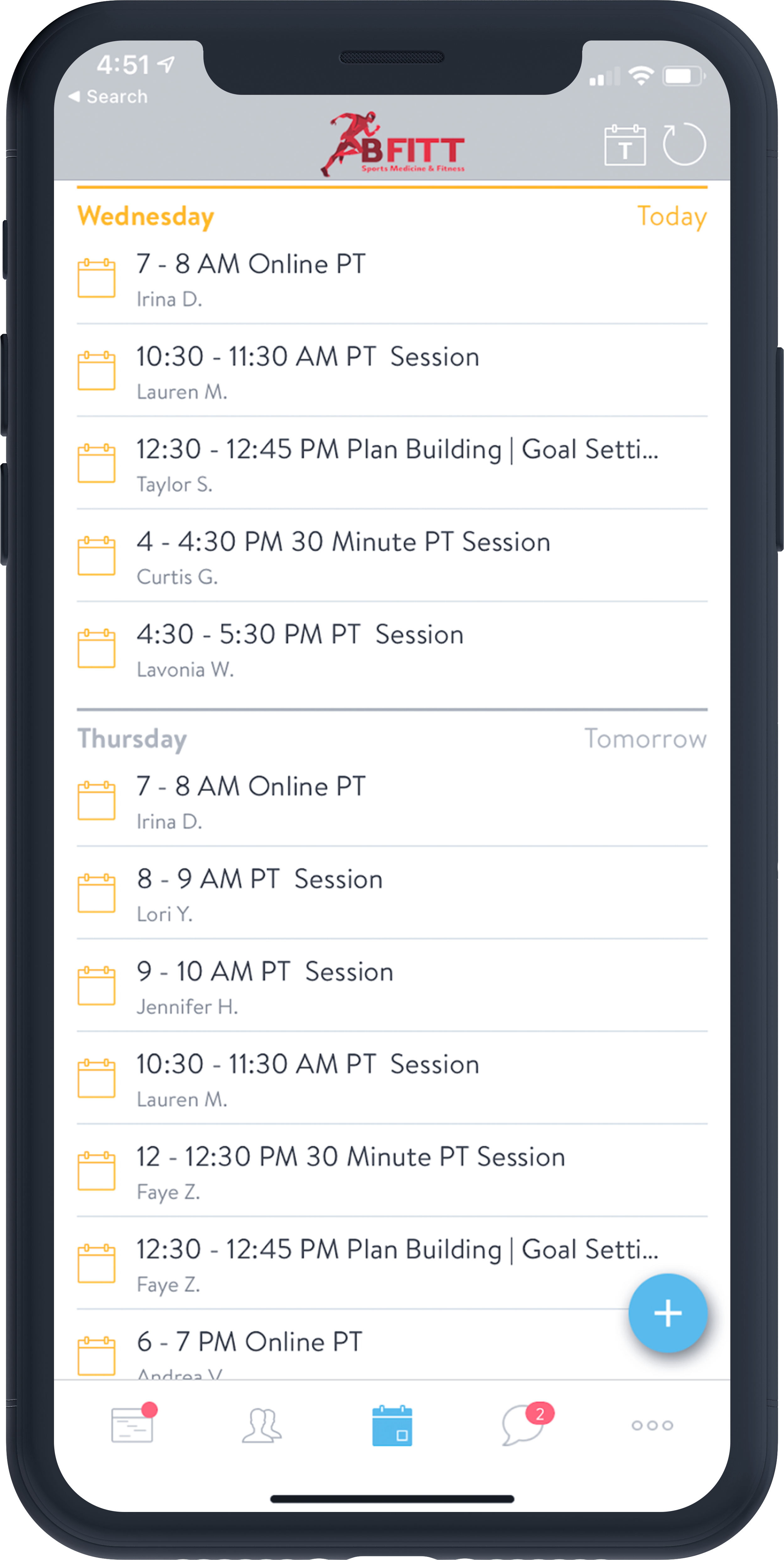 When the pandemic hit in March 2020, Britt shifted her style once again, this time transitioning to a fully online training model. "Trainerize allowed me to be versatile at a time where people really needed not only flexibility, but fitness as well." Pivoting to a fully online training model for several months helped Britt realize just how Trainerize could help her scale her business. "By transitioning the majority of my clients online, I was able to maximize my time, increase the value of my offerings, and take BFITT to the next level."
By streamlining business processes, Britt shares that she was able to "create a plethora of meal plans and tons of different workout programs", adding, "all of my clients are on now on Trainerize Pay and I use auto-pay Zapier integrations, which allows me to really focus on what's important to me, which is interacting with clients, and helping them to improve." By stepping outside the limiting business model of in-person only training, Britt was able to take on more clients than ever before possible while offering a more holistic approach to training. "I can see and monitor everything from nutrition to habits, client cardio and sleep, even their running style…With Trainerize, I'm in constant contact with clients, and I've helped people lose up to 40 pounds in eight weeks, lower their cholesterol levels, address sleep apnea; it's just been incredible! I'm proud of every one of my clients that makes the time for fitness, and I think online training makes that so much more accessible."
Britt loves how Trainerize allows her to stay connected to clients around the world, and is also a big fan of notifications, which make it easier for clients to engage with her when they need support, something she thinks increases accountability and keeps clients coming back. "Trainerize has not only helped me grow my client base, it's also been a great retention tool. I've had clients who have been with me since I started with Trainerize back in 2015!"
Online Personal Training is the Future of Fitness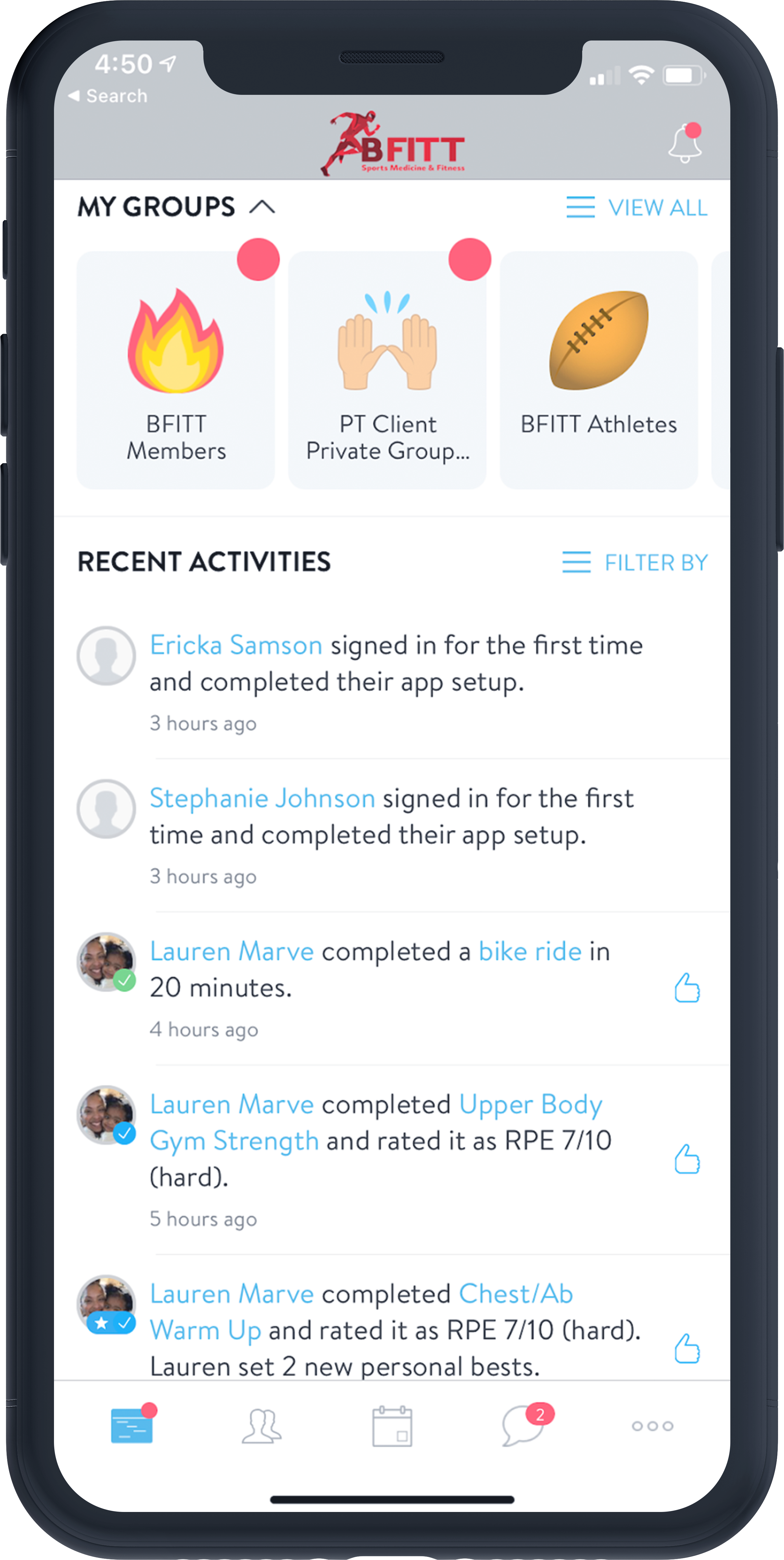 The automation provided by Britt's favourite features—progressions and appointments—have allowed her to hit the next level in her training career. "Tracking client progressions through Trainerize allows me to save time, and ensure clients are consistently challenged with personalized programs. I also use the appointments feature to update my availability so clients know when they can reach me, and to simplify scheduling. Clients love it!"
Since focusing on the online training side of her business, and making the most of Trainerize features and integrations, Britt has been able to grow from fewer than 30 clients on Trainerize to more than 200. Her next goal is to reach 250 clients on Trainerize, and as we move toward post-pandemic life, she hopes to resume her international fitness coaching too.
Trainerize allows Britt the flexibility to run her business from anywhere in the world. "I don't want to be bound to any place; I want to be able to travel and relocate without having to worry about my revenue decreasing substantially…I've put a ton of work into my custom-branded Trainerize app and developing a really solid client base, and right now things are really coming together in full force, and I'm seeing beautiful things happen."
Make money doing what you love. Train online.
Start your free 30-day trial of Trainerize.