Read how Certified Personal Trainer, Tim Hennigan, who is also a full-time Paramedic & Fire Fighter, and part-time EMT Instructor, keeps his clients driven to hit their fitness goals.
"A picture is worth a thousand words." At least, that's what they say. But is it, really? Let's look at some of the opportunities, as trainers, to use photos, videos, and body stats graphs in our business to keep our clients coming back for more.
Opportunity #1 – Before and After Pictures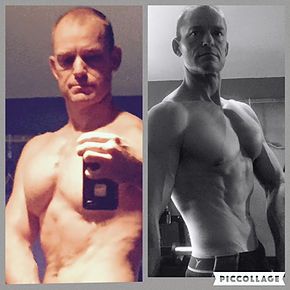 As a general rule, they hate it. Clients, I mean. I do a body composition analysis of each of my clients on Day one. As part of that, they get their first picture taken. They hate it…and they all get upset and embarrassed and tell me how much they hate it. It is our job as trainers to assure them that the pictures we take are for them and them only.
As my clients continue on their journey to get into the best shape of their lives, we continue taking pictures.
With Trainerize, it couldn't be any easier to keep up with this. I put reminders on my client's calendar and when they come in to train, we get their picture, along with the other body composition items we are tracking.
My virtual clients get the reminders and take their pictures for me to use as a tool to track their progress, since we don't see each other often. Again, Trainerize makes it simple for us.
"The ability to take and store photos right in the app is super convenient."
As your client begins to develop their "photo album", Trainerize gives you the ability to provide side-by-side comparisons for your client to see where they are today, and where they came from.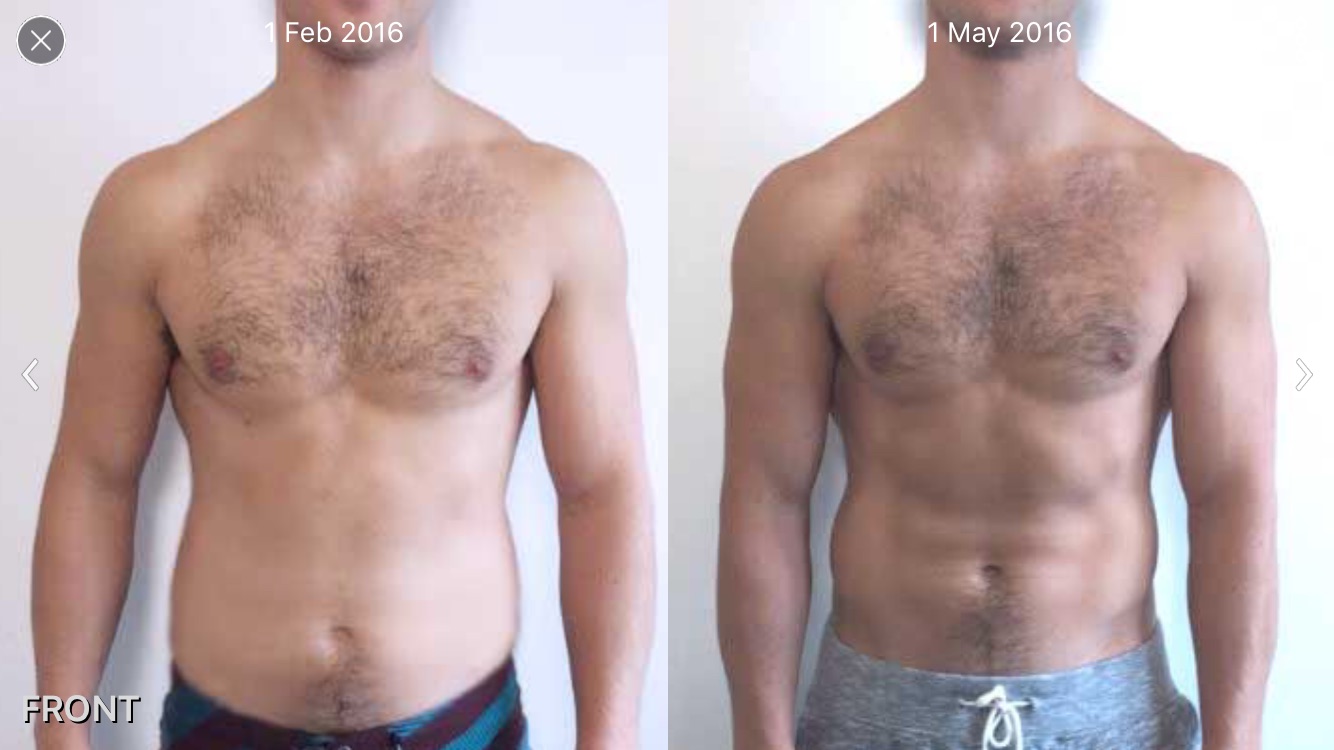 In addition to the Trainerize photos, I have my clients give me a picture of themselves as they currently look. This typically is a candid photo taken at a party or some informal setting that shows them clothed and looking as others see them. As we go, I get other pictures of the same type and I "stitch" them together for side-by-side comparisons for them to see.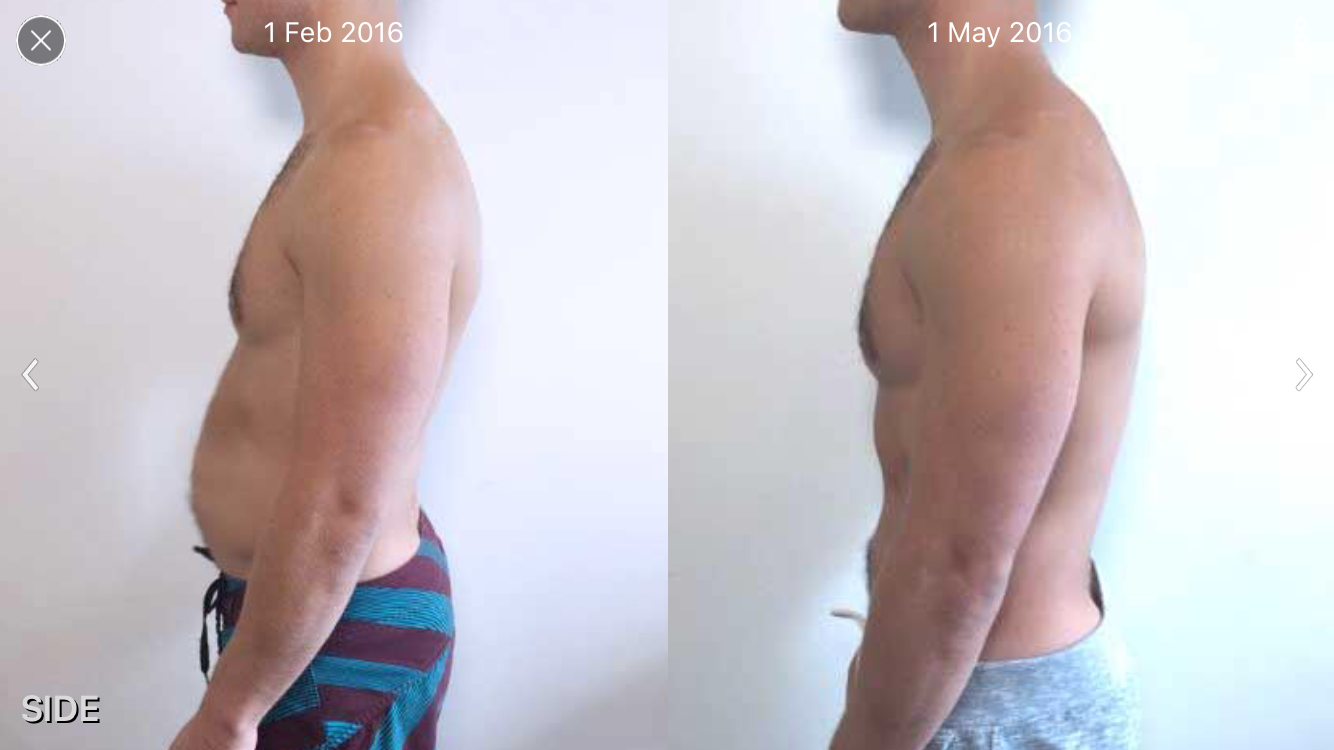 If you want to get a client fired up and re-motivated to take on the next challenge, show them pictures as evidence of how far they have come. Seeing themselves transformed in pictures reminds them that there is nothing they can't do.
Opportunity #2 – Body Stats Graphs
Trainerize makes it so easy to track client progress, how can you not do it? As you and your client enter in their performance and track the various workouts that you have created for them, Trainerize makes graphs available. As your client's body fat decreases, their lean mass increases, their waist and hips get smaller, etc. Trainerize tracks it all and you can show your clients graphs of their work.
When a client comes to you and is stressed out and upset because the scale hasn't moved like they want it to, you can show them that their waist, hips, chest, and thighs have all lost size.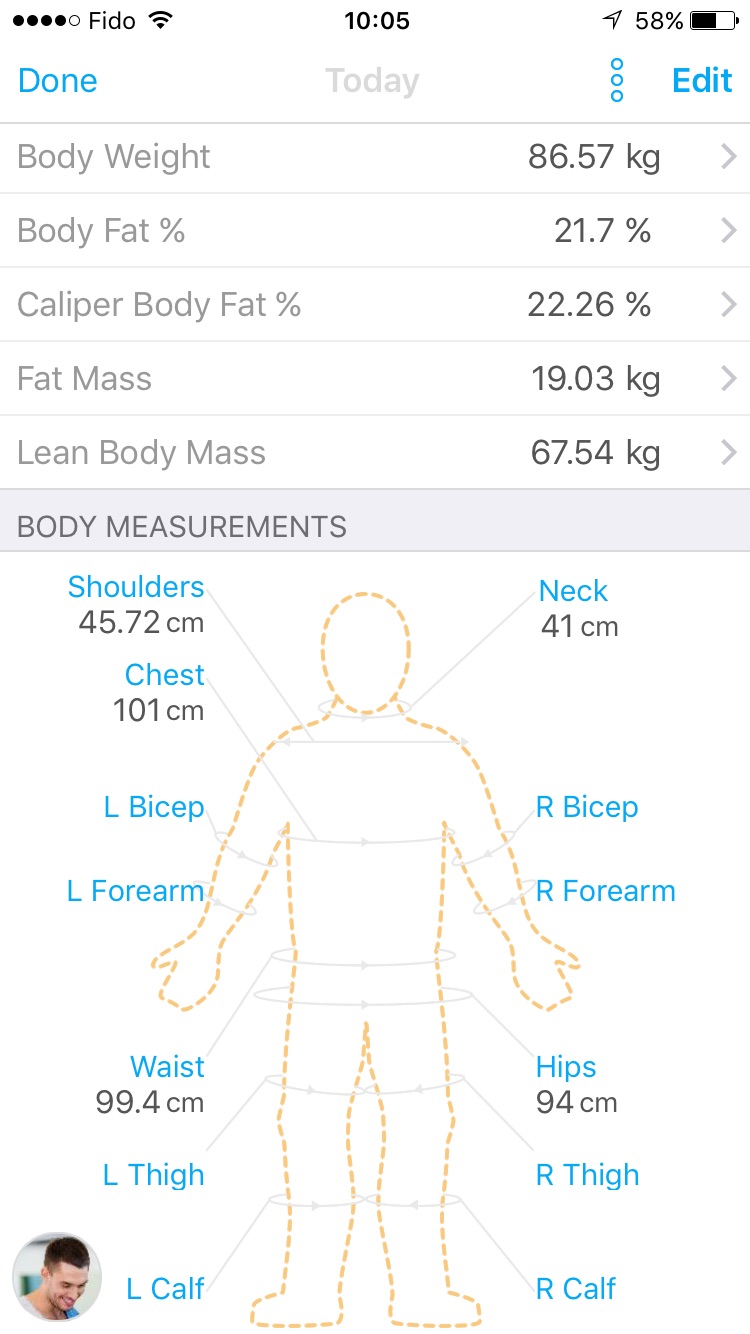 Then you can show them that they have grown new muscle, and lost fat. Having these pictures of lines traveling up and down on your screen instantly allows your client to put their progress into perspective. One of my clients currently weighs 2 pounds more than she did when she started training with me. Needless to say, she was a scale-watcher when we started working together. She was frustrated because she wanted to lose weight.
When she saw no change on the scale, but was able to see her body-fat percentage plummet and her lean mass going up (not to mention seeing her guns taking shape and the muscles all over her body becoming defined), she was thrilled.
My clients constantly go to their graphs to see what's happening with their bodies. They see themselves every day and don't see the changes. When they see the lines on the graphs going the direction they want them to, it keeps the motivation burning inside them.
Opportunity #3 – Customized Videos
Making your clients feel special can't be understated. They are paying you for a service and they want to feel like they are getting their money's worth. Also, they are paying you to train them. They want to train with you. So, how do you make your virtual clients feel special? How do you make your clients feel like you are training them?
A great place to start is by creating custom videos. Having a library of videos really adds the personal touch to your Virtual Training business. I had clients already training with me when I started using Trainerize. I jumped into the deep end of the pool and started using Trainerize right away. I was building programs and shooting workouts to my clients and giving them homework via Trainerize to keep them moving forward.
I found out pretty quick that although Trainerize has a huge database of exercises, there isn't a video for every exercise you might want to use. As a result, I had many, many exercises that I was prescribing for clients that didn't have an associated video. Try as I might to explain the exercise in writing, I ended up having to demonstrate the exercises for them in person before they were able to get dialed in. The solution: creating videos. It is quite an undertaking, but it is well worth the time invested.
I immediately started getting great feedback from my clients. They loved seeing me on their screen demonstrating the exercises. They felt special because they knew I had taken the time to create these videos "just for them."
Also, as trainers, we know there are different ways to perform a given exercise. By creating the videos, we can demonstrate the exercise the way we want our clients to perform it. And, you will save yourself a lot of writing because the video speaks for itself. I currently have around 200 videos and the library keeps growing.
Using all of these "little pictures" will communicate and illustrate the "big picture" to your clients…and save you thousands of words.
These are just three examples of ways that you can incorporate pictures, in various forms, to keep your clients motivated and show them that you are dedicated to their success. Regular transformation progress pictures, body graphs, and videos will keep your clients excited, motivated and coming back. Using all of these "little pictures" will communicate and illustrate the "big picture" to your clients…and save you thousands of words. So, is a picture worth a thousand words? I, for one, absolutely believe it is true. And, as you can see, Trainerize gives you plenty of opportunity to put pictures in front of your clients.
Are you ready to motivate your clients? Get them on Trainerize! Book a demo with us to learn about the Enterprise plan we offer.