Ruvi Makuni successfully runs her online personal training business Fit Active Toned (F.A.T.) through Trainerize and she talks about how it brings her many professional and personal benefits. To get where she is today she had to find her own path. Here's how and why Ruvi became an online trainer.
"Did I really drive over an hour and a half for a 60 minute in-home training session? What am I doing?"
Those were the questions that kept running through my mind as I collapsed on my sofa after a very long day of training clients. I lay on the couch staring at the ceiling with a myriad questions running through my mind: "How long will I be able to sustain my current schedule? What if I get injured? What if my car broke down?" I became a personal trainer to bring exercise and health directly to the people who needed it most, but I started to notice that the in-home training model was keeping my business small and starting to compromise my own health.
Why did I become an online trainer?
The solution presented itself to me in an article by Jon Goodman entitled "How to Get Started as an Online Trainer" where he highlights the benefits of an online fitness business and the power of freedom.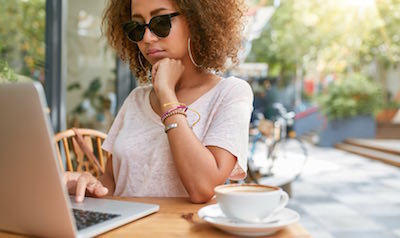 I had never considered an online training platform before, especially since I am not very tech savvy but I resonated with Jon Goodman's candid confession that although he was a successful trainer, his "personal and professional life was in a downward spiral." He had no energy for friends and, when he did spend time with his family, he was so tired he couldn't be the type of person he wanted to be. I hadn't exactly reached that point yet, but I could sense that I was on the cusp. I knew I had to change something.
I decided to step out of my comfort zone and explore the Trainerize Personal Training software. I found the software to be user friendly for the less-than-tech-savvy person such as myself to get started.
I had my business plan developed and a client target goal in mind. I was ready to get started.
Making it happen
The first challenge was obtaining paying clients. With no testimonials for my Online Training, and lack of confidence I found it difficult and intimidating at first to find a platform to promote my online services, often becoming tongue tied when verbally explaining my programs.
I decided to follow Michelle Root's advice to "Show, Don't Tell". I put myself through a personal training course to test my system, gain experience and confidence, and identify specific ways that I could help my clients reach their fitness goals using the online platform.
I first sought out the following opportunities to offer my services as a trial to attract permanent clients: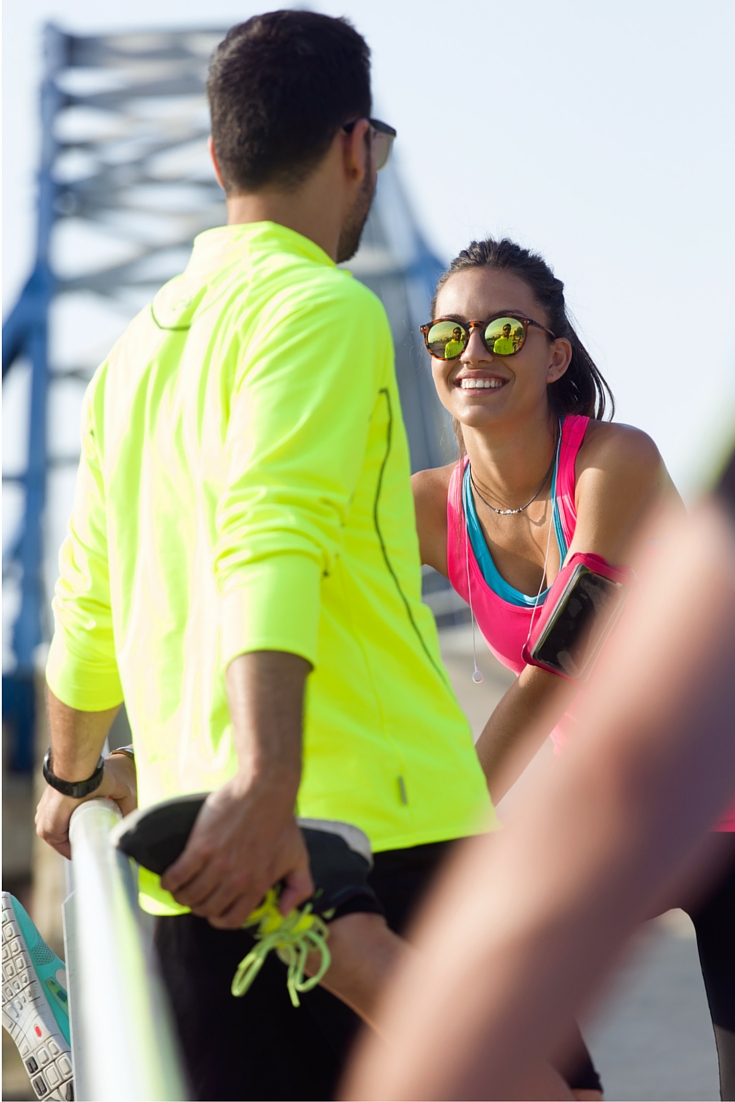 1) I reached out to a few acquaintances that are in my ideal target market and offered to create a program for them which included accountability and support. This was free in exchange for their honest feedback and suggestions on how I can reach more people like them. I also asked them ideally how much they would pay for each of training options I offered. This taught me how to better price my services.
2) I reached out to small business owners in related fields and offered free consultations for their clients.
3) I partnered up with the committee of the Independent Military Spouses Wellness Summit and offered free consultations and a training jump-start for military spouses as a special gift for their sacrifice and generosity.
Lessons Learnt
My personal coaching course has been one of the best things I have done for myself! As a result of my self-imposed 2015 summer training program, I hit a breakthrough point and have gained clarity, narrowed my focus, and clarified my strengths to help me reach my goals.
My step-by-step process resulted in powerful testimonials which I can proudly share and remind myself of the benefits that I bring to my clients:
"I am so glad I committed to working with Ruvi on her online training program and the 30 day challenge too. The workouts she planned for me were just right for my schedule and fitness needs. I really liked waking up to the workouts she had planned for me everyday via her online training program. It felt like waking up on Christmas morning ;)" – S. Smith.
This process also helped me to build a support network when working towards my dreams. Some of the people on my program have become human billboards and walking advertisements for my business.
The final lesson learned was to plan for success. The Wellness Summit was inspiring and insightful, but I did not realize how many spouses would be interested. I received an overwhelming influx of requests and realized that for me less is more. Fewer well-paying clients means that I can deliver a higher quality service that I'm proud to provide.
Going Forward
I am excited about the New Year. With a clear vision board in mind, I have fine-tuned my systems according to what works best for me and have formulated a solid growth plan for the upcoming year!  My experiment last year has given me the opportunity to form strategic alliance partnerships which will help leverage various audiences in my target market. I have also developed supportive relationships and referral partners.
I learned to value myself and my time. Using Trainerize, I have gained confidence that I provide the type of personal service for my clients to meet their fitness goals while staying healthy and balanced myself. Here's to a healthy and Happy New Year!
Ruvi Makuni has been using Trainerize for more than 2 years on a Trainerize Pro 15 plan. Grow your fitness business too by adding online personal training and meal planning to your services. Sign up now or book a demo.