Michelle Riley is all about helping women reach their full potential. As the owner and founder of online training and nutrition coaching company Fierce & Fit, she has dedicated her career to helping her clients. Her goal is to help clients find the time and support they need to make health and wellness a priority… and now, video workouts is another way she delivers that support.
"The modern woman needs tailored workouts that she can do on her time," Michelle says, "along with a nutrition program that is flexible yet mindful for fuelling a full day of working, running behind little ones, and running endless errands."
Video workouts add a personal touch
As a 100% online coach, Michelle uses Trainerize to offer one-on-one guidance and endless accountability to a roster of more than 35 clients at a time. For her, video workouts and 1-1 calls are a game-changer. Video lets her personalize each of her clients' training experiences and build strong connections that spark motivation.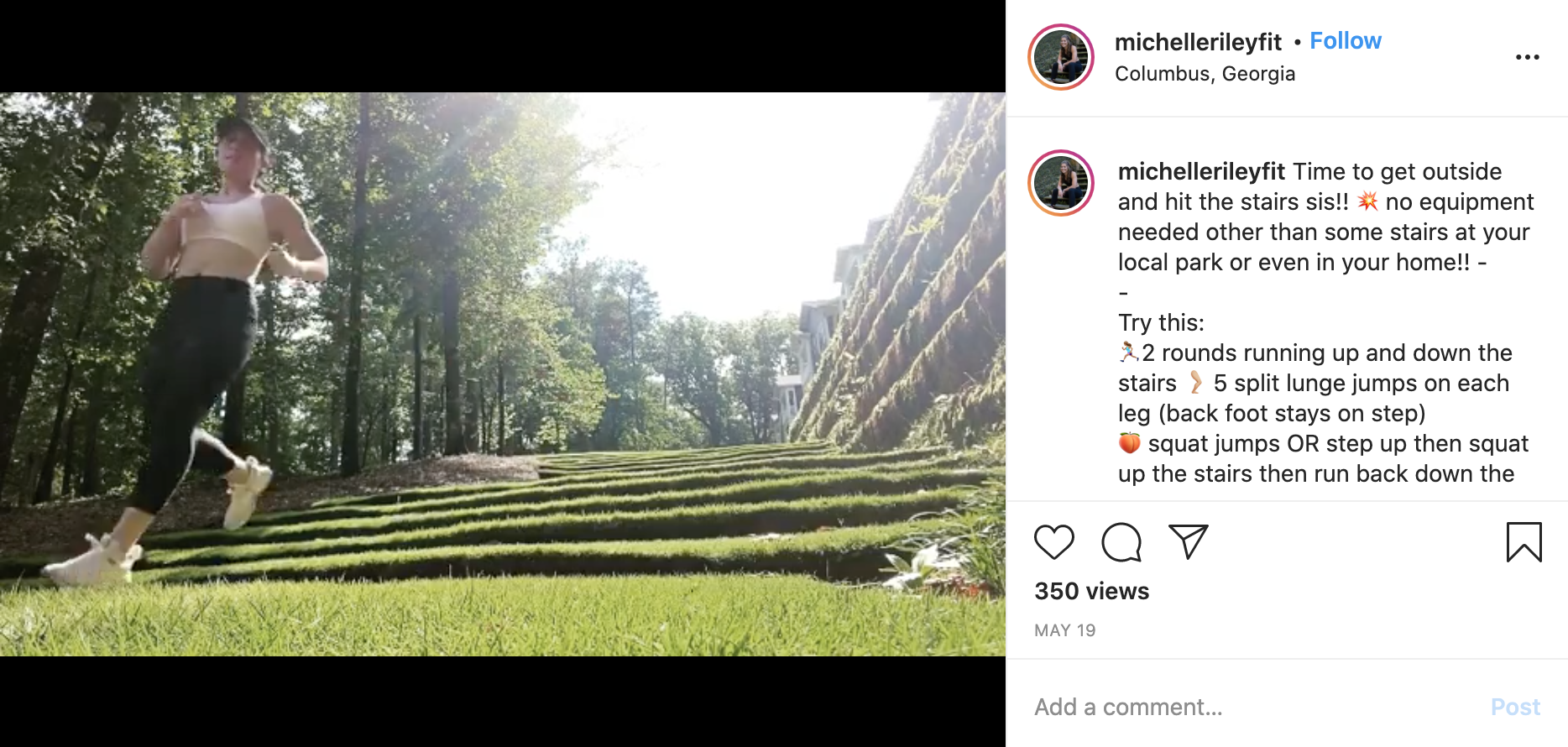 According to Michelle, video coaching is a powerful tool that every online trainer needs to be using in their business. "With video calls, I am face-to-face with my clients no matter where they are in the world. I can watch their form and give feedback and tailored instructions for their exercises."
"Even though I am not physically there with them, I love that I can still give very real, very personal guidance in their health journeys. I get to connect with them on an even more personal level—just as if we were doing in-person training."
Diversifying training options with video
There's often a fear among trainers that as they move their services online, they might lose the personal connection, Michelle adds. However, for Michelle, video "lets you keep that personal relationship intact with zero interruption."

Michelle has also found huge success with video workouts. "I upload 30-minute guided yoga and pilates videos for my client's mobility workouts and they love it. They tell me they feel as though they're taking my actual class." She plans to expand her library to include even more video workouts including barre and kickboxing.
"It's a wonderful addition to my training programs," Michelle says. "With longer video workouts, I can ensure my clients are getting the proper stretching and mobility sessions they need but that they might have not been able to do with shorter, more general instructions." 
The icing on the fitness cake? For Michelle, it's the TV screencasting feature. "My clients with a Smart TV can load me up on the big screen!" Say hello to your new virtual workout buddy.
Make money doing what you love. Train online.
Start your free 30-day trial of Trainerize.