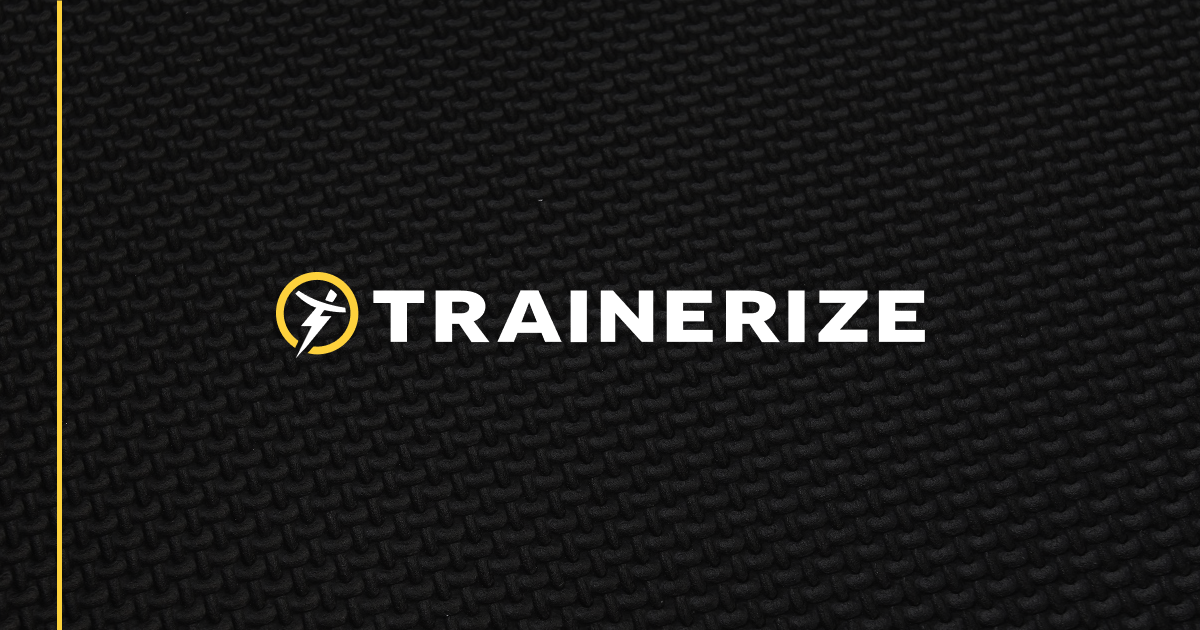 Back in March, we announced that something exciting was coming regarding the future of ABC Trainerize. In that announcement, we briefly talked of how ABC Trainerize came to be and how we envisioned making fitness accessible to over 8 billion people. We also shared a glimpse of the strength and impact we have had since being acquired by one of the biggest fitness technology company, ABC Fitness, back in 2020.  
Part of what makes us excited about the future is that we are constantly evolving. We use our experiences and yours to shape a better future for ABC Trainerize. This is evident from the beginning of our story. We've gone through a lot of change over the years and each time, we've been able to level up and better serve you and coaches around the world. So, before we share our latest big news, we'd like to take a moment to reflect on our journey so far. 
Let's take it back 20 years, all the way to the very beginning!⏳
2003: An idea is born 💡
As a university student, Trainerize co-founder Sharad Mohan was caught in a fire accident. He suffered severe burns across 35% of his body.
During his rehab, Sharad lost countless printouts and often found himself frustrated with rough stick-figure drawings of his exercises. This is where the idea for Trainerize started! 
Sharad dreamed of an app that would help you follow your physio routines…but it would take a few years before that idea would come to life.
2008: Four guys and a BlackBerry (!) app 🔧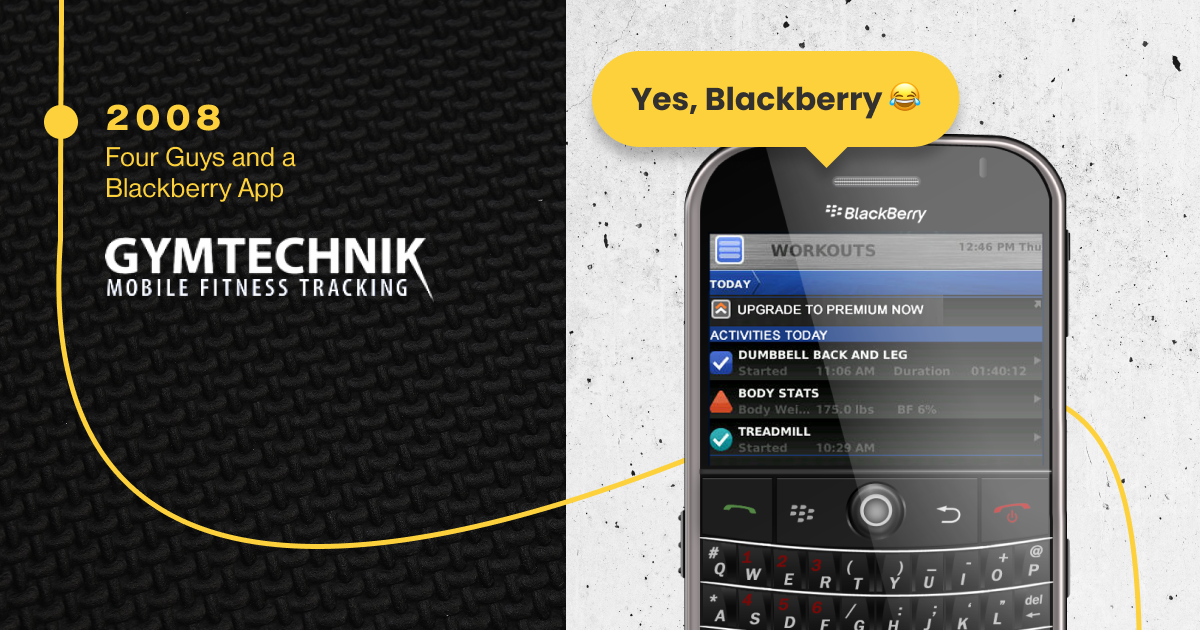 After shelving the concept for a few years, Sharad blew the dust off his original idea and pulled together a group to see if it had legs.   
First to join was Trevor Chong, a former colleague of Sharad's. Sitting at a coffee shop in the Yaletown neighborhood of Vancouver, they decided to give it a go, and bought the domain for gymtechnik.com.
The vision was to create a BlackBerry app (it was the style at the time), but after testing their own coding knowledge, they knew they couldn't do it alone. This is when Ricky Ying came on board, lending his technical expertise to help develop and launch a BlackBerry app.  
A few months later, another former colleague of Sharad's, John La, joined the small but mighty team. He ensured the app was free of any bugs and that it ran smoothly so that coaches had the best app experience. 
For only $4.99, you could download the app (back then it was called Gym Technik!) and use it to guide you through your personal workouts. 
2012: A fork in the road 📱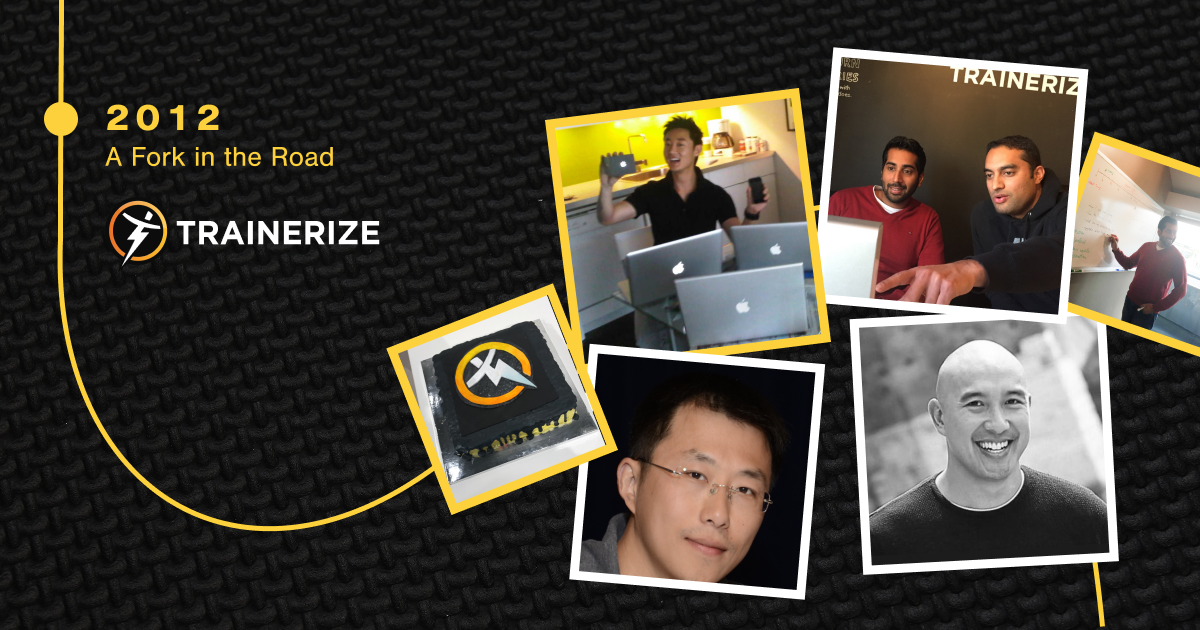 Technology is always evolving, and by now Apple and Samsung had changed the smartphone game for good. As a result, Sharad, Trevor, Ricky and John began pondering their next move.
Their mission to help people achieve their health-related goals had always been unwavering, but they felt like they weren't having the impact they should have. They couldn't shake the feeling that what was missing in all of this was the human element.  
At the start of 2012, the team decided to shut down the BlackBerry app and, based on feedback from their users, pivoted to create a B2B app for fitness professionals. To make this shift possible, they brought on one more team member, Farhad Gulamhusein.
By the end of August that year, the group launched "Trainerize for Personal Trainers" and the beginning of Trainerize as we all know it today went live! 
2012 – 2018: Exciting growth and expansion 📈 
During this period, Trainerize grew in leaps and bounds. The product began to take shape as the ultimate platform for client engagement, and as an app trusted by fitness professionals all around the world. 
We developed and released over 50 new features and product upgrades every year. Some of the biggest and most loved features we've released included Master Programs (2017), Trainerize Pay (2018), The Apple Watch App powered by Trainerize (2020), Sessions and Appointments (2021), and many more.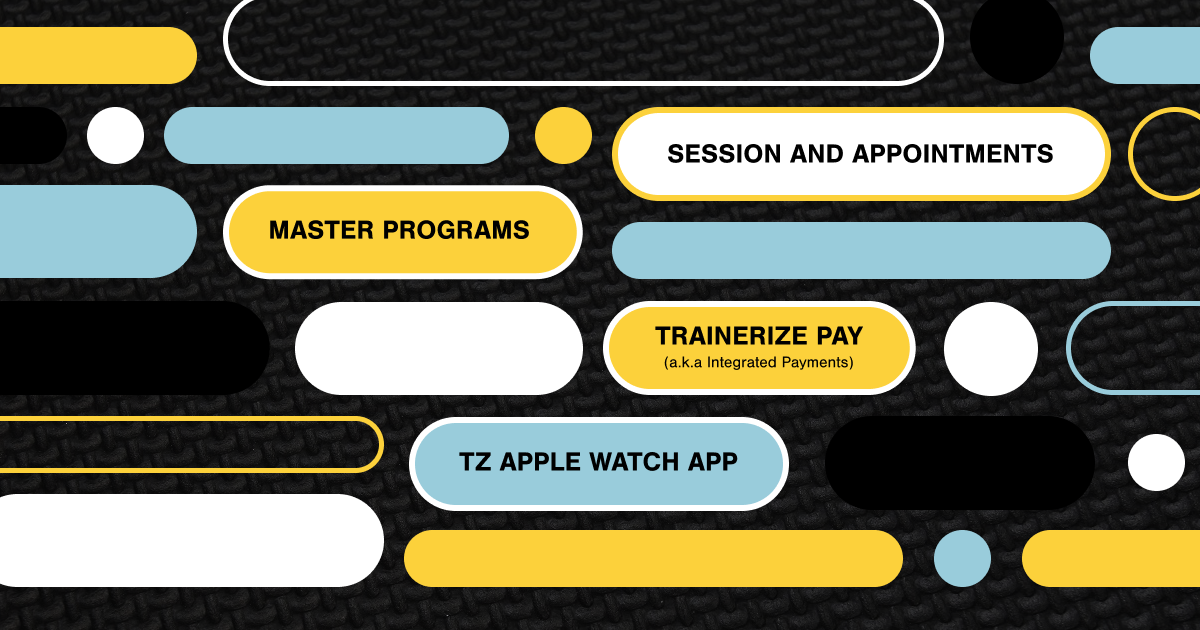 And at every opportunity we used the feedback we received to continue investing in the product and building an app that would make waves in the fitness industry and put personal trainers in the pockets of people around the world. 
The team grew too, from 5 to 15 employees by 2016, then 40 by 2020. We formalized our mission "to make fitness accessible" and once again set our sights on the future.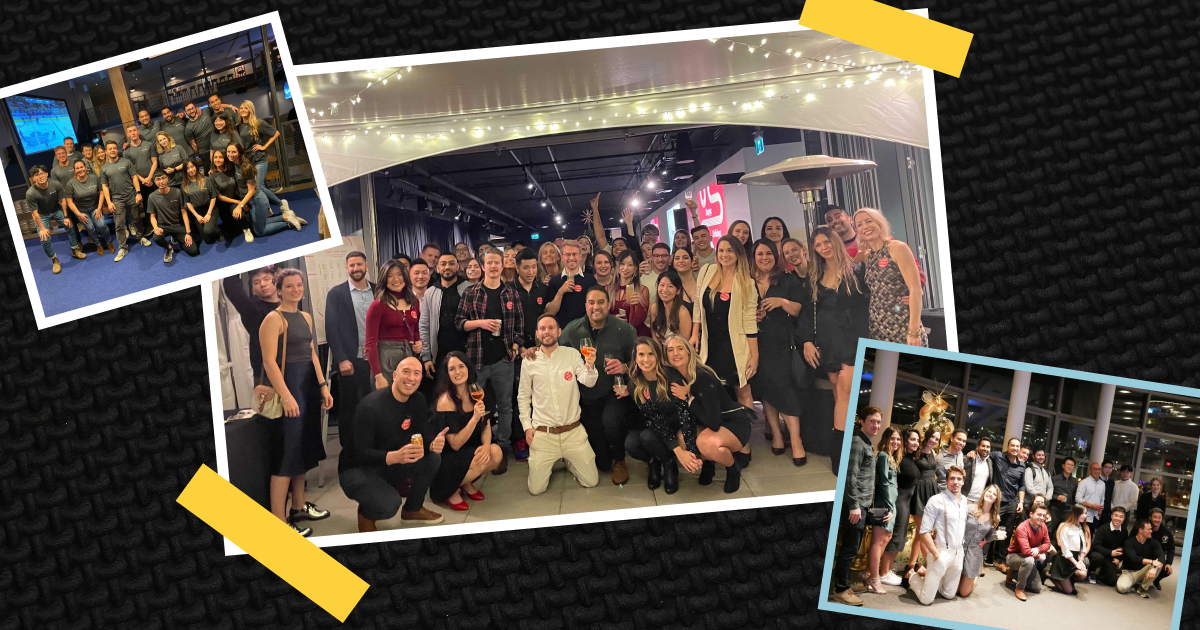 2020: The acquisition 🤝 
As Trainerize rounded the corner toward ten years of growth and innovation, our founders started to ask themselves what the next decade—and beyond—would hold. How could Trainerize deliver even more to our community and grow to even bigger heights?
Trainerize started to explore partnerships and investments to expand our reach and open new doors. Through those conversations, we connected with ABC Fitness. ABC is a long-standing leader in the fitness technology space, with a shared belief in the power of online and digital fitness solutions.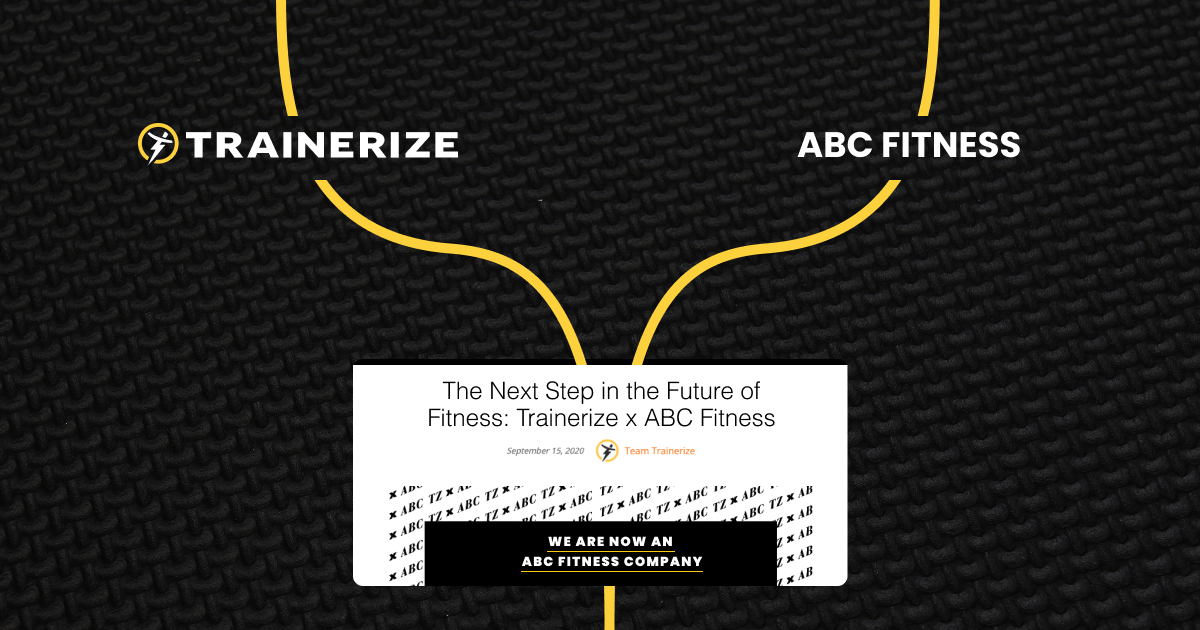 Made official in September 2020, the acquisition ushered in a new era for ABC Trainerize and an opportunity to bring our products and services to even more fitness professionals around the world. 
2023 and beyond: looking to the future 🔭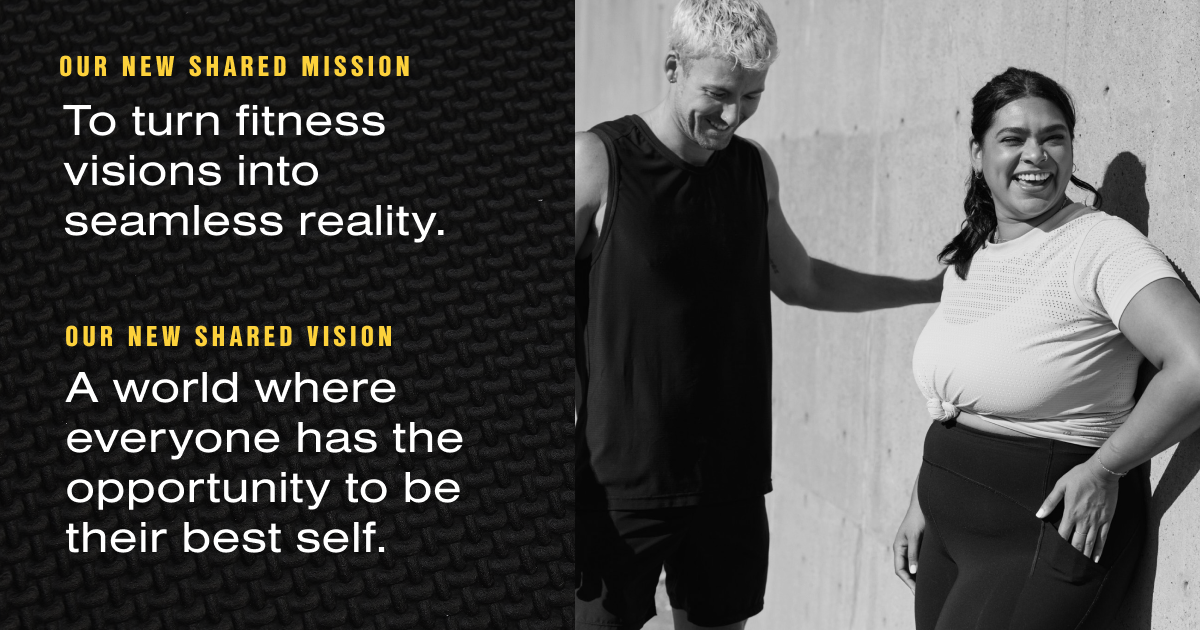 As ABC Trainerize, we have continued to deliver a mobile-first platform trusted by more than 400,000 fitness professionals and businesses, used by more than 1.6M clients, and powering more than 180,000 workouts, 1,000,000 meals tracked, and 65,000 habits completed per day.  
And through a series of additional acquisitions, we have come to find ourselves in excellent company as ABC now also includes the ABC Glofox, ABC Ignite, ABC Gymsales, and ABC Evo platforms. This positions ABC Trainerize as leaders in the industry and as part of an innovation super-engine that will transform the fitness industry for years to come.  
And we are only getting started.
Keep an eye out! 👀 

To mark the next step in our journey as a strategic platform as part of ABC Fitness, there will be some new changes in ABC Trainerize over the next few weeks and throughout the rest of the year. 
We're incredibly excited to implement these changes and to share them with you. So, keep your eyes peeled, we can't wait to show you what we have in the wings! 
In the meantime, why not check out some of our customers' inspiring journeys to see how we've helped some amazing fitness pros also grow over the years and how they've taken their training to the next level?