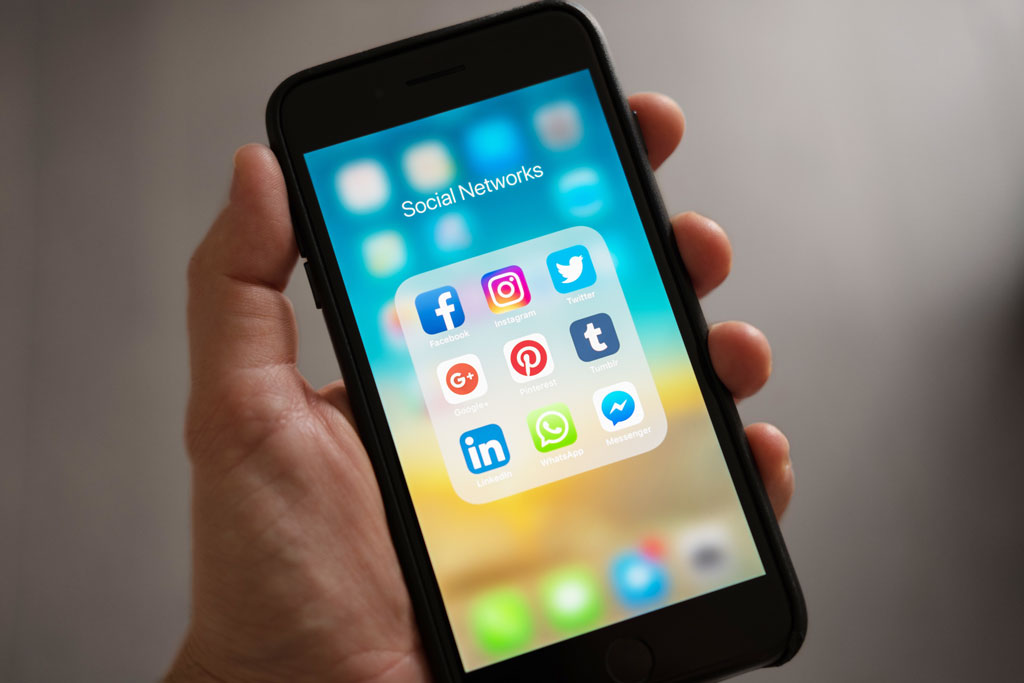 Being active on social media (especially on Facebook and Instagram) is a must for any business these days. If you've just created a fitness business, or personal training business, think about whether you would like to use your personal Facebook/Instagram social media account, or create a new business account entirely before you jump on the bandwagon.
There's great debate on the difference between personal social media accounts and business accounts. What is the difference? Which is the best option for you? Whether you are an owner of a yoga studio, or a weight lifting trainer, you have to get into the social media game. Social media is a great avenue for advertising, and gaining new clients. 
At Trainerize, we want to ensure that you make an informed decision, and choose the right option for your fitness business. Here are the pros and cons to both.  
Personal Accounts
PROS
Let's talk about the positives of using your personal Facebook or Instagram account for your fitness business.
If you're a personal trainer or fitness professional who has started a fitness business, and you've used your personal Facebook or Instagram account for business purposes in the past, chances are that your clients and prospect clients are already following you. If you've got a good foundation of followers already, that's great! It might be in your best interest to stick with your personal account.
With using your personal account, you won't have to spend time creating a whole new business account. Simply make a few tweaks here and there by imputing your company name, your logo, and business contact information, and you're good to go.
If your fitness business is all about having a personal touch, then having your personal Facebook or Instagram account as your professional profile makes sense.  
Adding a personal touch to your fitness business is a plus. It makes you seem approachable.
CONS
Now for the negatives.
Remember that your personal account must appear professional to your audience. You have to be cognizant of the content that you post on your personal account. You may have to filter your content. For example, if you're thinking of writing a negative review about a company through your personal account, don't. It's not the best idea, and it doesn't look good for your business.
When you have your personal social media account as your professional account, you won't obtain the analytics, tracking, or e-tracking, that is offered by a business account. You won't have access to your followers' demographic. These analytics are great research tools for your fitness business that you don't want to miss out on.
Also, you won't have the option for any paid campaigns/promotions on any of your social media content through a personal account. Gaining new followers, and clicks to your content has to be fully organic.
Take your Fitness Studio digital.
Start your free 30-day trial of Trainerize. 
Business Accounts
PROS
What are the positives of using a business account on social media?
With a business Facebook or Instagram account, you have the ability to track and see the performance of your posts. Analytics is a key tool in tracking your followers, and gives you insight into demographics (age, gender, geographical location, etc.). So you can see how well your blog regarding setting fitness goals fared with your followers. 
Having a business social media account is great for establishing your brand. You can go all out with your brand on your business account.
Do you have an employee or an assistant that you would like to manage your business's social media? Business accounts allow you to assign others in administer roles as well. This is a great feature, in that you can split tasks between two or more people. You'll also have the security of having a backup administrator, if something ever goes awry with your account and you're locked out.
CONS
If you've already gained followers on your personal social media account, there may always be that chance that your pre-existing followers won't convert over to your business account.
And with starting any new social media platform, you'll have to start from zero followers and work your way up. 
The Combined Approach
THE IN-BETWEEN OPTION
With Facebook and Instagram, you can create a business account through your personal account. On Facebook, you can log into Facebook Business Manger by using the login for your personal account. Instagram is similar, in the sense that you can create a business account, and switch easily between your business and personal account with the click of a button. Social media for business has never been easier using this combined approach. 
Whichever option you choose, we're sure that it will be the right fit for your fitness business. If you need any more information regarding this great debate, be sure to contact us, and we'd be happy to assist.
Free up your schedule. Train online.
Start your free 30-day trial of Trainerize.