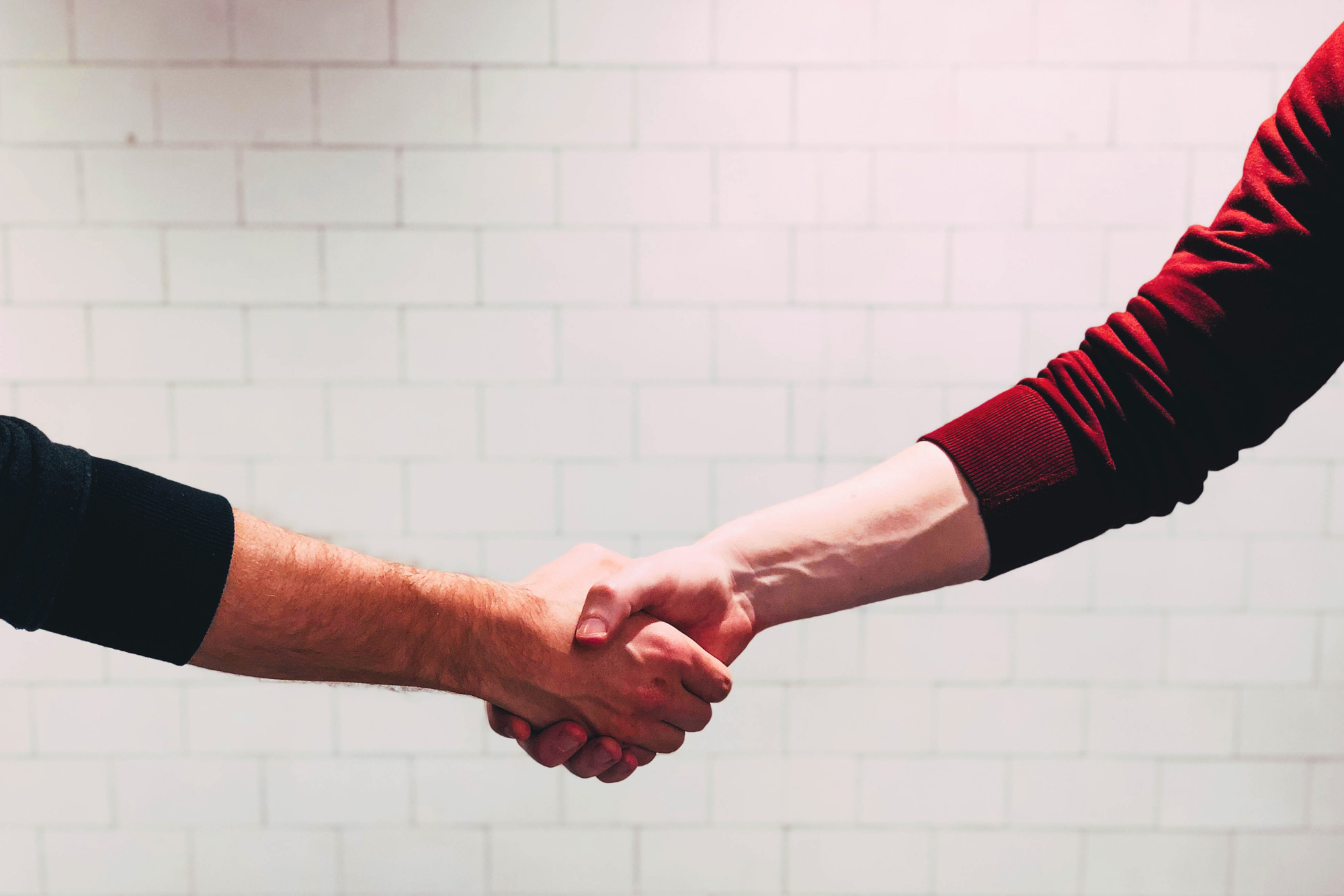 When you own a fitness business, marketing is always on your mind. You need to get the word out, and it can be challenging to do on your own.
There are a lot of great ways to let your community know about your personal training. You can send postcards to generate interest, host activities, or sponsor (virtual!) events in your community.
But what about a brand partnership? When it comes to marketing for fitness professionals, a partnership can be a gold mine.
What are brand partnerships?
A brand partnership is when one or more businesses work together to encourage their customers to check out their partner's products or services.
For instance, a cardio studio might partner with a massage therapist, or a sports performance gym might partner with a high-quality supplement company.
The idea is that the companies are not competitors, but they share a target market. That's why you see, for instance, shoe companies partnering with sports programs around the country. They both want eyeballs and attention, and working together can boost the profile of both the athlete and the shoe company.
The benefits of a partnership
The biggest benefit of a partnership is having help with your sales funnel. Another company that already has established, loyal customers is telling people about your services! It's a great way to get people in the door to check out your gym.
When you have a marketing partner, you can save money on your outreach while still growing your business. It stretches your marketing budget and allows you to be more creative in the other ways you reach your community.
Having a partnership can also help you gain new customers in new segments. For instance, perhaps your gym is great at drawing in busy professionals between 25–40, but you're interested in getting more stay-at-home moms involved?
By partnering with a business that caters to moms, you'll get the word out much more easily than you would on your own. Plus, some of your existing clientele might be interested in their products too! Instead of having to build trust in a new segment, you'll be leveraging trust that already exists.
Finally, a brand partnership can give you a new perspective on your existing business. You might discover ways to add more value to customers that you never thought about. You may even be able to brainstorm with your partner to uncover more marketing ideas for both of you.
Possible partnership drawbacks
However, brand partnerships are not without their concerns. When you have a fitness business, you have to protect your reputation. If you partner with another company that turns out to have problems, you could be putting your own company at risk.
Another thing to carefully evaluate is the profit-sharing model. Does the partner business want a cut of new memberships that come through them? How will that impact your business?
It's vital to get all of the financial details in writing before you commit to a partnership. Otherwise, your marketing help could turn into a frustrating dispute that costs you time and money, instead of helping you.
Finally, you'll want to be sure that you're ready to handle a large number of new leads well. You should have a strong onboarding process, a plan to turn a one-time visitor into a monthly member, and more. Otherwise, you may be overwhelmed with interested prospects and drop the ball, which makes your fitness business look terrible.
Find the right brand partner for your marketing
In the end, the benefits of a brand partnership usually outweigh the drawbacks as long as you plan carefully and find the right partner.
Look for someone whose quality and value align with yours. Choose a partner who has products and services that will truly benefit your fitness clients. You want this to be a win-win-win, where both partners and their customers will gain.
Never join forces with someone who you feel is taking advantage of you and don't agree to a poor financial model just to get leads. You (and your clients) are worth more than that. Finally, be sure to get everything in writing to avoid disagreements.
Done correctly, a brand partnership can help your business tremendously!
Take your Fitness Business to the next level.
Activate your free 30-day trial of Trainerize.