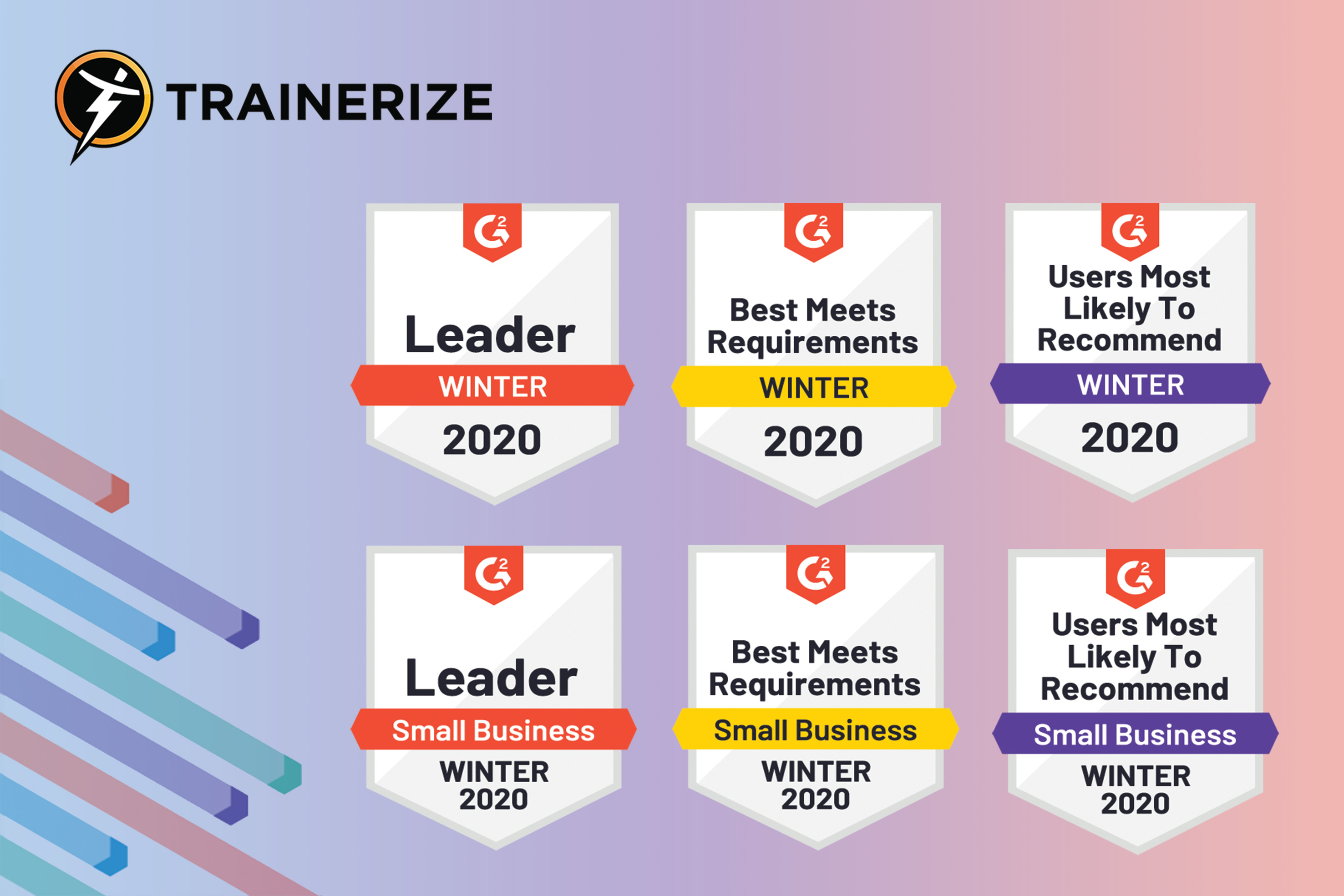 If you recall, we announced in 2019 that we were thrilled to be ranked as a High Performer in G2's personal training software rankings. G2 provides real-time, unbiased reviews of business software across industries, empowering business owners to make qualified, data-based decisions.
If you really pay attention, you might also recall that we had our eye on qualifying for Leader status. 👀
A Leader in personal training software
Mission accomplished! We are stoked to report that we qualify as a Leader for personal training software in G2's latest ratings!
#1 in personal training software for small businesses
NBD⁠—We took first place in personal training software for small businesses (less than 50 employees), and took second place overall! (We're on your tail, MINDBODY!)
G2's Grid Rating methodology represents the opinions of real software users and sources data from user reviews. A combination of timely, detailed reviews, a high satisfaction rating, and relevant market presence contributed to our rankings!
High ranking across the board
We were also ranked #2 for Usability, Results, Relationships, and Implementation, in both the general and the small business categories, and were awarded the highest scores for "Meets Requirements" and for "Likely to Recommend."
We also maintained our FIVE STAR rating from G2 reviewers.
✮✮✮✮✮
4.7/5 as rated by 90 G2 reviewers
Our customers provided nearly 30 new reviews since last spring, and our rating increased from 4.6 to 4.7 out of 5! We're honoured when our customers love the app!
"The training portion of the app is fantastic. The nutrition portion keeps getting better and better." -Yesenia G
"Super easy to use for both my clients and I. My clients love the demonstration videos and find them super helpful… It's user friendly with all phones!" -Heather C
"I'll have to say this app completely transformed my business!" -Jarrell H
"If you're not using Trainerize, you're falling behind. Gives small business gyms/trainers their own software to bring their business into the fitness and technology trend." -Eric T