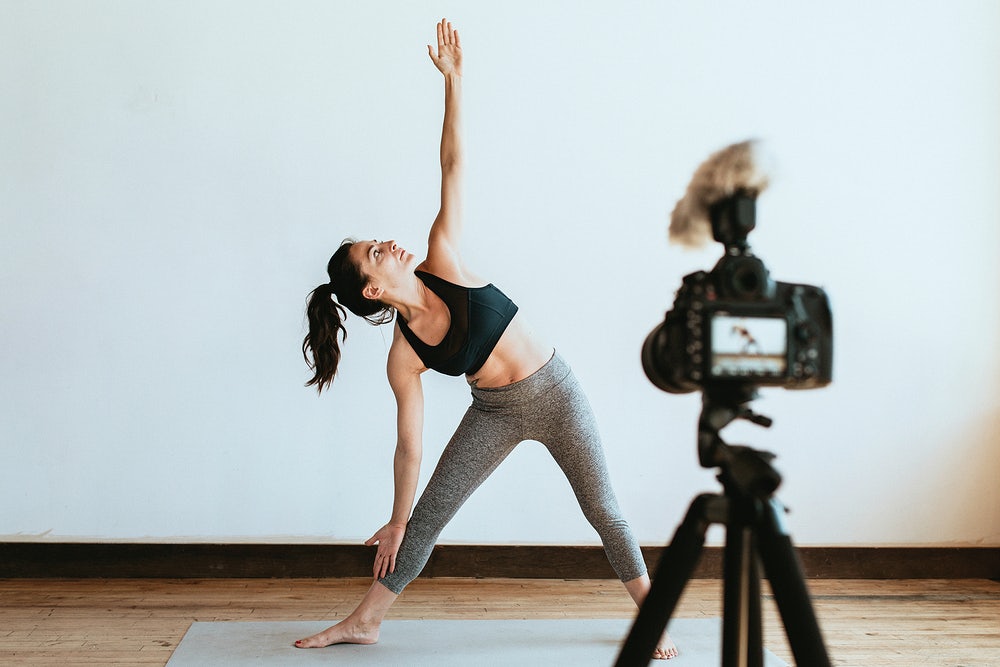 Have you tried the new video features on the Trainerize platform? If not, you're missing out on an amazing opportunity to optimize your business, grow your overall brand, and increase your client reach! Clients absolutely love video content, but even better, they love seeing their own trainer in the videos. Prospects sometimes doubt the power of a very personal client-to-trainer relationship via online training. But I think that's because they have yet to understand the power of video content within the platform!
Here are a few awesome ways to utilize the video features in Trainerize! Get ready to ensure your client has the best customer experience in your app!
1-1 Video Calling:
Say goodbye to having to use third-party video calling. Now you can use this amazing feature directly on the Trainerize platform by setting up an appointment right on your app calendar. Whether you're doing a consultation, virtual training session, or coaching call, this feature levels up your personal relationship. Your client will love having that face-to-face interaction with their coach—even through a screen. No matter where they are, your client knows you're looking after them in order to reach their health goals.
On Demand Video:
Have you had clients ask you for recorded videos for workouts? Personally, my clients absolutely love the mix between pre-built workout programs and recorded on demand classes. They love seeing my face and taking my class as if I were right there with them in the room. Better yet, with this amazing On Demand feature, you can build out an entire library which your clients can take anywhere and anytime. Clients will love having the option to take your classes and will also be able to see what other of your clients have completed the workout. What great motivation!
One more thing… we must make sure your video quality is top-notch. To ensure your clients are getting the absolute most out of these programs, your videos need to look good.
Take your Fitness Business to the next level.
Activate your free 30-day trial of Trainerize. 
Here are 3 video optimization tips to try on your own:
1. Optimal Lighting
Lighting is probably the most important part of the video. If your lighting is poor, your client won't be able to see you or your proper form throughout a workout. A good way to make sure your lighting is on-point is to quickly record yourself from where you will be performing the workout and play it back to see for yourself.
Make sure your light source is in front of you rather than behind. If the light source is behind you, your outline will become dark and blend into the background. If you need more light, purchase a simple ring light. Then, use a tripod or a stand for even better video quality!
2. Clear the Workout Space
As easy as this may sound, having a clear workout space for your recording is super important. Professionalism is key for your videos and for your fitness brand. A tidy and organized room will make it feel as though you're training in your very own in-home studio. Your clients will love it. Recording in your home can make for a very relatable environment for your clients so make sure they feel welcome in your home/space as well!
3. Silence the Background Noise
For some, this may be hard, especially if you live in noisy environments. The more you can silence the background noise, the more your voice will be heard over video. Here are a few tips to silence the noise around you to ensure top quality video:
Use a microphone. Use a small headset (wireless is best) so you can freely move around as you would while teaching a fitness class. This will only pick up your voice rather than all the noise around you.
Edit your video with a voiceover feature: Rather than speaking in your entire video, you can simply do the intended workout, upload it to your computer, and voice over record the workout to save to your computer. This has been a game-changer in my own video recordings as I live in quite a busy city. Using voiceovers allows me to go all-out in my workouts without sounding out of breath when I'm trying to talk about form!
Try these tips and tricks when it comes to your own videos. Your clients are going to LOVE seeing your face in your app and will feel a closer relationship with you because of it. Go ahead and level up your fitness business with this amazing feature you don't want to miss.
Automate your Fitness Business.
Start your free 30-day trial of Trainerize.