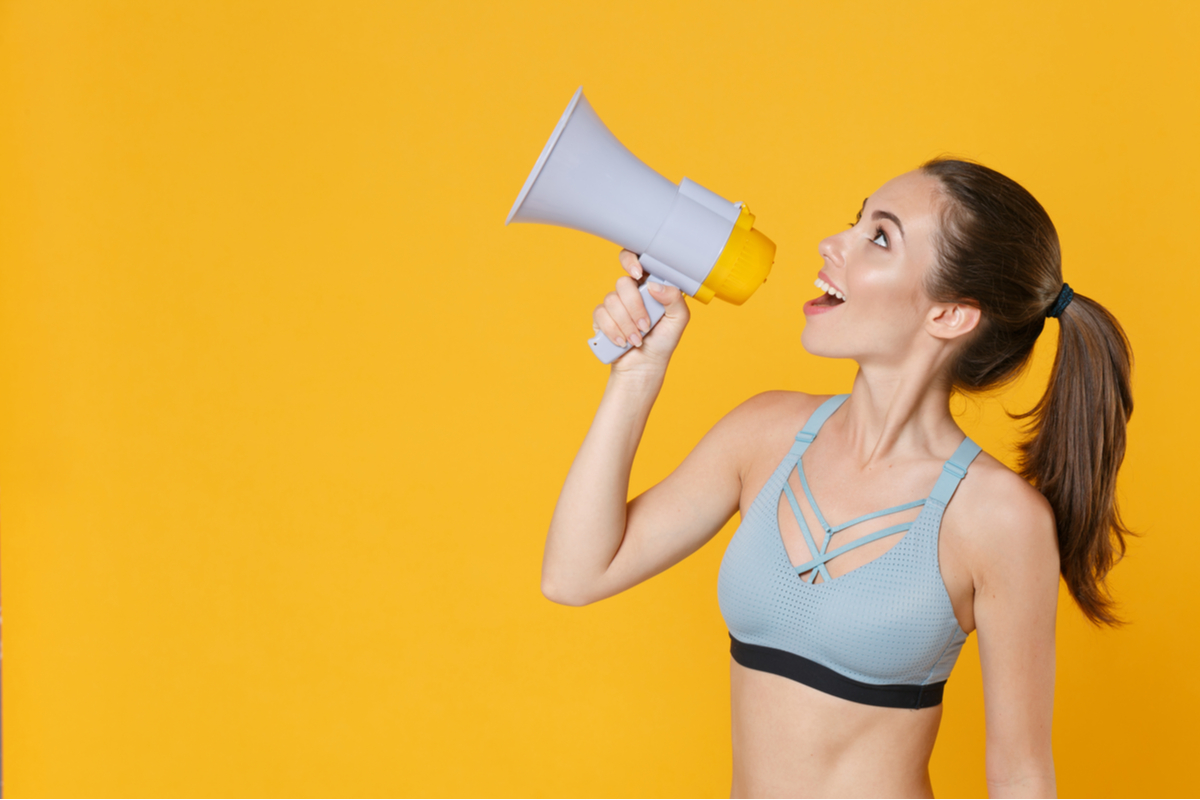 To be a successful fitness professional, your skills have to stretch far beyond exercise science and general fitness know-how. You also need to have a solid foundation of sales and marketing skills. Trust us, mastering it all is no easy feat!
What better time to start leveling up your sales & marketing know-how than right now!? Black Friday and Cyber Monday are here, with the holiday season hot on their heels and in the fitness industry, that signifies a can't-miss opportunity to get more clients in the door.
To help you make this year's revenue your biggest and best yet, we've rounded up 5 killer sales resources, all filled with tips and tricks you can use right now. 
1. How to Sell your Fitness Programs (Mindset Tips & Strategies for Personal Trainers!)
If your least favorite part of your job is actually selling your services, you're definitely not alone. Check out some practical advice from real-life sales gurus on how to break out of your mental sales funk and sell like the best of them! Ft. Jono Petrohilos, Andrew Sparks & Alex Povey!
2. Guide: How to Get 30 Clients in 30 Days
Whether you're just starting out or you are trying to grow your fitness business, figuring out how to attract new fitness clients can really make your head spin. We feel you, and we're here to help! This one-month challenge is all the inspiration you need to reach and attract new clients! Best of all, it's super easy to follow with 1 actionable, impactful tip per day! Our personal favorite tips are on day 11 and 12 😉 Check it out for yourself!
3. How To Generate New Leads For Your Hybrid Training Model
If you're trying to adapt a hybrid model in your personal training business you have already embarked on the path to success! Now you need to ensure that your marketing and lead generation tactics are reflecting hybrid training in order to attract the right customers. We've got you covered with 3 critical tips…
4. What's a Sales Funnel? How to Create One That Actually Works
Have you ever come across the term "sales funnel" and wondered what exactly that is? Well you're not alone! Learn about what a sales funnel is and how it can help you convert & retain more clients, while freeing you up to spend more time with the people you serve every day.
5. Seven Business Strategies for Personal Trainers to Maximize Their Earning Potential
Whether you currently own your own business or offer your services on a freelance basis, know this— the sky's the limit with how much you can make as a personal trainer! With fitness know-how and a solid foundation of business instincts you can crush your revenue goals!  We're here to give you the secret sauce to success with these seven business strategies…
It can't be stressed enough—a well thought-out sales strategy is the most important piece to growing your fitness business! At the end of the day, being the best coach you can possibly be involves knowing how to effectively market and sell yourself. We're sure that the resources above either helped you start building a foundation of sales knowledge or at the very least gave you some complementary insights for your current sales skill-set!
Looking for more tips and tricks… Make sure you check out the
Trainerize Sales Insider Toolkit!
Did we mention it's free? 😉