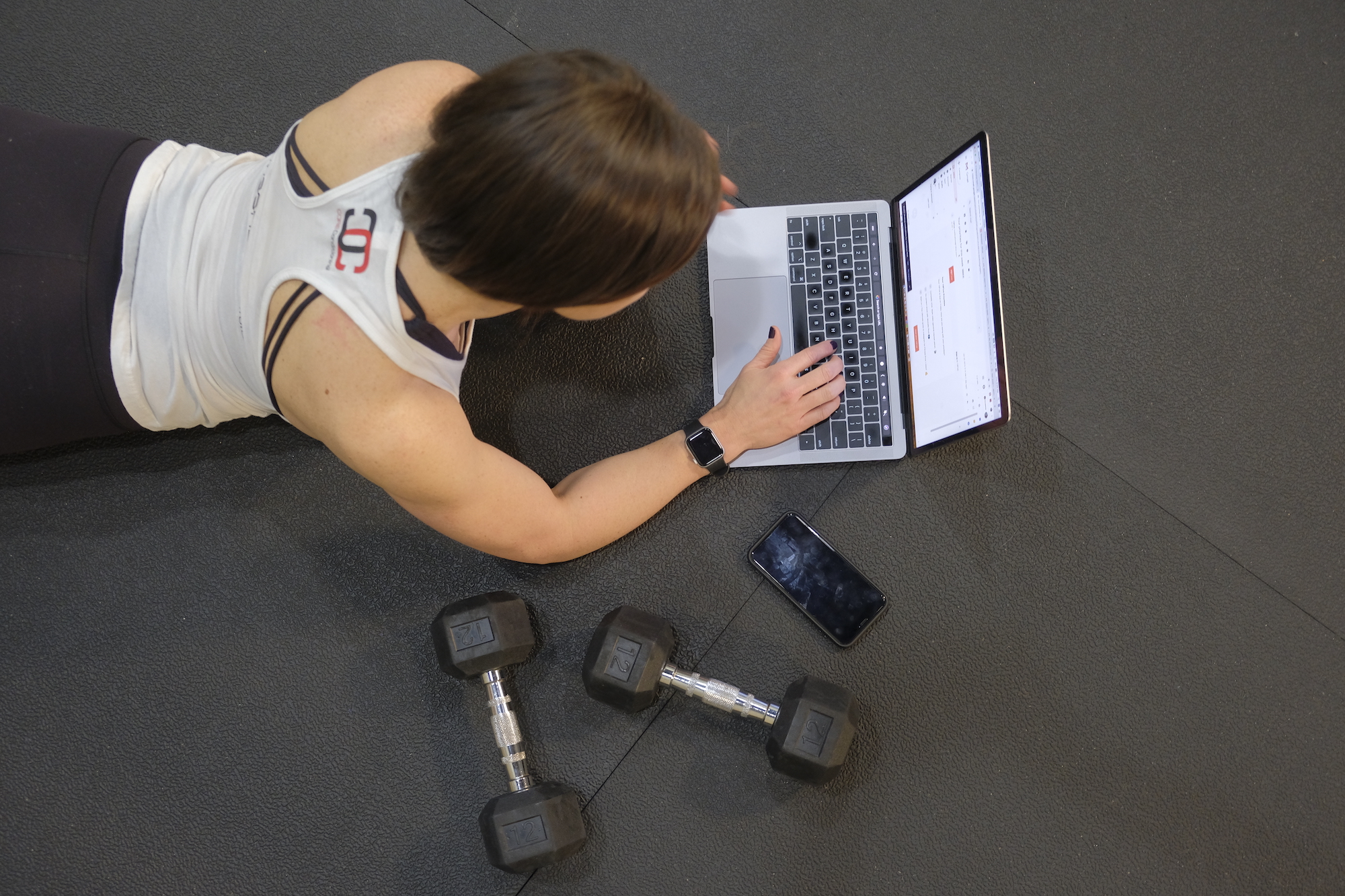 Organization Pro Tips is a blog series where trainers share their tried and true organizational strategies.
As trainers, we want to teach people how to live better healthier lives through fitness and nutrition. We want them to live pain-free! And to become the best version of themselves in sport and life. Most of us did not think about how much paperwork, administrative work, and being organized would be involved in running a successful fitness business. At least for me, when starting my fitness business 13 years ago I would have never guessed how much time I would be spending at my computer.
The organization is one of the most important factors in running a successful business—outside of being good at what you do, of course. Oh, and customer service! In order to save yourself an abundance of time and stress, setting up systems in your fitness business is very important. This is often an ongoing process and takes some trial and error to find the systems that work best in your own business, but once you find these efficient systems you will be happier and more successful because of it.
What are some things that we need to keep organized in a fitness business? Things like accounting, class and client scheduling, emails, recording client complaints, client follow-ups, sales, trainer schedules, updating websites, managing social media… This is only a short list (I know!) of the larger list of things that need to be organized when running a fitness business.
Here are 5 tips for keeping your fitness business organized:
Make to-do lists
Write down daily, weekly, and monthly tasks that need to be completed in order to keep your business running smoothly. Once you have a list, make another list of who needs to do want. What can be done by yourself, what can be delegated to your team, and what can be put on auto-pilot. Set up some systems, calendar reminders, and task lists to ensure no steps get skipped.
Take your Fitness Business to the next level.
Activate your free 30-day trial of Trainerize.
Use technology and tools
Technology is your friend! Implement software or apps that can help you set up systems in your business. In my own fitness studio, we use software for class bookings and personal training client appointments. We also collect payments, send automated receipts and emails, and create reports for your business. Of course, we use Trainerize to send personal training clients their own individual workouts. We also use it to track progress, which helps us stand out from our competitors. Other apps like Slack help with communication between team members too.
Get ahead of the game
Be ahead of the game with everything. Set up a time once a week to plan. This includes future class schedules, trainer schedules, holiday hours, content planning, and admin tasks. Figure out what needs to happen, and plan a few weeks in advance to avoid the last-minute scramble!
Delegate when possible
Don't be afraid to delegate tasks! I have delegated certain tasks out to my training team and to virtual assistants. As the business owner, a lot of tasks need your stamp of approval. But other tasks, like emailing, cleaning the studio, managing social media, and checking in with clients can be done by others. Why do we do this? Save time and a lot of stress!
The key is finding the right people, having strict guidelines for exactly what you want to be done, and just trusting the process. When I had my son I was forced to rely on others to help run my business. Though it was hard to delegate and trust, it was the best thing I ever did!
Block your calendar
My last tip is using a time block schedule. There will be times you work "in" the business and times you work "on" the business. You can't always get to everything. Things get delayed and people get stressed out! The number one thing I have learned over the past 13 years is to be diligent with your personal schedule and set up time blocks for a number of things that need to be done.
What are some of these things? Training clients, teaching classes, administration, your own personal time for workouts, family time, and sleep! Once you have your day set up in time blocks, stick to it, and don't waver!
Sometimes the boss's time and priorities come last. But hey, your time is precious! Treat it as such and stick to the schedule. I hope these tips help you stay or become more organized in your fitness business in order to ensure success!
Up your Personal Training game.
Start your free 30-day trial of Trainerize.