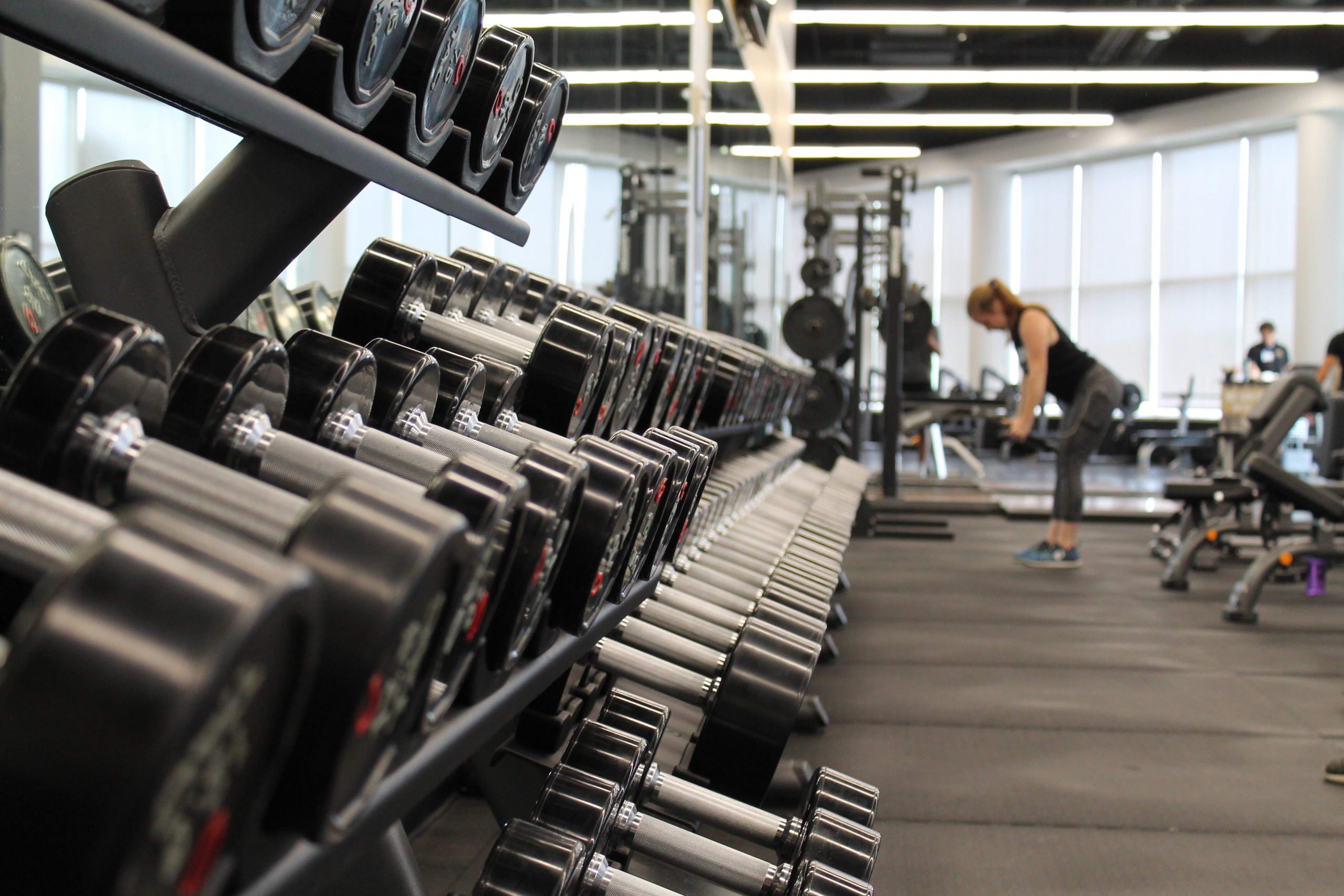 We live in an age where technology runs everything, literally.
I think back to the things I had to do when I first started my fitness business because I didn't have access to the technology that I do now and I laugh!
Don't worry, if you are just starting your own gym or fitness business I'm going to give you some of the best software that I use in my in person fitness studio and online personal training business so you can hit the ground running!
Throwback to before gym management software
I remember a time when I had to literally create and email clients invoices. Or when I had literal punch cards to track class passes in my group fitness classes. No joke, I used to have a container at the front of the gym holding each clients "punch card" and a hole puncher so clients would punch their card when they entered.
First of all, I was lucky that all of my clients were very trustworthy and actually did punch their card when they entered the gym (at least I think, lol), but don't even get me started on the mess of small white paper circles EVERYWHERE! Yup, the struggle was real!
On top of that issue, I also remember typing out each individual personal training clients "home programs" on my computer and linking YouTube videos to the exercises then emailing them to clients! Luckily those days are also gone because I can't even think about how much extra time this must have taken me in my off-training hours.
Luckily I quickly figured out the new technologies available at that time and went almost completely paperless in my fitness studio and I could not be more thankful.
Here are the best softwares I use to run my gym and online fitness coaching business with ease:
1. Online Training: Trainerize
Luckily I have been using Trainerize from pretty much day 1 of them releasing the app to trainers! It has helped me grow not only my online training business, but also my in-person fitness studio as well.
With all the features offered by Trainerize now I am able to train fewer in-person training hours and provide my services to more people all around the world. This allows me to spend more time with my kids and spend more time building my businesses then working on the gym floor for long hours. Trainerize also helps me deliver programs to my in person personal training clients and schedule them in to ensure they are actually doing them and I'm holding them accountable when they aren't training with me each week.
I am also able to better hold clients accountable to their nutrition through the Trainerize in-app meal tracker! Plus, I am also able to offer strictly nutrition coaching to bring in more income to my business from clients who don't need help with their fitness, but still want nutrition coaching.
🔗 Our all-new Nutrition Coaching features are here!
2. Online Booking: Wellness Living (or MindBody!)
I used to use MindBody and now use Wellness Living and I can say that they are both pretty much the same (Wellness Living just ended up being a bit cheaper for me). This app has been very helpful for me in running my fitness studio allowing clients to book classes, free trial classes, find out more about what we offer, read reviews, and send out emails to our clients. There is a client app and a staff app that allows clients to book and make purchases with ease and the staff app allows us to see appointments and class bookings easily as well.
3. Graphic Design: Canva
Canva has been a game changer for my business and is the best software out there (in my opinion) to help you look like a professional graphic designer, when you actually have zero skills. I use Canva for my YouTube videos, social media posts, website design, email templates and much more rather than creating these things from scratch. The free version is more than enough to get what you need out of it.
4. Email Marketing: Flodesk
I personally use Flodesk because of how easy it is to use and how great the emails look. I have been using it to build my email list for marketing both my in person and online services, but also send out weekly emails to my audience to stay connect and continue to build brand awareness and trust with potential clients.
5. Forms & Docs: Google Workspace
I mainly use these with my online coaching business in order for clients to apply to do coaching with me or send clients initial consultation or weekly check in forms they can fill out with ease. There are many softwares out there that do this, but I have found Google forms and Google Docs have been the easiest for me.
So there you go, these are some of the best gym management software applications that I use on a daily and weekly basis to help my businesses run smoothly. I hope this helps you build out your business tools!
Take your Fitness Business to the next level.
Start your free 30-day trial of Trainerize.