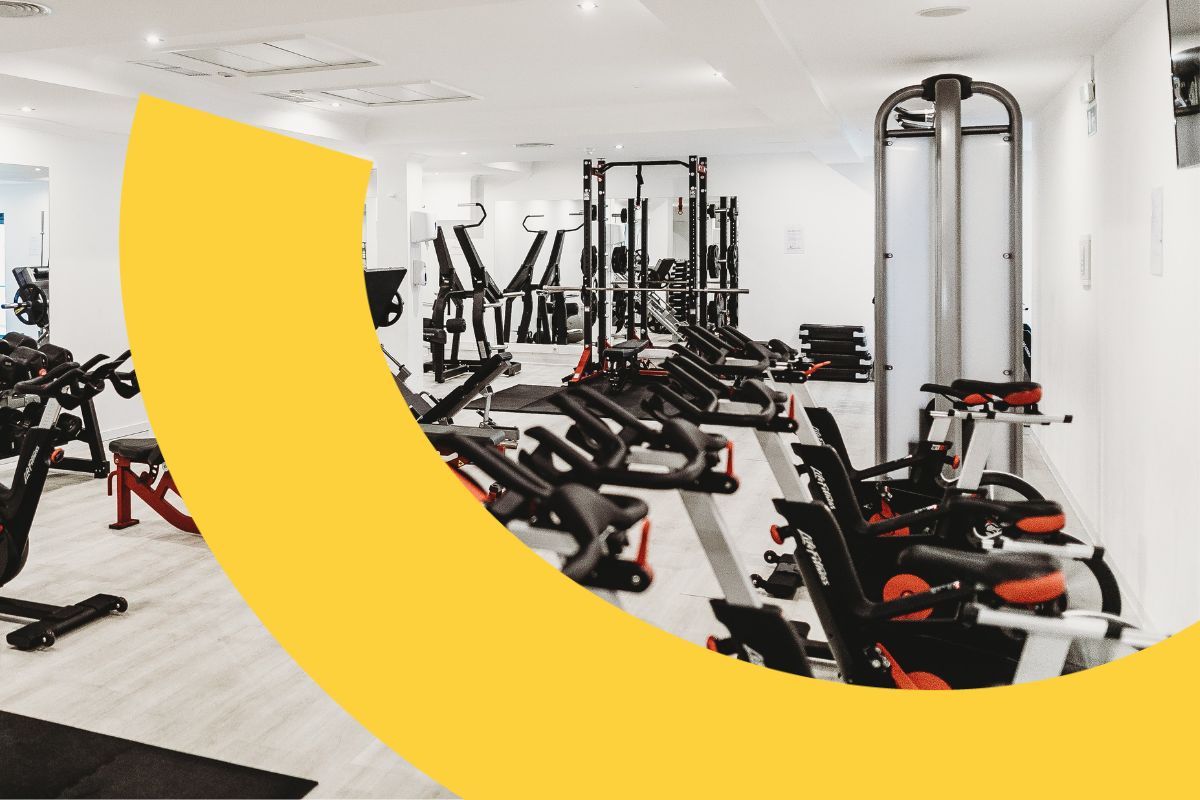 The world of business is full of successful franchise stories, and the fitness industry is no exception—just look at the likes of Planet Fitness, Gold's Gym and Orangetheory.

It's easy to see why franchising is such an appealing business growth strategy. For the franchisor it's a financially low risk way to quickly establish their brand and expand across new geographies. 
For the franchisee, you get to start out with a roster of tools and resources, like an established marketing plan, a reputable brand—and you get to be your own boss!
When managed well, your budding fitness franchise can become a fast-growing success, and we're here to help you navigate the ins and outs of franchise management.
Franchising — the basics
Before we dive into the ins and outs of franchising and franchise management, let's start with some simple definitions.

Franchise: a business whereby the owner licenses its operations—along with its products, branding, and knowledge—in exchange for a franchise fee.

Franchisor: the person or organization that owns the business model and trademarks (name, logo, products, etc.). The franchisor is the person or group who has the power to grant permission (known as licenses) to others to use the business model and its trademarks. Licenses are usually granted in exchange for an upfront payment and ongoing royalty payments.
Franchisee: a person or group of people that have been granted a license by a franchisor to operate a business using the franchise model and trademarks. 
In the simplest possible terms, a franchise is where a business allows someone else to use its business model, services, products, and trademarks 
What is franchise management?
Put simply, franchise management is the oversight of core business functions by a franchisee. Some of these key areas include sales, marketing, inventory management and customer care.

Good franchise management will allow you to successfully implement a tried and tested brand, its trademark, products and services – while running your own successful business.

However… a franchise can fail if you become too complacent and believe the system is going to do all the work for you.

That's why, if you're thinking of running a successful fitness franchise, you'll need to follow these best practices:
#1: Be passionate and enthusiastic!
The small things can make a huge difference — so be sure to be an enthusiastic franchisee! This is especially important in the fitness industry.

If you're passionate about your clients, they'll give you that energy in return. This ultimately results in better relationships, a better service for your clients, and increases the chance of referrals.
Check Out: 17 Questions to Ask Before Buying a Fitness Franchise
#2: Hire the right people
While you may not own the entire business, you do own yours — and it's super important to remember that your employees are your front line. To run a successful fitness franchise, your staff need to be a good fit. They should match your passion and always give their best.

Good help is hard to find, and you want the best. Don't rush the hiring process — find the people you know can help to make a difference.

Trainerize Tip: If you plan on being an absentee or semi-absentee owner.
Remember, you'll want an experienced and trustworthy manager.
#3: Ensure these people are fully trained
As we just discussed, your employees need to represent the best of you. To do so they need to be properly trained.

Franchises want to be known for consistency and reliability, so many of them offer regular training classes, guides and reading materials. Get all the training you can from the franchisor, regularly train and retrain all your employees, and hold refresher classes on a yearly basis.

Plus, if you're in the position to support the further growth of your employees, who may be learning new skills at a local school or online with a trade association, do it! You wont regret it, and they will greatly appreciate your support.
#4: Reward good performance
The importance of treating your franchise's staff with respect cannot be overstated.
You've worked hard to hire the right people and provide the necessary training. You want to keep these difference makers around — so be sure to acknowledge their good work with recognition or a raise.
It's a good idea to schedule performance reviews at regular intervals where you can discuss performance and wage salary increases.
Trainerize Tip: Be flexible and open. Talk with your team to learn which procedures are working and which aren't. Take their feedback on board and work towards solutions.
#5: Focus on customer retention
Customer retention is a vital element of getting a good return on your investment into your fitness franchise. Retained customers spend more than newer customers. They've learned the value of a product or service and keep coming back.
🔗 Learn to maximize the profitability of your clients
with a Client Retention Strategy!


What does customer retention management involve? Put simply, it's the process of maintaining relationships with your current customers to keep them happy well after they pay for your service. This encourages these customers to remain loyal to your business.

There are some super simple but effective ways to delight your fitness franchise customers. You can use personalized emails or phone calls to offer exclusive deals such as monthly discounts or free classes.

Another good idea is to set up a loyalty membership program. You can also ask for referrals to add to your marketing database and offer your current customers a valuable gift for sharing that information.

Check Out: 7 Fitness Incentives to Build Customer Loyalty
#6: Good communication is the key
It's impossible to run a successful fitness franchise without strong and effective communication across the board. Good communication is key to having good relationships and taking care of your stakeholders.

With the franchisor: This is vital for growth and staying on brand. Partake in any regional meetings or conferences to stay up to date on marketing campaigns, expansion plans, etc. Also, be sure to notify your franchisor should you or your team need additional training.

With customers: Let them know you're happy they chose your business. Take any feedback about potential improvements on board. This can make them feel valued, while improving your standard of service.

With staff: Work with your staff to develop a schedule that works best for everyone. Keep your employees informed of new marketing and other promotions.
#7: Embrace technology
You should totally be open to using technology! There are so many software solutions out there that can improve the standard of service your fitness franchise provides.
Adopting tech solutions can also save you time to focus on other important aspects of the business. Plus, when you don't have to be present everywhere physically or online all the time, you'll have more time to unwind and maintain your positive attitude!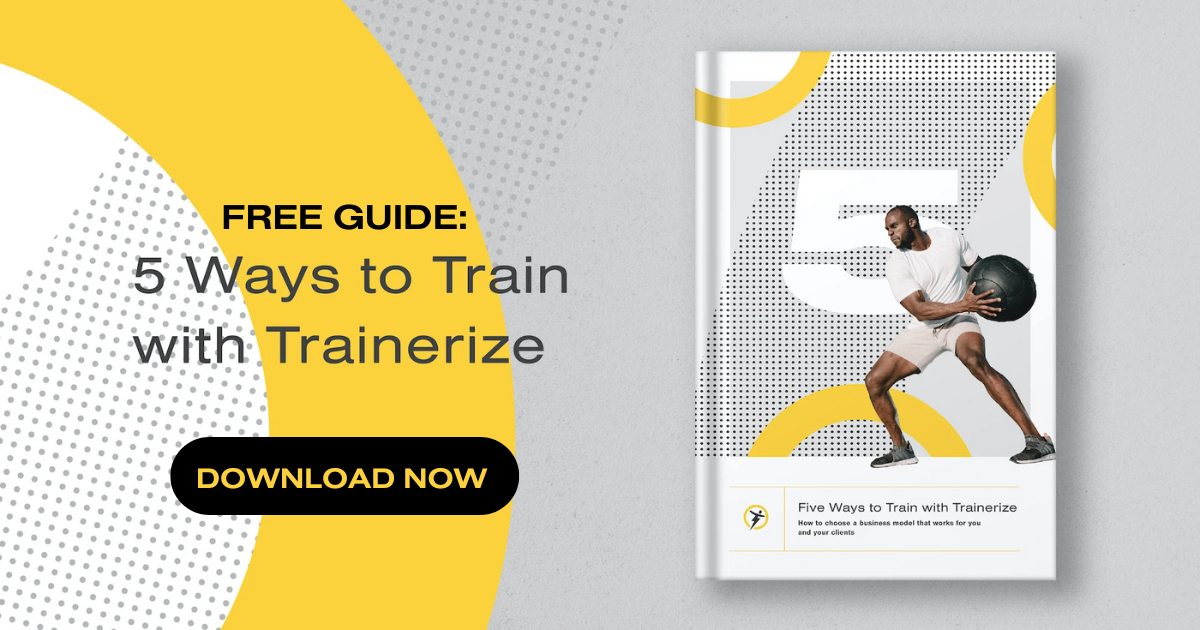 The top fitness franchises
Below we have listed some examples of hugely successful fitness franchises.  Maybe if you're thinking of opening a franchise, one of these could be the right fit for you: 
Anytime Fitness

Gold's Gym

Planet Fitness

F45

Club Pilates

Crunch
How Trainerize can take your fitness franchise to the next level
At Trainerize, we can help you with your fitness franchise management and much more. Our software allows you to streamline your team's daily processes and put meaningful client data into the hands of your trainers. 
We make it easy to onboard new clients, and even easier to retain existing ones. Automatic client tagging makes it easy to see who needs attention, who's doing well, and who's at risk of canceling.
Ultimately, using Trainerize allows your fitness franchise to build and maintain stronger client-trainer relationships — both online and in-person. 
Join thousands of fitness businesses already using Trainerize by starting your free 30-day trial today!