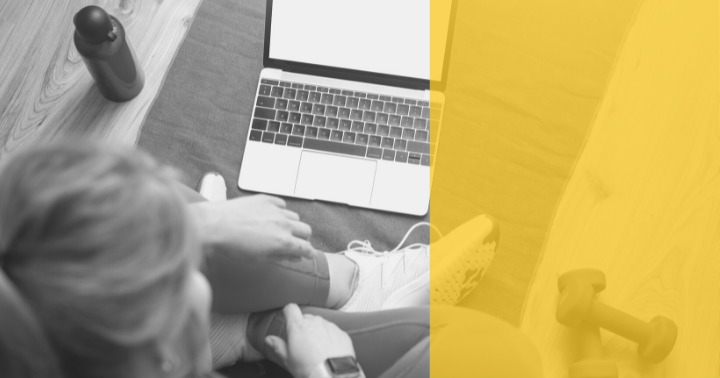 As we head into a new year, what's on your wish list for your fitness business?
It it taking it online and scaling your growth? Is it building stronger engagement? Is it implementing software to create a hybrid experience for your studio's members?
Whatever your goal—if you want to grow in 2022, you need tools and resources to get you there. We recently shared our top need-to-follow resources for new fitpros, and now we're sharing the top must-have resources for showing up and leveling up in 2022.
Ready to get inspired and empowered? Let's go. ⚡️
☑️ Strong, timely business advice
AKA THE TRAINERIZE 'FITNESS BUSINESS' BLOG
If you're building a business, you need solid, up-to-date, applicable business advice. Enter the Trainerize Blog. We're posting weekly articles on business growth, marketing, sales, and management. Subscribe to get weekly emails with all the latest articles.
☑️ Technical support
AKA THE TRAINERIZE HELP CENTER
Need a how-to? Need step-by-step instructions on setting up integrations, master programs, and payments? Looking for tools on organizing your products and services? Unsure how to price your services? All this intel and more is available, free, for you!
☑️ Nutrition coaching tools
AKA TRAINERIZE NUTRITION COACHING FEATURES
Nutrition coaching is way more than meal plans. It's a revenue stream, a sales tool, and a client engagement booster, all in one. Guide your clients to make healthier food decisions with our all new nutrition coaching suite. Get on the list to learn more ASAP.

☑️ Free, face-to-face, on-demand learning
Class is in session! Our webinar library covers a wide range of topics: onboarding, building programs, using payments, habit coaching, video coaching, integrations… the sky's the limit! Browse our library, attend on-demand videos, and register for upcoming LIVE webinars, too!
☑️ Payments software
Get paid! Building a loyal client base and automating their payments is what builds a stable business. Trainerize Pay allows fitness businesses to turn online or in-person training programs and classes into digital products that sell. Upon purchase, Trainerize delivers the product to the client, taking care of invoicing, billing, and reporting, securely powered by Stripe. And now—the $1000 product limit is gone, empowering you to sell high-ticket items, all through Trainerize.
☑️ Quick, live Q&As
AKA THE TRAINERIZE FACEBOOK PAGE
Sometimes you just want to talk! If you have questions about using Trainerize and need help building your business, our live Ask Us Anything is for you! Join us on Facebook where we host weekly Q&As where you can get expert advice from a TZ Pro.
☑️ Fitpro inspo
#fitspiration, anyone? Join our community over on Instagram where we highlight incredible trainers and clubs, announce all new features, and share what we're seeing in the industry.
 ☑️ Client engagement software
You need to get online, and you need to take your client relationships from the once-a-week to the everyday. Trainerize can get you there—we've got big plans for supporting trainers, studios, and enterprise businesses in 2022.
Follow, like, subscribe, and stay tuned—so much more to come! 🔥
Take your training online and scale your business.
Activate your free 30-day trial of Trainerize.